Weekend Forecast: Dry Start Before A Snowy Super Bowl Sunday
Resume
A crisp and sunny Saturday is just about over, and snow is on the horizon for Sunday.
Along with the Super Bowl, Sunday brings more snow to New England, with some areas of Massachusetts expecting to get 4-to-7 inches of accumulation.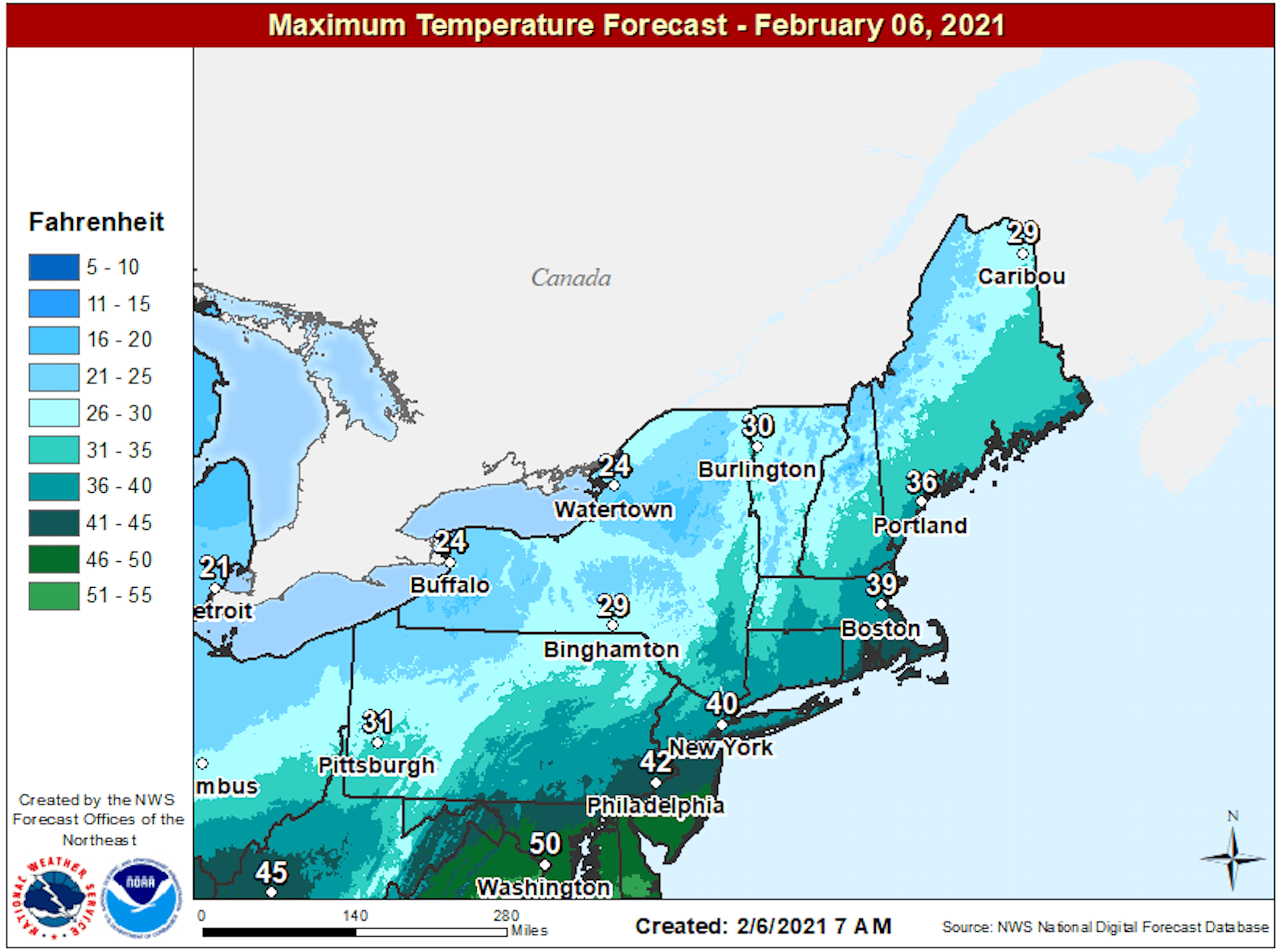 A storm system will develop to our south Saturday night and then move up along the Atlantic coastline Sunday into Sunday night.
The exact track of the storm system will determine how much snow we receive. Snow will begin mid-to-late morning, getting heavy at times especially between 11 a.m. and 4 p.m.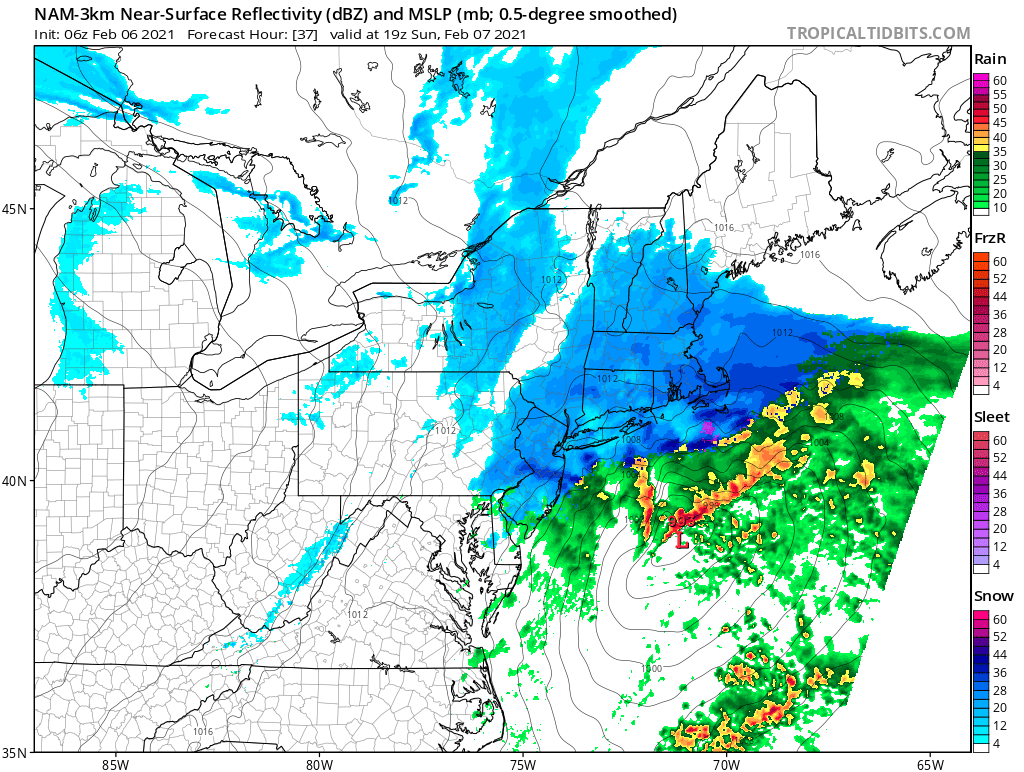 The accumulation map below shows a general 4-to-7-inch swath of snow from roughly the Mass Pike and southward. Heading north and west, the amounts of snow are expected to trail off approaching the western border of Vermont.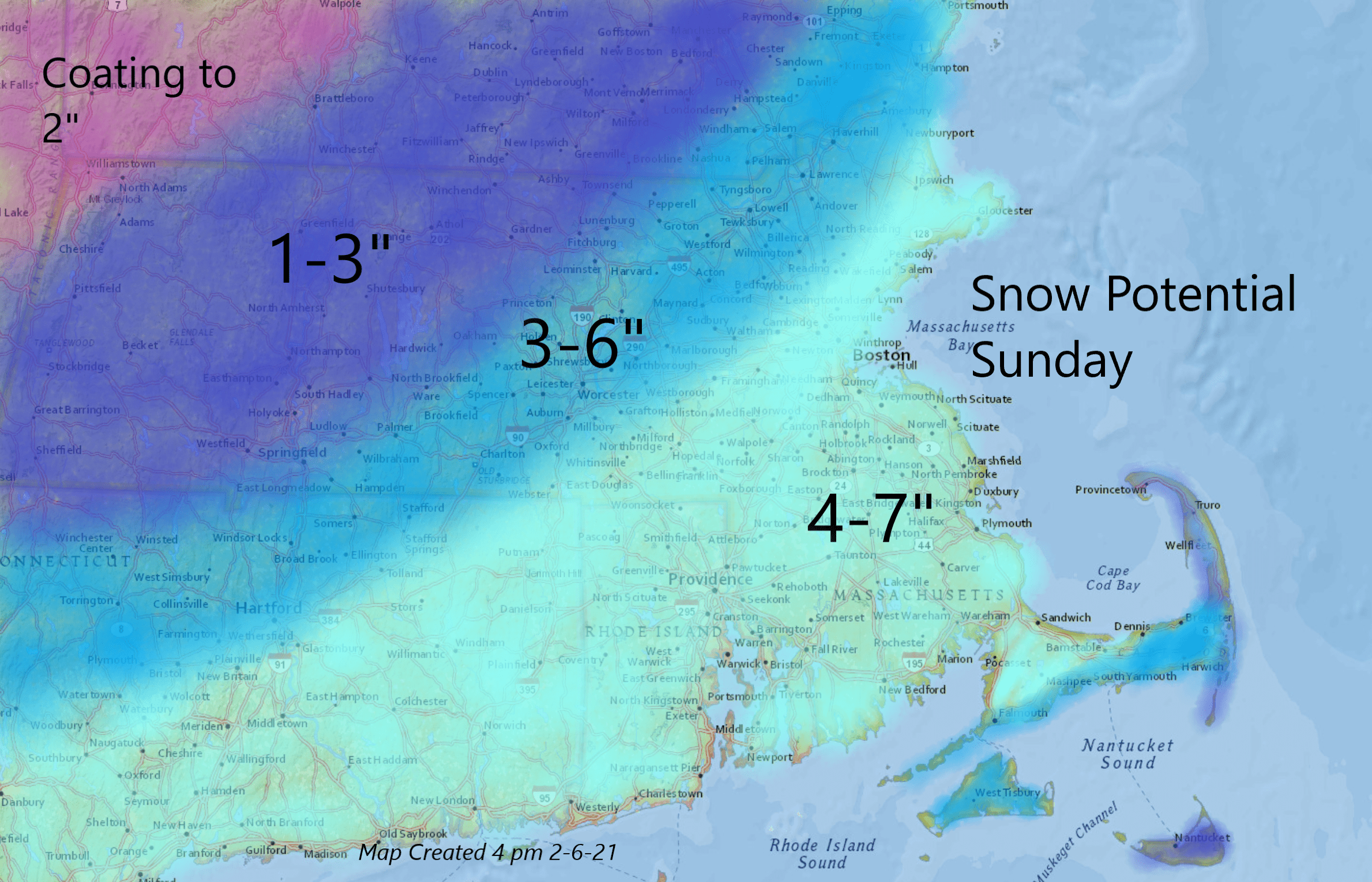 The snow will be light and fluffy over the interior, but heavy and wet along the coastline. Winds will not be particularly strong during the storm, but gusty enough that there could be some minor drifting. Temperatures tomorrow will get into the low-to-mid 30s.
The heaviest snowfall will likely be between 11 a.m. and 4:00 p.m. — it could snow at rates of an inch or more per hour. Travel will become slow and somewhat difficult in the heavier bands of snow. Snow is expected to taper off Sunday evening.
Skies will clear Sunday night, setting us up for a sunny but cold day on Monday. The chilly weather continues into Tuesday  with the potential for more snow.
This article was originally published on February 05, 2021.