Weekend Forecast: After A Brief Shock Of Snow, The Weekend Will Slowly Warm Back Up
It's still in the 30s across inland areas Friday afternoon with temperatures in the 40s along the coastline. A few of the higher elevation towns in Worcester County received over 6 inches of snow since last night, and there are scattered power outages.
The snow and cold are due to a strong low-pressure area around Boston, which will be pivoting out to sea over the next 24 hours.
The satellite photograph below from Friday afternoon shows an intense low-pressure area rotating over central and southern New England. This storm brought unusually high amounts of snow, as well as even some thunderstorms earlier Friday.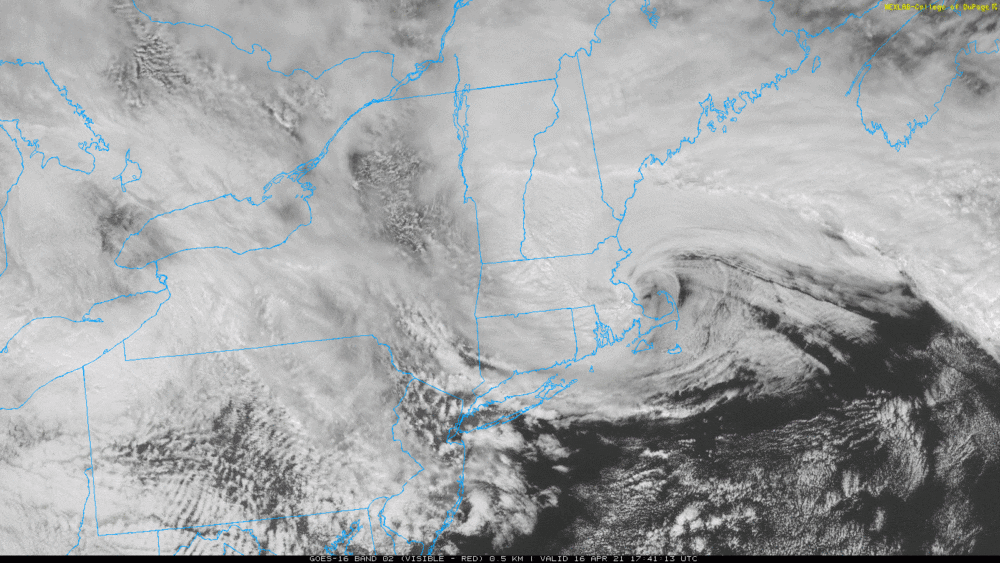 Throughout the remainder of the afternoon and into the evening, look for scattered rain at the coastline and a mix of rain and snow inland with limited additional accumulation.
Temperatures will not go down overnight, so we don't have to worry about any freezing. Over northern areas of Worcester County there could be a couple of inches of new snow overnight.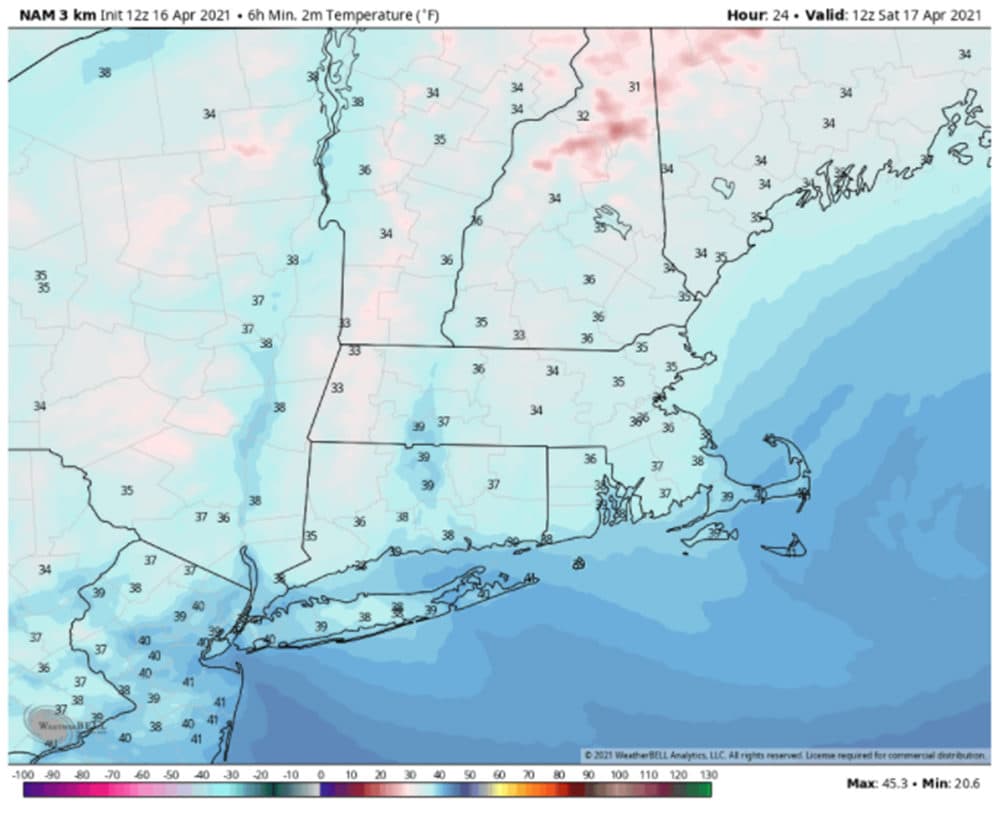 Because the storm will still be fairly close Saturday, a couple rain or snow showers are expected Saturday morning. The rest of the day will feature a lot of clouds and chilly temperatures. Readings will stay in the 40s, which is well below average for the second half of April.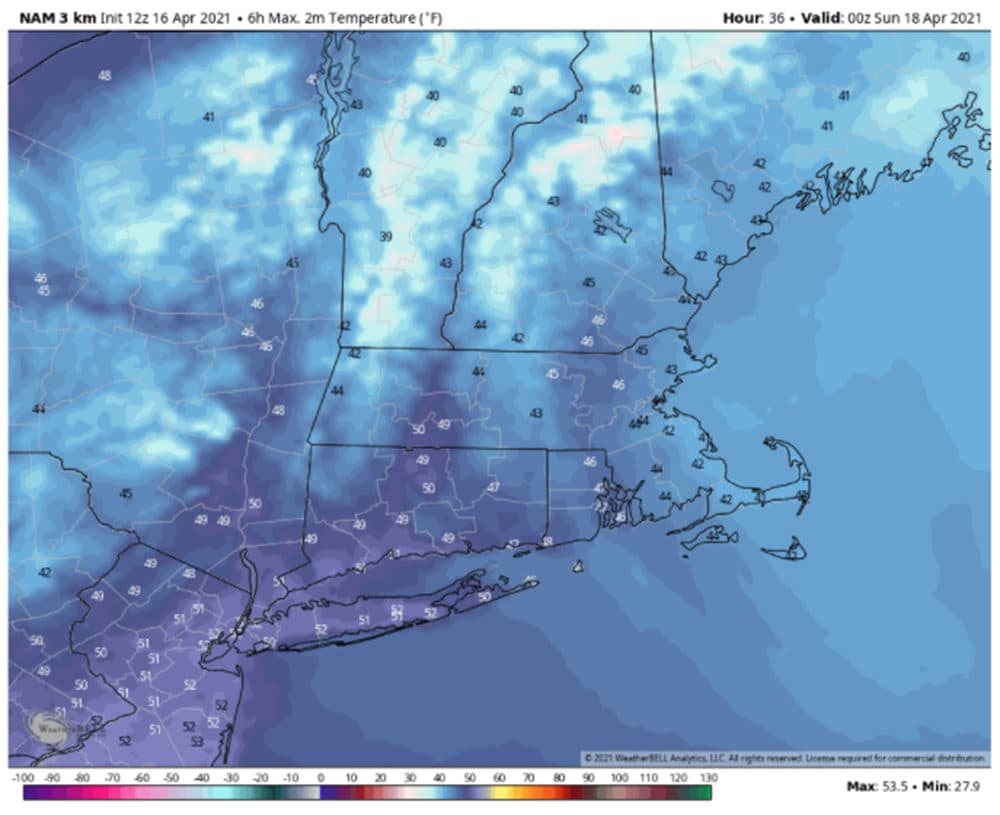 Sunday will bring the best weather day of the regular weekend, with a blend of clouds and sunshine. Temperatures will be back in the 50s, which will feel quite mild after this brief bout of late winter-like weather.
By Monday, which is Patriots' Day, most of us should enjoy 60-degree weather and can resume our outdoor spring activities in comfort.