Venues' Rebound Is Stifled Without Singers' Return To Stages In Massachusetts
Earlier this month, Patti Smith took the stage at City Winery in New York City, joined by her son, guitarist Jackson, and her longtime bassist Tony Shanahan. Nodding to the times we live in, the singer promised that, for the first time ever, she wouldn't spit on stage. She held to her promise. They played some of Smith's hits, a couple of Dylan songs and closed the set with the elegiac "Ballad of the Southern Cross," dedicated to those lost due to the COVID-19 pandemic.
Smith can't bring that ad-hoc show to Boston, one of her favorite cities away from home. Nor can any of the other 20-plus acts that have played or will play at the club, which sold out 43 shows in a matter of days.
Why?
There's still no singing allowed in Massachusetts clubs, per Gov. Baker's March 1 mandate concerning venues reopening, which, in effect, means there's very little music in Massachusetts clubs. Most non-jazz bands have singers.
"Boston is different from any city and every market is different," says City Winery CEO Michael Dorf. "There's no consistency across the United States." (Cities can establish different rules than the state, but they can only be stricter, not looser.)
In New York, as of early April, Gov. Andrew Cuomo ruled that arts, entertainment and events venues could open at 33 percent capacity, with a limit of 100 people indoors or 200 people outdoors. But there are no restrictions on singing.
It begs a question: Why New York but not Massachusetts?
Further mucking up matters: Standup comedy has been given a green light in Massachusetts. Giggles in Saugus holds shows outside under a tent; Laugh Boston has been staging shows; City Winery opens its doors to 100 people April 24 with a Boston showcase called "Comedy and Cabernet" and scorched-earth comic Michelle Wolf takes the stage April 26 and 27. The House of Blues approached Laugh Boston co-owner John Tobin to put on a comedy show, which he is doing May 15, featuring veteran Boston comic Tony V. There will be tables, chairs, and a 300-capacity limit. (Statewide, rules permit 50 percent capacity up to 500 people.)
"Everybody and their brother who has an event space is looking to do whatever they can do," says Tobin. "Hey, we're happy not to be presenting comedy in parking lots and drive-ins. I'm grateful."
The Beehive restaurant-music club, which reopened in June of 2020 as a restaurant only, began putting local instrumental music on stage weekend nights in late March. It's mostly blues and reggae. "We keep it upbeat and appropriate and it's a great vibe," says owner Jack Bardy. "It's been a great response. People are thirsty to hear it. But you're limiting the pool of performers dramatically. It'll be even better when we can get some vocals. I hope there's some pressure to change that."
A source high up in the concert touring industry who wished to remain nameless said, "States all have definite policies and you have to follow each state's guidelines and everyone is different, No one can point to a reason why. It's arbitrary."
Disparate state rules, conflicting applications and ever-shifting sands have led to head-scratching bewilderment over the past year regarding every aspect of the pandemic and social behavior.
And, in terms of performance, does it make sense to allow a bellowing comic but not a singer?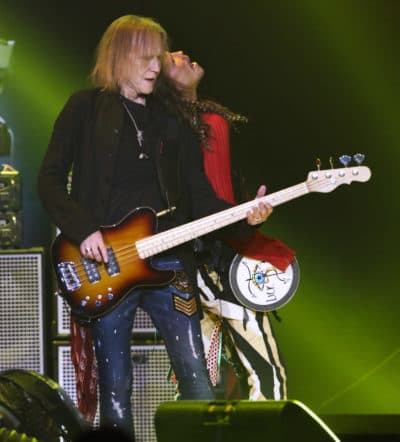 "No!" says Aerosmith bassist Tom Hamilton, with a surprised laugh. He hadn't heard about the restrictions. "Some expert must think that singers spew more toxins when they perform. It's really too bad.  Singers need to make a living just like everybody else. Hopefully whoever's in charge of these decisions will have the time to think about it and realize it needs to be changed." (Aerosmith is patiently waiting out the pandemic, but plan their 50th anniversary tour when the coast is clear.)
"It makes not one little bit of sense," says Tony V., who at least is benefiting from the situation by playing gigs, as he did last weekend at Laugh Boston. "I know some comics who are every bit as loud as singers. As far as projecting particles, as soon as you open your mouth the horse is out the barn." Another Boston comic, Mike McDonald, notes what audiences do at comedy shows: They laugh, sometimes loudly, expelling whatever they've got into the room. Granted, audiences are supposed to be masked when not eating or drinking, but when is that?
Singer-songwriter-guitarist Suzanne Vega opined that there may be a particle-spreading distinction between being a singer and being a comic. "Singers generally project more air into the room, especially if you hold long notes. But it also depends on the comic. A comic with a quick-dry delivery into the mic is going to exhale less droplets than someone who shouts into someone's face. I am no expert, but I suppose if you are going to ban singers, you should also ban comics, honestly."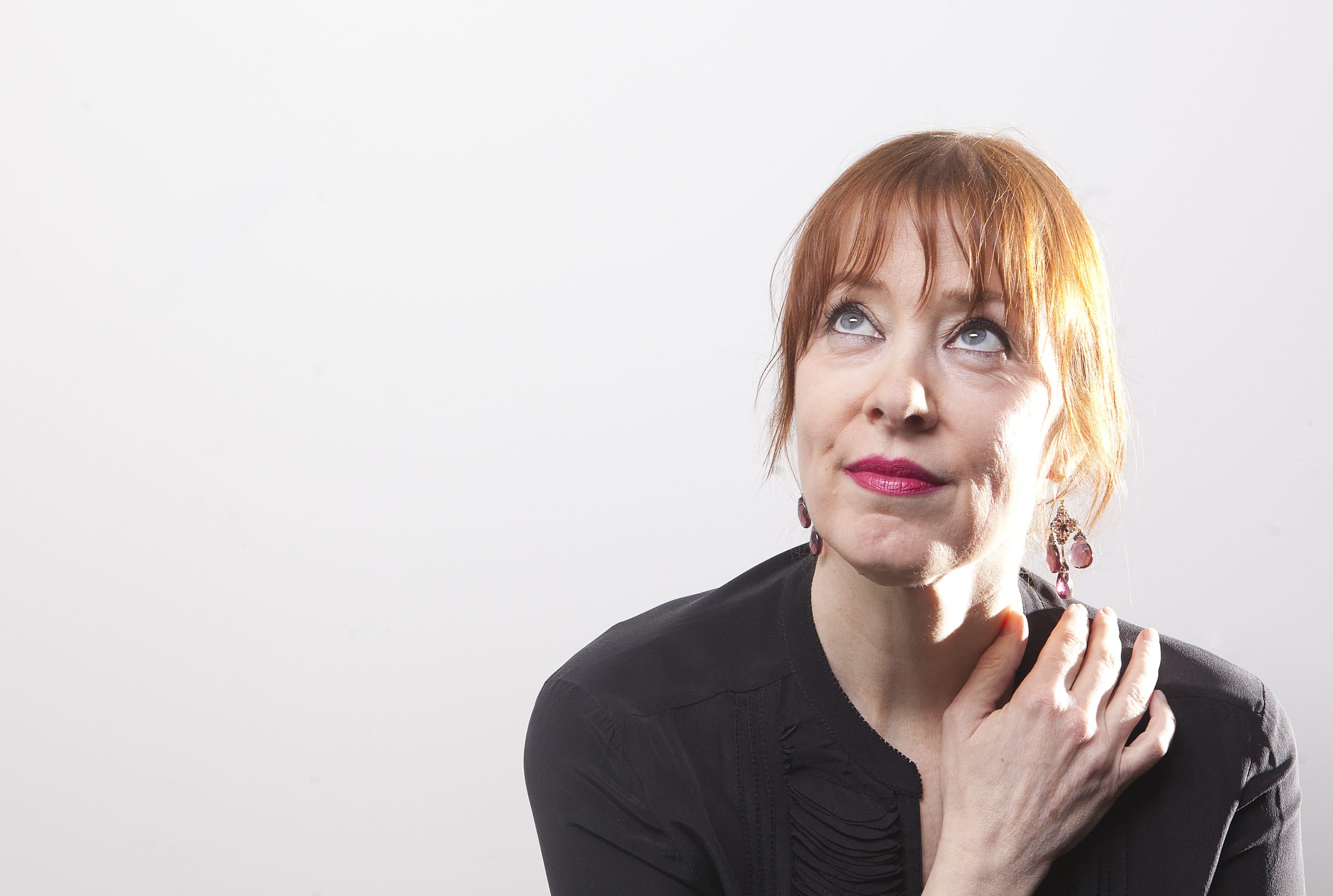 We thought we'd ask an expert. "It seems a bit inconsistent," says Dr. Todd Ellerin, director of Infectious Diseases at South Shore Hospital in South Weymouth. "A comedy show is similar. More of us are getting vaccinated and people are wearing masks in the audience. It deserves attention as to allowing indoor venues [to host concerts with singing]."
Ellerin surmises Massachusetts's no-singing edict arose from a case early in the pandemic when a series of church choir practices in Washington state became one of the first super-spreader events. "That has had a lasting effect on us," he says. "But the important thing is masking and the choir wasn't masked. And you have to think this situation [now] is different."
The ARTery reached out to Gov. Baker's office multiple times and got no direct response to the questions: Why comics and not vocalists? Was there any timetable to bring back singers?
The governor's office responses were: "The restriction on singing indoors is in place to allow businesses to safely reopen while minimizing the spread of COVID-19," and "The Administration continually monitors key public health metrics, which are used to drive decision-making on any changes to existing protocols and restrictions."
Even when restrictions on singers are lifted, it's not a matter of flipping a switch to bring national acts to town.
"The most frustrating part of this," says Dorf, "is what we in the live entertainment business need is advance time to book, market and go on sale before the date. We need some advance notice, four to six weeks."
As far as national music tours go, two high-level industry sources say not to expect those from major bands until country-wide capacity limits at venues reach between 75 and 100 percent capacity. And only seated shows, no general admission events. These could happen as early as late August. One of the sources believes smaller-scale regional tours — for instance the entirety of California, which opens wide June 15 — could be a reality.
But if a national tour is to be scheduled, the rules have to be relatively consistent throughout the land. Concerts are intended to make money and a zigzag tour routed through a handful of cities with half-full venues won't cut it. The two main reasons remain the same as they ever were: "Nobody wants to be putting on a super-spreader event or tour a money-losing show," says one of the music biz sources.
While there are concerts on the docket at, say, Boston's outdoor shed, the Leader Bank Pavilion - starting with 5 Seconds of Summer June 1 - those are all tentative, dependent upon the efficacy of vaccinations, masking and how the fourth wave is handled. Ultimately, it depends on what criteria Gov. Baker employs to deem a concert reasonably safe.