MBTA Bus Driver Arrested For Sexually Assaulting Passenger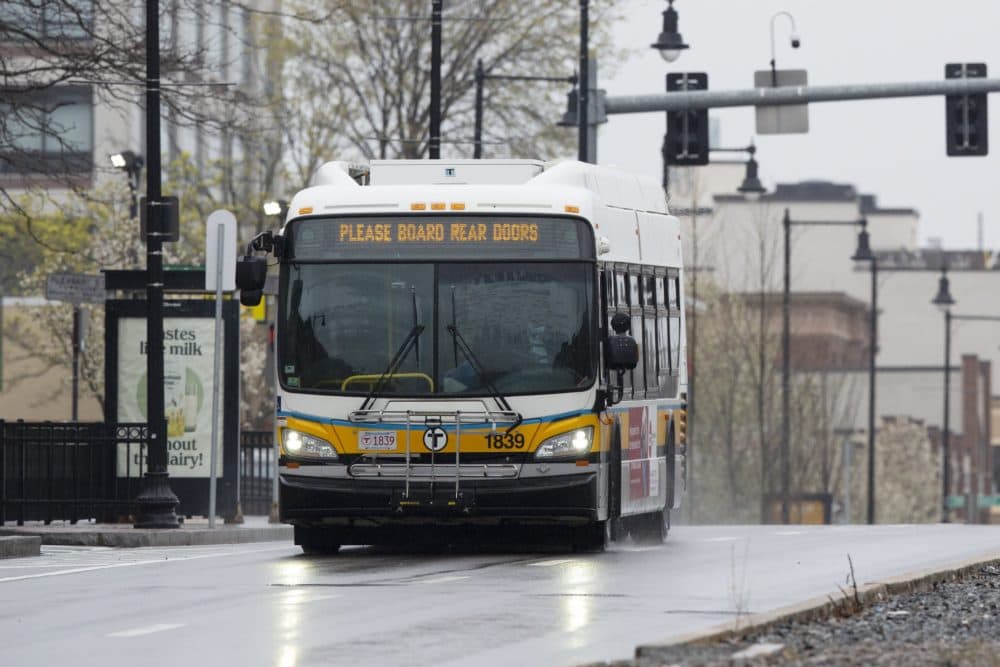 An MBTA contract bus driver from Revere was arraigned Tuesday on charges of kidnapping, assault to rape and indecent assault and battery on a passenger.
A female rider was on board the 713 bus from Orient Heights to Winthrop on Saturday evening when the driver, Ali Ennab, 45, allegedly attacked her after she missed her stop, according to the Suffolk District Attorney's office.
The woman was the only passenger on board, but the incident was captured by the bus's surveillance system, the district attorney's office said.
Prosecutors said the victim, who does not speak English, was picked up from Orient Heights on April 24 at around 7:20 p.m. She was talking on her phone and missed her stop, then used a translator app to ask the driver to take her back to Orient Heights. Ennab began speaking to her, but he did not return to Orient Heights. Instead, he parked the bus at a stop near the beach in Winthrop.
Ennab shut the bus off, got up and sat next to the victim and put his arm around her, prosecutors said. He then allegedly pulled her closer to him, kissed her cheek, and asked for her phone number.
He then began eating his dinner, while refusing to open the doors to let the woman off the bus. After finishing his meal, Ennab started the bus again. But prosecutors said when the passenger approached the door, he shut off the bus again. When she again asked him to open the door, the driver allegedly attacked her — ripping off her mask, groping her body and putting his hand down her pants. The victim recorded audio of the attack on her phone.
She was finally able to flee after another woman walked near the bus, prompting the driver to finally open the door, prosecutors said.
Ennab's attorney could not immediately be reached for comment.
"To state the obvious: A woman should be able to ride a public bus without fear of kidnap and sexual assault," District Attorney Rachael Rollins said in a statement.
"Women, just like all people, have the right to not be harassed, violated, harmed, or objectified."
The judge set bail for Ennab at $10,000, on the condition that he surrender his passport, comply with a curfew, stop working as a bus driver and submit to GPS tracking. The driver was employed by Paul Revere Transportation LLC as a contract driver for the MBTA.