Celebrate The Return Of In-Person Theater With These 15 Summer Productions
It's been more than a year since the pandemic has kept audiences from gathering in person for theater. During that time, theater makers have pivoted to online programming with intimate short stories, innovative Zoom offerings and audio plays to bring us together while we were apart.
But things are changing. On the heels of an ambitious vaccine rollout and relaxed CDC guidelines, Gov. Charlie Baker has also eased COVID restrictions in the commonwealth, paving the way for a return to normalcy — and a return to the theater. Of course, there are still virtual offerings from the Huntington Theatre Company and New York's Public Theater, among others, for those who aren't comfortable or aren't able to venture out just yet.
However, venues from Boston to the Berkshires are heading outdoors for a summer season bursting with classic tales. There's "The Tempest" on Boston Common and more subversive takes on old favorites such as American Repertory Theater's "Alice in Rainbowland," Apollinaire Theatre Company's soon-to-come immersive, bilingual version of "Romeo and Juliet" and Mixed Magic Theatre's attempt to mix gospel with Shakespeare in "Shakespeare in the Spirit." Still, there's more to discover from the eclectic and whimsical, including Double Edge Theatre's Summer Spectacle "Memories and Dreams" to comedies and a star-studded night of music hosted by Richard Kind.
Through June 27
Gloucester Stage Company has kicked off the return to live theater outdoors with "Tiny Beautiful Things," a tender exploration of the human heart. The play, adapted for the stage by Nia Vardalos ("My Big Fat Greek Wedding"), is based on Cheryl Strayed's best-selling memoir of the same name and delves into her time as an anonymous advice columnist. Celeste Oliva, Adrian Peguero, Kelly Chick and Nael Nacer are stellar in the show directed by Lyndsay Allyn Cox. This summer's performances are outdoors at the rustically beautiful Windhover Center for the Performing Arts in Rockport. Masks are required.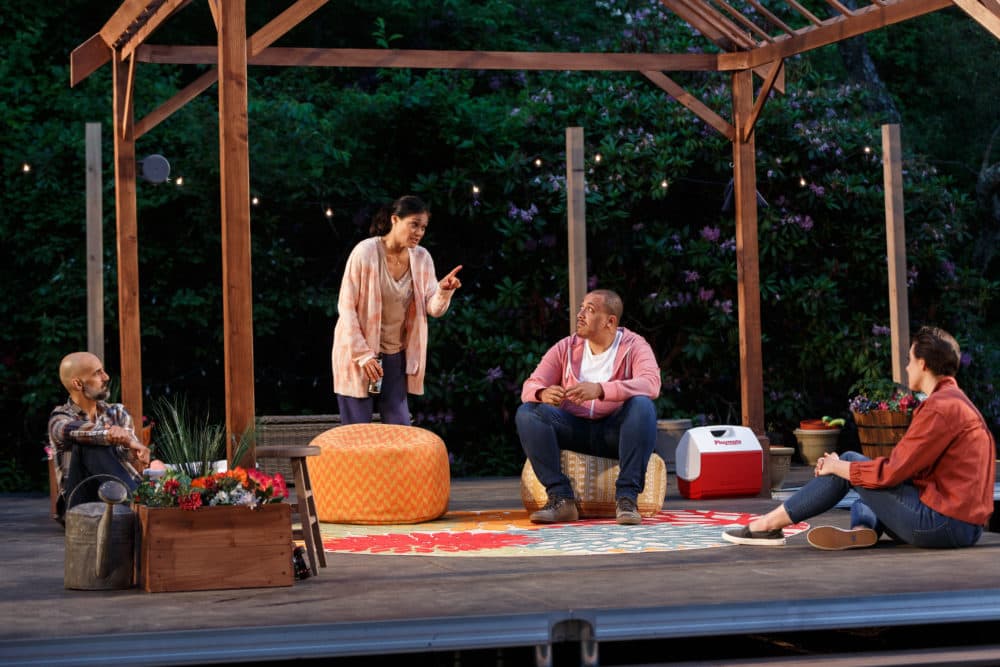 ---
July
The Lyric's "The Walking Plays" series aims to push listeners to discover the city's landmarks and enjoy theater beyond the building. For their latest iteration, the theater joined forces with the Greenway for "The Greenway Series," a set of three short narratives "Walking it Off," Hummingbird," and "Mother's Day" written by Rosanna Yamagiwa Alfaro, Kirsten Greenidge and John Minigan. The stories will be available on the Lyric's website, Soundcloud and Apple Podcasts. [WBUR is a media sponsor for "The Walking Plays."]
---
June 17-July 10
Pulitzer Prize and Tony Award-winner David Auburn directs this Oscar Wilde tale where two bachelor friends come up with a ruse to impress two women. Soon, their duplicitous behavior catches up with them and they must face the consequences in this enduring comedy. Performances are at the Berkshire Theatre Group's Unicorn Theatre in Stockbridge.
---
June 18-30
Six local playwrights were tasked with developing original, site-specific monologues that focus on the essence of Boston. The stories tackle the topic from various angles, including a dog walker reflecting on the city's changes in "Mae & Mia" to the exploration of home as a place of freedom and captivity during the pandemic in "Life is Elsewhere." The plays were filmed in different locations across the city, including the East Boston waterfront, the Larz Anderson Auto Museum and the Ether Monument in the Boston Public Garden. Then, the 10-minute plays were combined into one film which streams from June 18-30.
---
'chekhovOS /an experimental game/'
Arlekin Players, The Cherry Orchard Festival Foundation & ShowOne Productions
June 24
In "chekhovOS/an experimental game/," the audience interacts with unhappy actors from Chekhov plays. The piece feels like a fun yet wonderfully strange immersion into the digital world using film, theater and video game technology. The interactive play was created during the pandemic and is the latest workshop from Arlekin Players Zero Gravity (zero-G) Virtual Theater Lab.
---
July 16 – July 25
Debra Ann Byrd, founder of the Harlem Shakespeare Festival, stars in this one-woman drama based on her life growing up in Harlem. Byrd's powerful story covers a stint in foster care, being a teen mom and struggling with self-confidence. But when she meets a group of Shakespearean actors, things change for the better. On her gender-bending road to becoming Othello, her vision of herself becomes more clear. Among other offerings, Shakespeare & Company opens its new outdoor theater, the New Spruce Theatre, with "King Lear," starring Christopher Lloyd of "Back to the Future" fame.
---
'FRINGE PVD'
The Wilbury Theatre Group and WaterFire Providence
July 18-31
For two weeks in July, the Wilbury Theatre Group and WaterFire Providence will host the city's fringe fest, with in-person and online performances at various venues, including a mobile stage. Hundreds of artists will present original work. There's plenty of theater, music, dance and more. In "Alexithymia," a lost being called Friend is trying to understand their emotions, and a preacher's daughter shares her coming out story in "Big Gay Debutante Ball."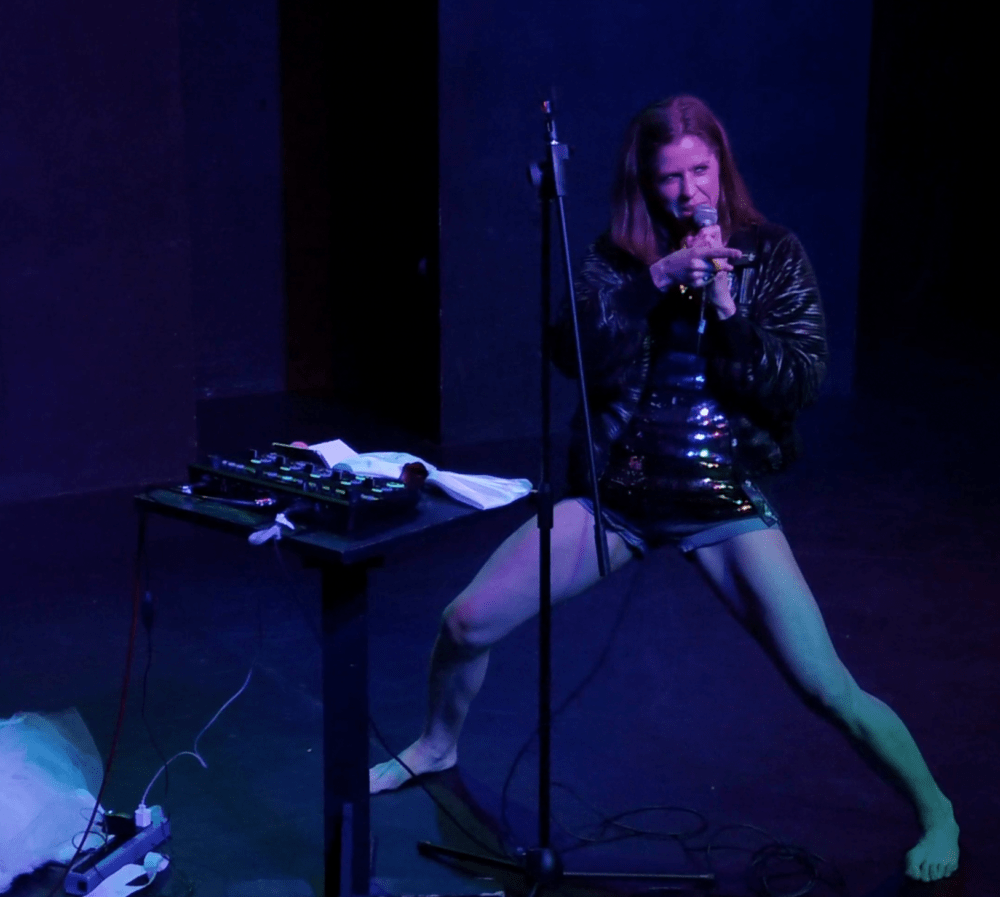 ---
'The Tempest'
Commonwealth Shakespeare Company
July 21-Aug. 8
John Douglas Thompson knows a thing or two about becoming Othello. In New England alone, he has played the Moor at the American Repertory Theater, Shakespeare & Company and Trinity Repertory Company. This summer, fresh off going toe to toe with Kate Winslet in HBO's "Mare of Easttown," he's back in the Bay State with the Commonwealth Shakespeare Company celebrating the 25th anniversary of Shakespeare on the Common as the company revisits "The Tempest," with Thompson as Prospero, along with CSC favorites Fred Sullivan, Remo Airaldi and John Kuntz. The Steven Maler directed production is free, but advanced registration is required.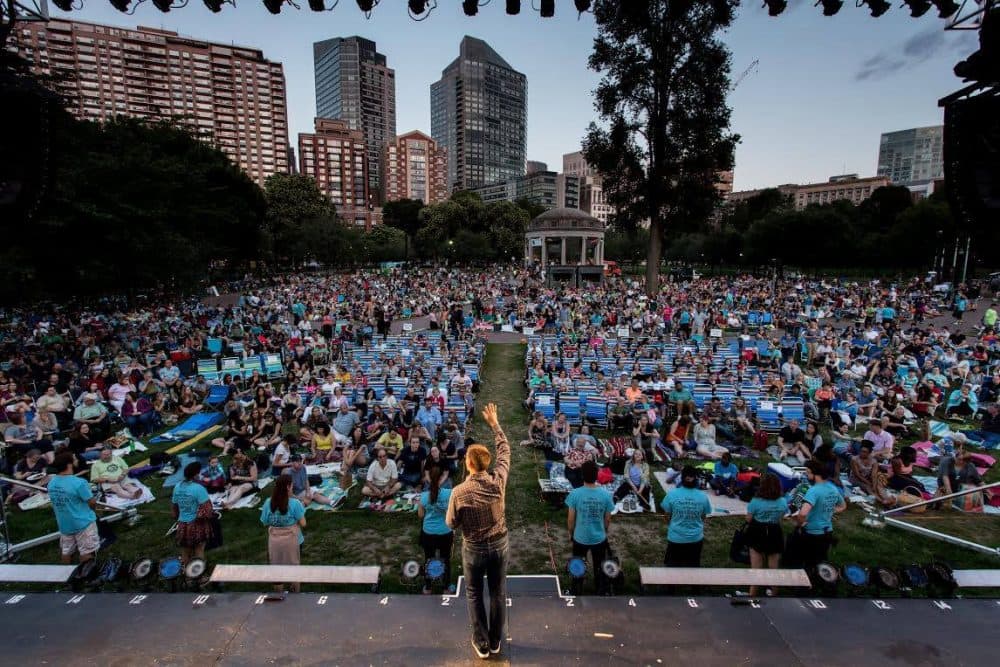 ---
'Boca'
Barrington Stage Company
July 30-Aug. 22
Perfectly manicured lawns and endless sunshine await the residents of Boca Raton, Florida, where life is easy. The world premiere of the Jessica Provenz play, with direction by Barrington artistic director Julianne Boyd, stars Debra Jo Rupp ("WandaVision" and "That '70s Show") and "House of Cards" actor Kenneth Tigar. The two are part of a group of retirees who, between leisurely golf games and Botox appointments, try to have fun like they're young again.
---
'Seared'
Gloucester Stage Company
Aug. 6-22
Food, money and egos collide when New York chef and restaurateur Harry and his partner Mike bump heads after Harry's scallop dish gets mentioned in a high-brow magazine. Mike wants to milk the moment, but Harry won't play along. When a consultant and an ambitious waiter try to get involved, things get even stickier in this comedy by Theresa Rebeck, television writer and "the most Broadway-produced female playwright of our time," according to her bio.
---
'The Arboretum Experience'
American Repertory Theatre and the Arnold Arboretum
Starts Aug. 12
In August, Arnold Arboretum parkgoers can revel in the idyllic scenery as they discover a collection of audio plays, music, dance and interactive performances that focus on wellness, healing and joy. The self-guided art tour was curated by a group of local makers, including playwright Kirsten Greenidge, musician Tim Hall, choreographer Jill Johnson and Company One Theatre associate artistic director Summer L. Williams. On June 24, the creative team behind "The Arboretum Experience" will discuss how they put the show together and what audiences can expect.
---
Aug. 14, 21 & 28
Apollinaire Theatre Company just wrapped auditions for its fresh take on "Romeo and Juliet." The hope is to stage immersive outdoor bilingual performances of the star-crossed lovers in collaboration with Teatro Chelsea and the City of Chelsea at various locations for three Saturdays in August. Danielle Fauteux Jacques will direct the show.
---
Aug. 27-Sept. 26
In the Greco-Roman religion, Dionysus is a nature god of fruitfulness and vegetation. This god is also known for a good time. In "Hurricane Diane," this Greek god shows up as a butch gardener who wreaks havoc on a generic suburban town in New Jersey. Diane's got some good intentions; she wants to reverse climate change and restore order, but she just might be going about it the wrong way. Seduction, gardening and more are at the forefront of this comedy by Pulitzer Prize finalist Madeleine George.
---
August
Tensions mount when lighthearted sparring takes a turn at a decadent dinner party — spurred by wine, disagreements over socioeconomic status, class and more in the world premiere of this Brenda Wither's play. Withers is a founding member of the Harbor Stage Company.
---
'Shipwrecked!'
Wellfleet Harbor Actors Theater
July 2-25
Dazzling tales of exploration and adventure abound in "Shipwrecked!," based on the famed Louis de Rougemont's life. Fantastic battles on the high seas, facing giant sea turtles and a man-eating octopus are some of what's in store. Later this summer, the theater will also offer "The Tale of Ibis," about the true story of the entanglement and successful rescue of a whale calf in Provincetown Harbor in 1984, and "Nat Turner in Jerusalem," a reimaging of the influential activist's last night in jail.