Listen: Mallika Vie Lets Go Of Her Need For External Validation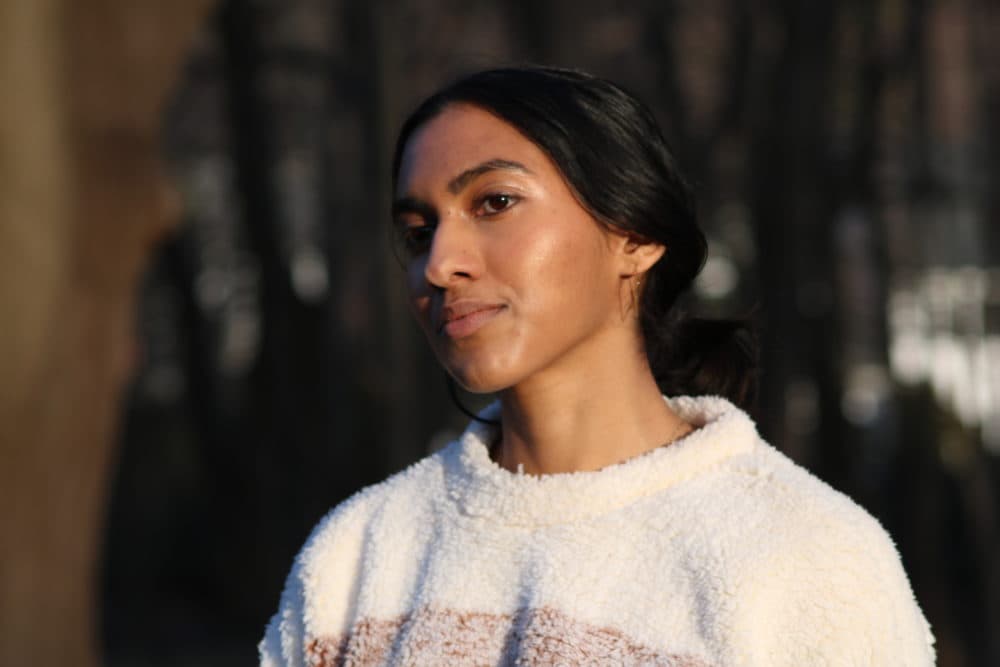 Greater Boston-based R&B artist, Mallika Vie, doesn't want to lose the passion that fuels her music in a toxic vortex of external validation.
Vie found herself constantly surrounded by people who put marketing and exposure at the forefront of their career. This prompted her to reflect on a moment when she caught herself comparing her own achievements to her friend's success. She grapples with this notion in the lyrics of her new song: "She is so successful, what am I doing wrong?"
Crafting the song, called "Let It Go," came easily for Vie. She started the process by forming a high pitch that developed into her sweet melody. After getting the tender strains of music down, Vie said the lyrics came naturally after ruminating about the topic for so long. Warbling synths open up the song, and once the snare is tapped, Vie's silky vocals join in.
"I'm successful because I think that I'm kind," Vie sings. Pondering what makes anyone successful, she came to a realization. "With the people I meet, I never like them more because they've achieved X, Y and Z. I'm drawn to people because of how they treat people," she says.
Vie wants listeners to feel a moment of release, and to think about the weight they've been carrying. She says, "Even if it's just for a moment, to just let it go and not carry it with them." She addresses heavy topics in her music, but they're tempered with airy vocals and a dreamy sound.
Vie, a senior at Berklee College of Music, draws inspiration from artists like Raveena, Janine, and Aretha Franklin. She started singing in middle school when she first stumbled upon '60s soul music and Motown. That became her refuge, while other kids her age were listening to KISS 108.
"I don't want to pretend like I don't need any sort of validation. That's healthy, to want recognition and validation. I think that's OK. I just don't want it to take over," she says.
Vie measures her success largely by her kindness and by asking herself whether she enjoys the music she's creating.