Vaccinated? Tonight Marks The First Deadline In The Mass. Vaccination $1 Million Lottery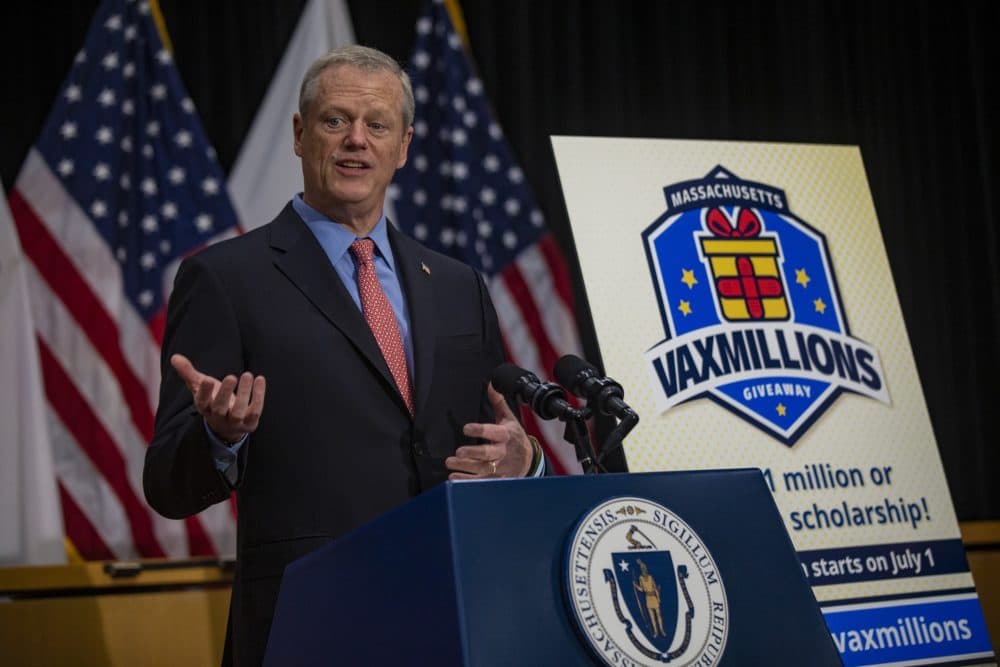 Fully vaccinated Massachusetts residents have until just before midnight to enter the first drawing of the state's $1 million vaccine lottery.
The Thursday deadline is for the first of five weekly drawings in the state's vaccine lottery, which was created to entice more residents into getting inoculated against COVID-19. If you miss out on the first drawing, you still can throw your name in the hat for the other four.
State Treasurer Deb Goldberg, who oversees the state lottery, said just under half of those eligible have signed up for the contest so far. For adults, there are a total of five $1 million prizes at stake. And for those between the ages of 12 and 17, there are five $300,000 scholarship prizes up for grabs. Each drawing will select one winning adult and child, respectively.
"You're going to see a really excited million-dollar winner, and you're going to see a really excited teenager who will know that they're not going to go into debt from getting their education," Goldberg said.
Residents have until 11:59 p.m. Thursday to sign up for the first drawing, which will be held on July 26 and announced on July 29. Once registered, people will automatically be eligible for the subsequent drawings.
Below is the timetable for the drawings and some of the official rules:
With reporting from WBUR's Dave Faneuf
---
More from WBUR
---