Morning Rundown: COVID positivity rates & hospitalizations trend down; the squid responsible for tanking Maine's fall shrimp biz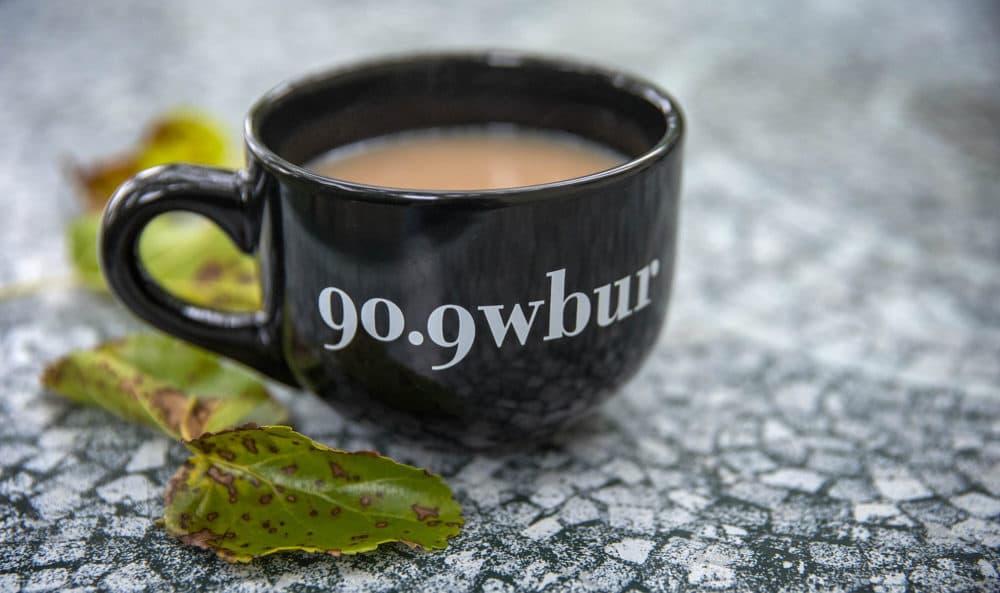 Editor's Note: This is an excerpt from WBUR's daily morning newsletter, WBUR Today. Each weekday, you'll get in your inbox the top five local and national news stories of the day, recommended reads and a story to make you smile. All you need to do is sign up here. 
---
How was your world without Facebook and Instagram yesterday? Mine was admittedly more productive, but sadly filled with fewer memes. Twitter had a great day, though. Besides social media, here's what else is going down in the news:
- Lawmakers on Beacon Hill are holding a final hearing on how and when to spend the $5 billion in federal pandemic aid. At today's meeting, they'll hear a call for the money to go entirely to rural communities in western Massachusetts. While how the cash is divvied up has still not been decided, WBUR's senior State House reporter Steve Brown says legislative leaders have signaled that a bill to allocate at least some of the stimulus dollars could emerge by Thanksgiving.
- The U.S. Supreme Court will not hear an appeal trying to prove Gov. Charlie Baker overstepped his authority amid the pandemic. A group of business owners and pastors wanted the high court to overturn an SJC ruling that found Baker was in the clear to order businesses and churches closed amid the state of emergency. But that isn't going to happen. Baker said he stands by his decisions, saying they were appropriate and legal, but that he's not taking "any kind of a victory lap on much of anything associated with this."
- It does seem that cases are coming down after a recent peak in infections and serious illnesses caused by the delta variant. The average seven-day positive rest rate is now just below 1.7% – the lowest it's been since July. And when it comes to hospitalizations, it's the lowest number in about a month, with 581 statewide. Also promising: Baker said Massachusetts is leading the nation in vaccinations, with 89% of people over the age of 18 having received at least a first dose.
- Waltham-based Thermo Fisher is facing a lawsuit from descendants of Henrietta Lacks, a Black woman whose cells have been used in countless scientific innovations, including the development of the Polio vaccine. The suit alleges that the company continued to sell products derived from her cells, even after learning doctors had taken tissue samples from Lacks without her permission. Lacks died in 1951 from cervical cancer, and her cells were first harvested by Johns Hopkins researchers.
- Crossing T's and dotting I's: Residents in Brewster today are voting to finalize the town's big purchase of the Cape Cod Sea Camps, a former kids' summer camp with 120 acres of waterfront property. It's expected to get overwhelming approval, like it did at the town meeting last month, and the next step will be exploring public uses for the land.
- This year will be an important one for Vermont's ski industry. Last winter, due to the pandemic and restrictions, the industry lost about $100 million. This year, ski resorts will have to overcome a major worker shortage. 
P.S.–  Thanks to everyone who sent me book recommendations! I definitely have enough reads to get me to my goal of completing 21 books by the end of 2021 – and then some. Now let me return the favor. Here are 10 fall-inspired reads from New England authors that you should add to your reading list. You can see all of our arts and culture team's fall guides and recommendations here.
The Rundown
According to lead researcher Catherine Ettman, driving factors included having low income, not being married and pandemic-related stressors. Read more.
The Department of Health and Human Services said Monday its new regulation will restore the federal family planning program to the way it ran under the Obama administration, when clinics were able to refer women seeking abortions to a provider. Read more.
Thomas Nee submitted false and fraudulent overtime slips from at least January 2015 through February 2019 and personally collected about $16,642 for overtime hours he did not work. Read more.
It was assumed the shrimp's disappearance was linked to heat-sensitivity and water temperature. But some thought there had to be more – and they were right. Read more.
Behind-the-scenes crew members say they're working long days without breaks for dismal pay. Union leadership may now call a strike. Read more.
---
A daily newsletter isn't your thing? We have weekly options on a variety of topics. Check out all WBUR newsletters here.
This newsletter includes reporting by the WBUR newscast team.
Correction: In this newsletter, we previously implied that Thermo Fisher developed the polio vaccine. This is not the case. We apologize for the confusion.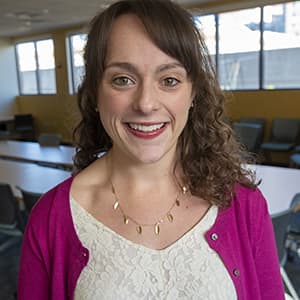 Meagan McGinnes Senior Editor, Newsletters
Meagan is the senior editor of newsletters.