Morning Rundown: Cambridge schools pass COVID vax mandate for kids 12+; Red Sox move on to playoffs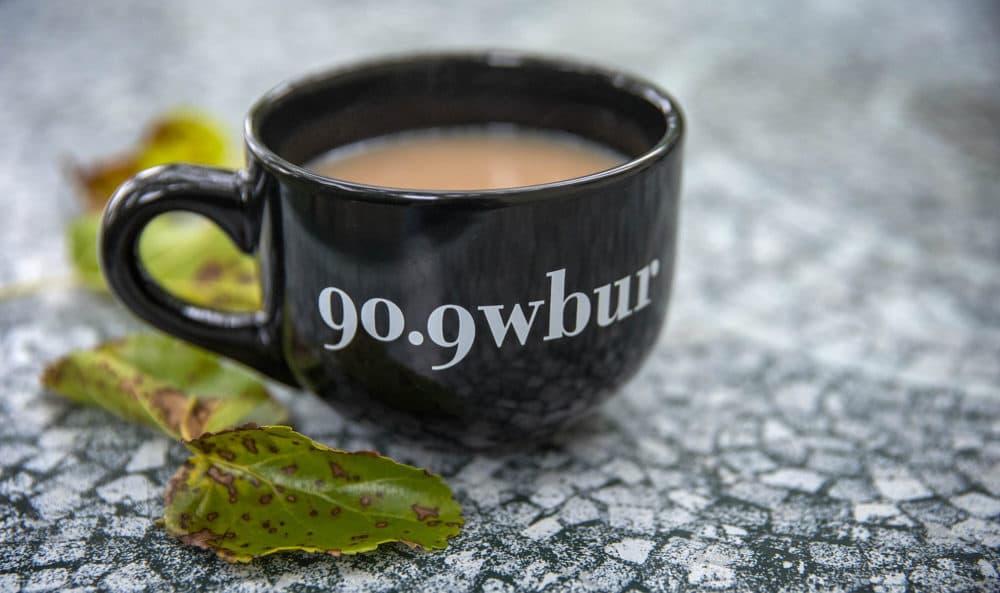 Editor's Note: This is an excerpt from WBUR's daily morning newsletter, WBUR Today. Each weekday, you'll get in your inbox the top five local and national news stories of the day, recommended reads and a story to make you smile. All you need to do is sign up here. 
---
Did you wake up tired and happy? It must be because the Red Sox crushed the Yankees with a 6-2 win for the wild card game. The team is now moving on to the playoffs, which begins tomorrow night. All that's left to say is, "how do you like them apples," to the New York Post! Here's what else we're talking about this morning:
- COVID vaccines came right when we needed them most. There's a new federal report that finds vaccines may have prevented hundreds of Massachusetts seniors from dying and thousands from getting infected. After looking at five months of Medicare data, the feds found vaccines prevented as many as 900 deaths and 6,000 infections among this local senior population. I'm feeling really grateful for science right about now.
- In a 6-1 vote last night, it's official: Cambridge public school students 12 and over must get vaccinated by next month. It's the largest school district in the state to approve a mandate like this. What does it mean for unvaccinated students? They can still go to class, but they won't be able to do extracurricular activities like playing sports or attending school-sponsored events.
- ICYMI: Johnson & Johnson asked the FDA yesterday to allow an extra booster shot of its COVID-19 vaccine for people 18 and older who previously received J&J's one-shot vaccine. While J&J still does a great job at keeping people out of hospitals and clear of serious illness five month after the first shot, its efficacy is 81% – waning a little more than the double dose of Moderna and Pfizer shots.
- What's next? The FDA is convening its outside panel of advisers next week to review booster data from both J&J and Moderna. If they get approved, we could see boosters start rolling out from both companies by the end of the month. Reminder: When it's time for your booster, officials do NOT recommend mixing and matching vaccine brands!
In other local news: 
- Hot off the presses: Sen. Ed Markey endorsed Boston City Councilor At-Large Michelle Wu's mayoral campaign this morning. Markey said he's backing Wu because of her version of the "Green New Deal." This isn't the first big endorsement for Wu. Sen. Elizabeth Warren threw her support behind Wu earlier this year. Fun fact: Wu was a former student of hers!
- Speaking of endorsements, former President Donald Trump is backing Republican Geoff Diehl for governor in next year's race. This doesn't come as much of a surprise; Diehl co-chaired Trump's 2016 campaign in Massachusetts. FWIW, Gov. Charlie Baker hasn't even officially said whether he's running for reelection yet, so the field of candidates is still up in the air.
- MBTA General Manager Steve Poftak spoke with Radio Boston yesterday, and stressed that the infrastructure bill being debated in Congress could really help the T out. The MBTA doesn't need the cash for capital investments for the next couple of years – it's already locked that down – but the potential federal funding would help secure the agency's long-term future. The T's been on a spending spree, and it's on track to spend $2 billion on capitol investments this year. To put that in perspective, that's five times what the agency spent a decade ago.
- PSA: Boston Marathon prep is starting ahead of Monday's big race. The starting line in Hopkinton will be put in place today. It's getting a fresh coat of paint later this morning.
P.S.– One thing public radio is famous for – aside from the journalism – is our tote bags. This fall, WBUR is offering a limited edition tote created through a collaboration with MassArt. It features a WBUR skyline design by Caroline Barlow and comes with a six-pack of postcards designed by fellow MassArt students. You can claim yours with a donation of $10 per month. 
The Rundown
The case's central issue concerns whether a Guantanamo Bay detainee who has never been charged with a crime can subpoena testimony from the CIA contractors who supervised his torture. Read more.
Reports filed with the Massachusetts Office of Campaign and Political Finance show Wu with nearly $368,000 in the bank as of Sept. 30, more than double the total for Essaibi George. Read more.
The ordinance will apply to only 4% of buildings in the city, but those buildings are responsible for about 60% of Boston's building emissions. Read more.
Frances Haugen provided a clear and detailed glimpse inside the notoriously secretive tech giant. She said Facebook harms children, sows division and undermines democracy in pursuit of breakneck growth and "astronomical profits." Read more.
"Part of the problem is that our pandemic playbook always envisioned that a pandemic would be caused by influenza. And in the setting of influenza, having a diagnostic test widely deployed isn't as important for one reason — because the incubation period for flu is shorter. Patients come into contact with flu and get sick in a much shorter period of time, and they're usually not contagious until they're infectious." Read more.
---
A daily newsletter isn't your thing? We have weekly options on a variety of topics. Check out all WBUR newsletters here.
This newsletter includes reporting by the WBUR newscast team.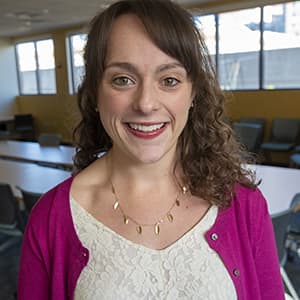 Meagan McGinnes Senior Editor, Newsletters
Meagan is the senior editor of newsletters.