Morning Rundown: Hospital vaccine mandate-related firings shouldn't cut patient services; EPA head talks PFAS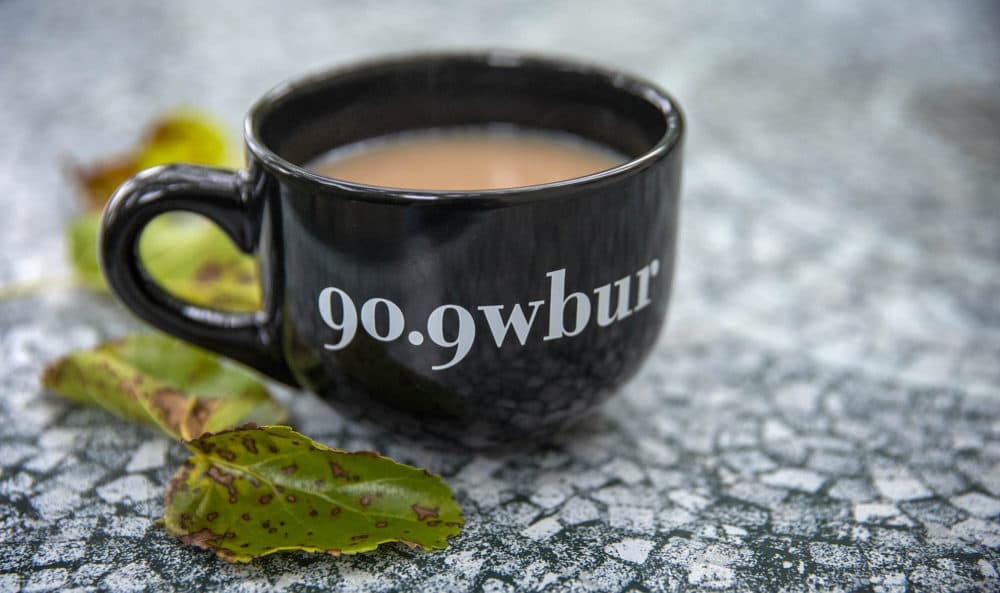 Editor's Note: This is an excerpt from WBUR's daily morning newsletter, WBUR Today. Each weekday, you'll get in your inbox the top five local and national news stories of the day, recommended reads and a story to make you smile. All you need to do is sign up here. 
---
Today is the last day of our fall fundraiser! If you value this newsletter when it hits your inbox – or the WBUR homepage – every morning, please consider making a donation of any amount. It helps us keep making more free and helpful newsletters like this, as well as all the independent journalism that fills them. And if you've already given, thanks so much for your support! Now, on to the news:
- Local hospitals say they expect to fire a number of employees for violating COVID vaccine mandates – but that number shouldn't result in cuts to patient services. Mass General Brigham told The Boston Globe that while about 4,000 workers have yet to comply with the mandate, even though the deadline is in a week, they expect to fire fewer than 1,000 people. Beth Isreal Lahey thinks a few hundred people could be fired. This seems to fit the trend that vaccine mandates are working in that even the most hesitant are getting vaccinated.
- A look at the numbers: The daily average of new COVID infections statewide is back to below 1,000 cases a day. It's nearly a 40% drop from a month ago. As Pfizer booster shots begin to roll out, hopefully that number continues to trend downward. State data shows more than 152,000 boosters have been administered statewide.
- Expanded mail-in voting and early voting are one step closer to becoming permanent options in Massachusetts. State senators approved the election reform bill yesterday, and now it's off to the House.
- A judge ruled yesterday that drug defendants whose cases have not yet been dismissed because of rampant misconduct at a Boston lab are not entitled to new trials. The only exception is if they can prove that evidence specific to their cases was tainted. This comes after tens of thousands of cases have already been thrown out because of the tampering. The ruling doesn't mean cases like this are over; hundreds of thousands could still challenge their convictions, they'll just have a higher burden of proof.
- An update from the St. Vincent Hospital nurses' strike: The union representing the nurses at the Worcester hospital says it will appeal the decision by state unemployment officials to end unemployment benefits for the nurses. The state said the benefits should have ended in early August and any nurses that kept collecting are required to pay them back. The strike has been ongoing since March.
- What's in the water around here? PFAS. The head of the EPA, Michael Regan, said his agency is working to contain the contamination of the chemicals found in drinking water here and all around the country. He started a council on PFAS in the spring, but he says he needs more resources to better address the problem. For instance, right now there are no federal caps. (Thinking, "What in the world are PFAS and should I be freaking out?!" We've got you covered.)
P.S.– Have you tried to get a COVID test in Massachusetts lately? Tell us about your experience finding a testing location and how long it took to get results. To share, please email us here. Thanks in advance!
The Rundown
Food sourcing experts stress that schools aren't in danger of running out of food. But it has become a lot harder to predict what they'll have in stock from week to week. Read more.
The department sought the preliminary injunction just days after it sued Texas over its new abortion law. Known as SB 8, the law bans almost all abortions in the state after about six weeks of pregnancy, even in cases of rape, sexual abuse and incest. Read more.
"You know, we as African-Americans find it offensive when you think about it in the full context. Henry Ford's family gets to define his legacy and gets to get benefit from his legacy, what he gave to the world with the automobile ... But this Black woman, Henrietta Lacks, her family doesn't get to benefit from her legacy, even though people are making billions and billions of dollars from what she gave the world." Read more.
A new study estimates more than 140,000 children in the U.S. have lost a parent or a grandparent caregiver to COVID-19. The majority of these children are racial and ethnic minorities. Read more.
But Democrats say they remain unwilling to accept a related demand to use McConnell's preferred procedure to pass a longer suspension of the borrowing cap. Read more.
---
A daily newsletter isn't your thing? We have weekly options on a variety of topics. Check out all WBUR newsletters here.
This newsletter includes reporting by the WBUR newscast team.