State expands testing, financial aid for child care providers amid omicron surge
The Massachusetts Department of Early Education and Care announced plans Monday to expand COVID testing in January for child care providers and parents.
Plans included distributing free weekly rapid antigen tests to licensed centers. Staff and children over age 3 qualify for the free tests while supplies last. EEC asked providers to sign up through the nonprofit Neighborhood Villages.
The EEC said it also plans to increase drive-through PCR testing. There are currently eight child care testing sites across the state that provide free tests to providers and staff, parents and enrolled children. The EEC did not specify how many additional sites would open.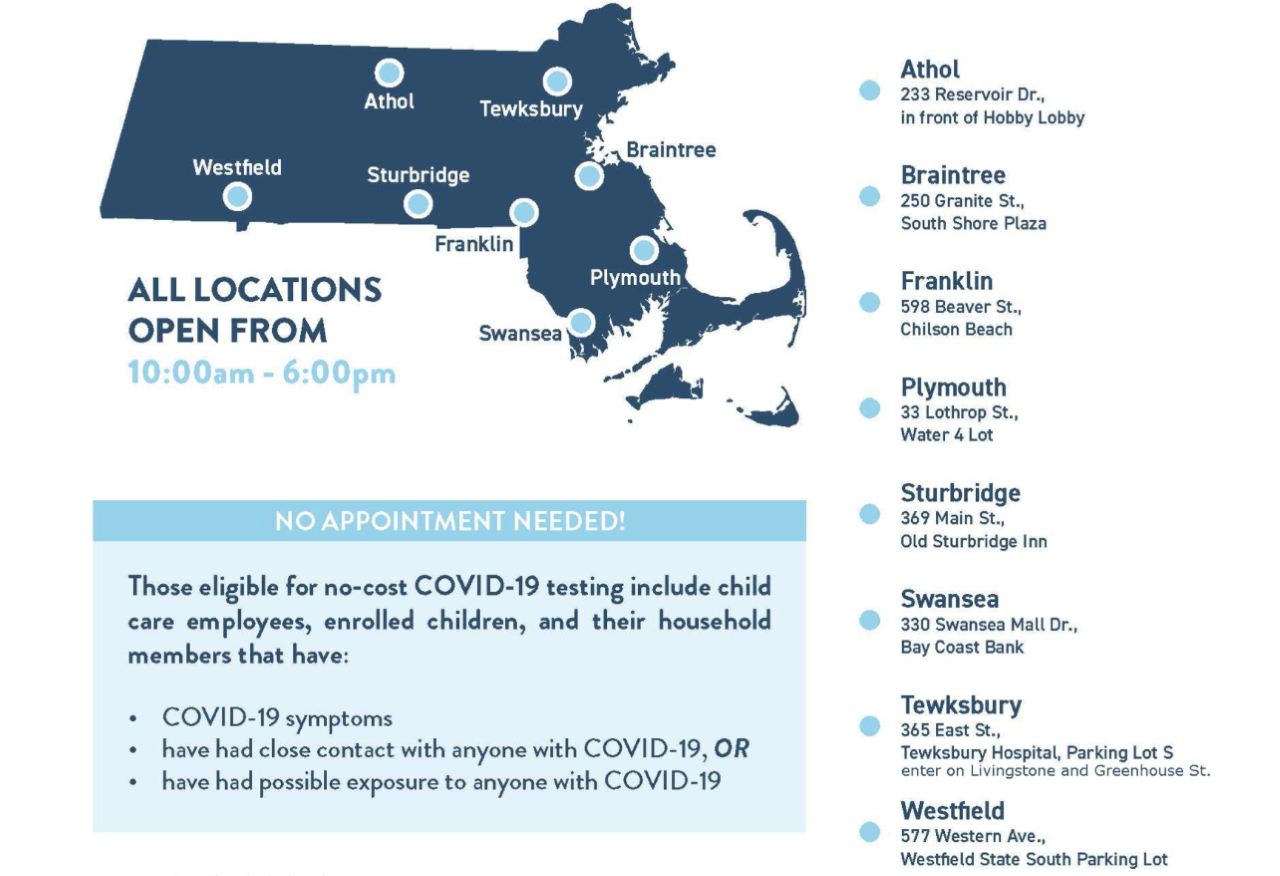 "Many of the testing sites throughout Massachusetts are full or burnt out," Jynai McDonald, the family child care coordinator at SEIU Local 509, said.
McDonald said she felt relief at the EEC's announcement, which puts day cares more in line with the regular, weekly testing happening at K-12 schools.
"Providers are able to test the children there if there's suspected exposure, and then it provides an additional layer of security," she said.
Many day cares saw enrollments plummet during the pandemic. For smaller family providers, who can enroll up to 10 children, any drop in enrollment often had dire financial consequences.
Even as enrollments recover, the industry still faces a significant staffing shortage. As of October 2021, Massachusetts recovered 83% of its pre-pandemic child care jobs, according to data from UC Berkeley.
In December, the EEC announced an extension to a six-month grant intended to help child care providers make up for lost income. State officials allocated $450 million of federal aid dollars for child care through June 2022. It included a 4% rate increase to providers who serve subsidized families.
"With this critical support to address the workforce shortage, we remain committed to providing the necessary resources to ensure that stable, high-quality care is available for families as they navigate an evolving work environment," Gov. Charlie Baker said in a statement.
There are efforts to make financial aid to child care providers permanent, mainly through the so-called "Common Start Bill." If passed, the bill would increase availability of early education programs, boost wages for early childhood educators, and restrict the amount parents would have to pay out of pocket to no more than 7% of total household income.