Arctic air brings extreme cold temps, subzero wind chill to region
Resume
Dry air from the barren reaches of the north will be here for just about 24 hours, but will certainly make an impression for those of us that need to be outside for any extended amount of time.
You may think of air as all the same, but Arctic air is heavy and dense and oozes in from the north like cold molasses, covering the lowest layer of the atmosphere with tightly packed molecules, void of much moisture and putting everything it touches into a deep freeze.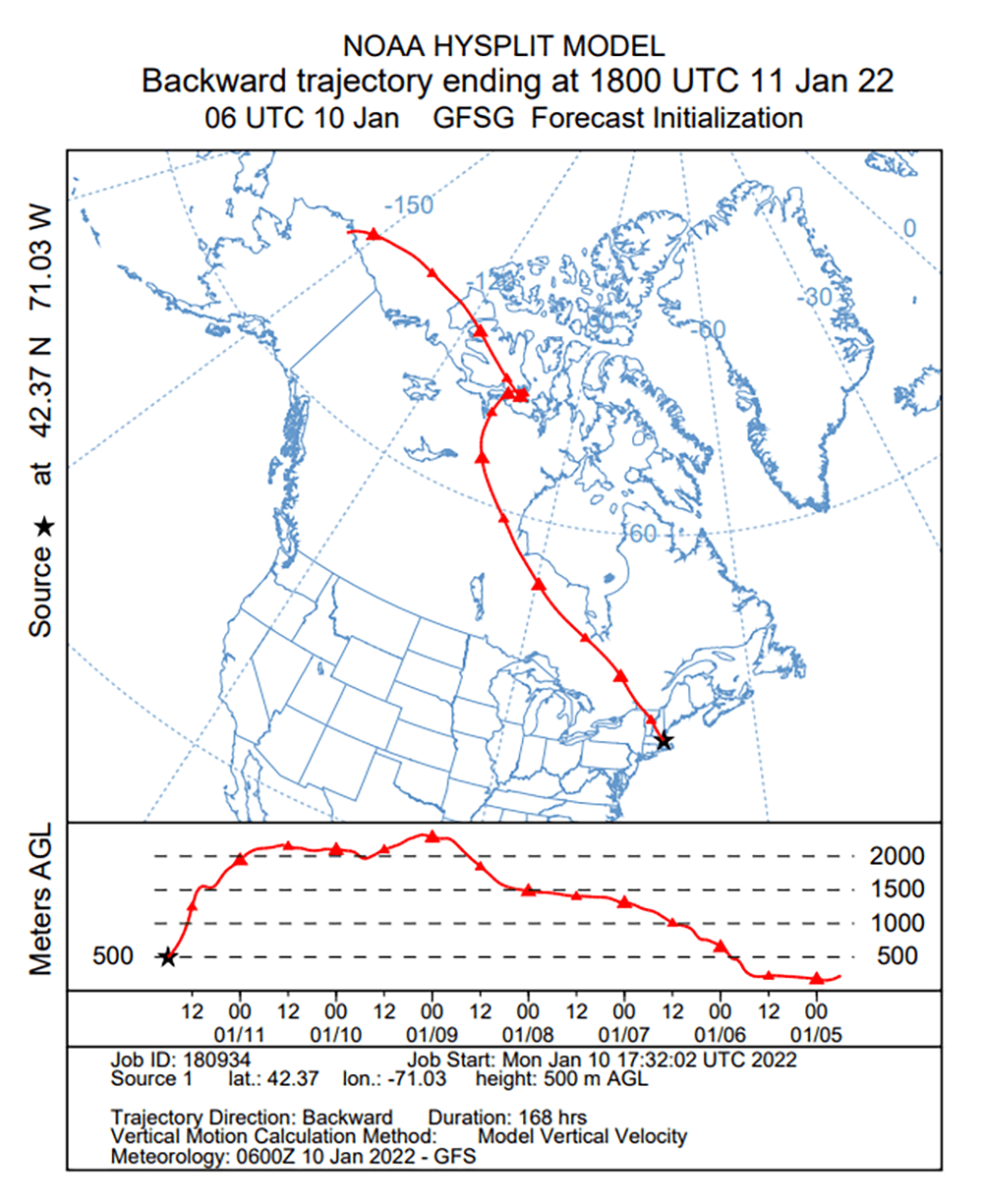 The high temperature for today was reached several hours ago at midnight, and it's been falling ever since. You can expect daytime highs between 8 or 9 degrees north and west of Boston, around 10 to 12 in the city and approaching 20 as you get to the south coast.
This is definitely one of the colder days we can experience in southern New England and at the end of the winter, it could even be our coldest. However, the record low for today is -4. We won't come close.
When you factor in the wind, though, it will feel below 0 this morning — perhaps even 15 below at times in the Worcester Hills. This is cold enough for the National Weather Service to have issued a wind chill advisory for those areas.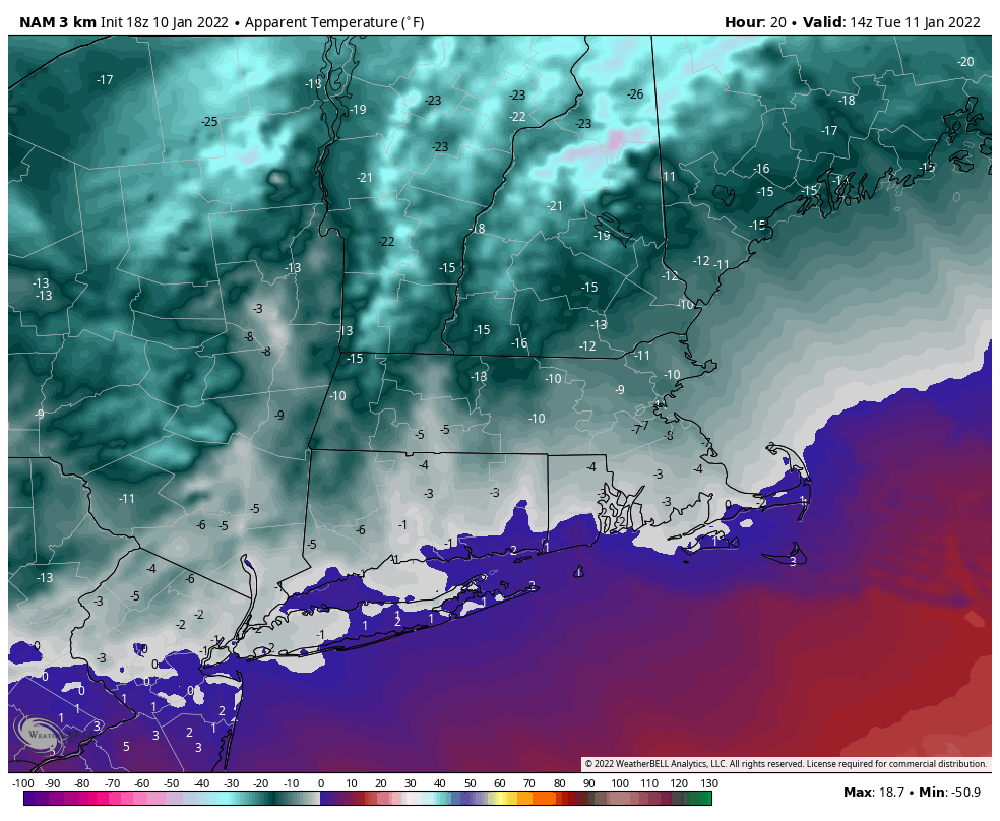 With light winds and clear skies overnight Tuesday, temperatures will fall again to the single digits. But by morning, milder air will already be streaming northward and after sunrise, temperatures will rebound back toward and eventually above the freezing mark. This will feel like a completely different air mass than the day before.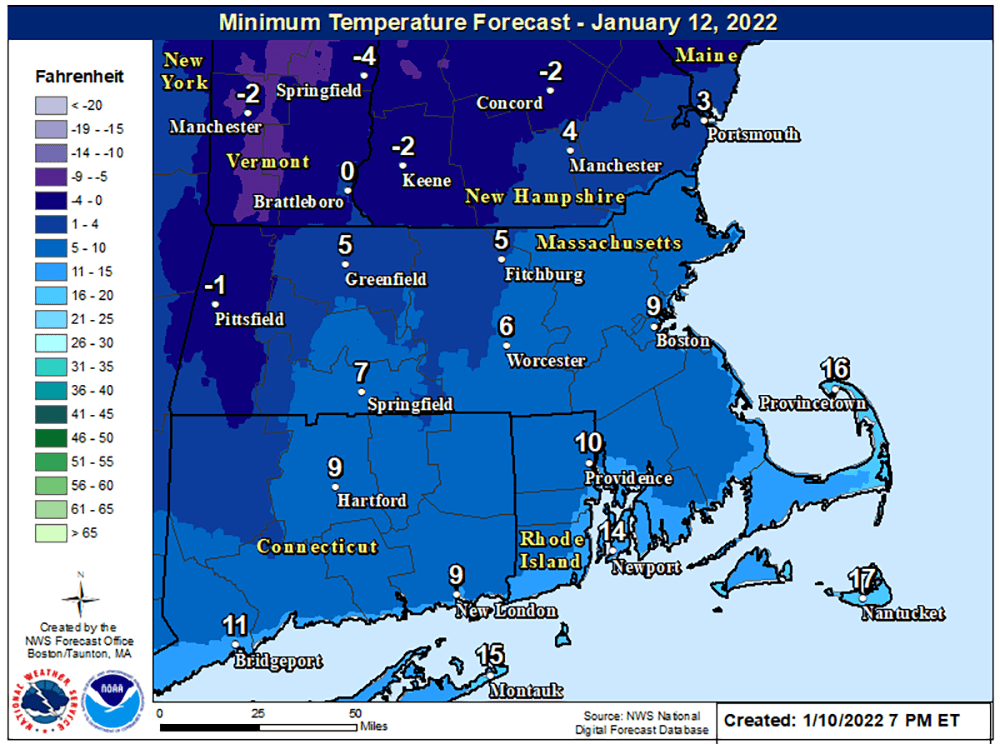 It remains dry and seasonably cold for the end of the week; although Saturday sees a reinforcing shot of below-average temperatures.
We will have to watch for potential storms over the weekend. The atmosphere is going to be in a state of flux, and whether or not we could see a snowstorm remains in question.