Public utilities chief defends agency's oversight of T safety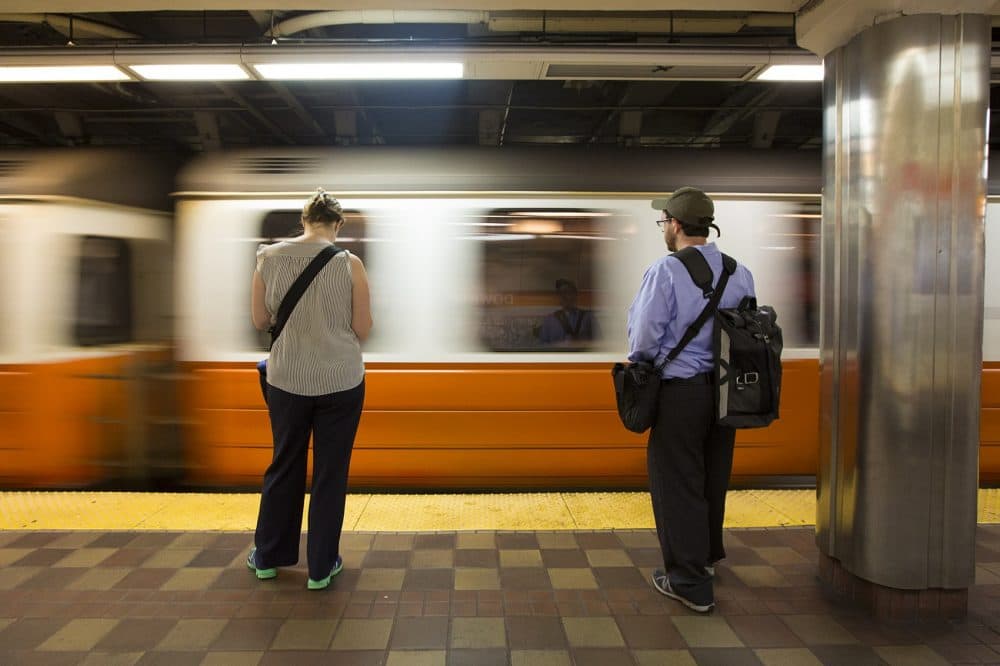 The head of the state agency that oversees MBTA safety matters took questions from legislators on Beacon Hill Wednesday, after a federal report found the Department of Public Utilities failed to use its authority to address major issues facing the beleaguered transit system.
State Sen. John Keenan, vice chairman of the Legislature's joint transportation committee, told DPU Chair Matthew Nelson that Keenan feels a strong "sense of urgency" regarding the T.
"Safety doesn't happen overnight, but you know what? ... People die in an instant on our MBTA, and we have to recognize that," Keenan said.
The committee called on Nelson to answer why the DPU failed to catch safety lapses before they resulted in major accidents.
Nelson pointed to an understaffed agency and difficulty finding qualified inspectors. But he warned that the addition of a few safety inspectors likely wouldn't be enough to prevent the kinds of accidents that have plagued the T in recent months.
At times during the hearing, Nelson deflected some of the heat back onto the T.
"The T itself is still the primary defender of what happens on its system," he said. "It has the conductors that need to be properly trained. It has a large safety department that oversees ... what happens on a day-to-day basis."
The joint committee also heard testimony from machinist Jeb Mastandrea, head of the union that represents machinists at the T, who told lawmakers that staffing levels have plummeted in recent years.
"Nine bus garages, seven train facilities — we have 11 employees," he said. "I find it very challenging in the fact that we don't have time to even do preventive maintenance, because we spend our days just putting out fires."
After the meeting, Mastandrea said instead of carrying out routine maintenance to make sure machinery is in good working order, his work consists of constantly fixing existing problems.
He also told WBUR staffing is at a fraction of what it was several years ago. And he's glad there's more attention being paid to the issue.
Transit officials say they're hiring for positions across the T, but the agency is no exception to the staffing shortages plaguing so many sectors.
The T's woes have drawn fresh criticism of the DPU, which also oversees a host of industries and infrastructure. There have been several calls for T oversight to move to a different agency.
Nelson said federal scrutiny has prompted the DPU to further its oversight of the T.
"DPU has already expanded its field work and is working to increase its resources to conduct even more field work and additional auditing of the MBTA," he said.
Among other staffing posts, the department is hiring an assistant director position responsible for ensuring rail transit safety.
A separate legislative committee is also seeking answers from the DPU. Officials are slated to testify again on Beacon Hill early next month.