Report: The proposed Peabody power plant will exacerbate existing health inequalities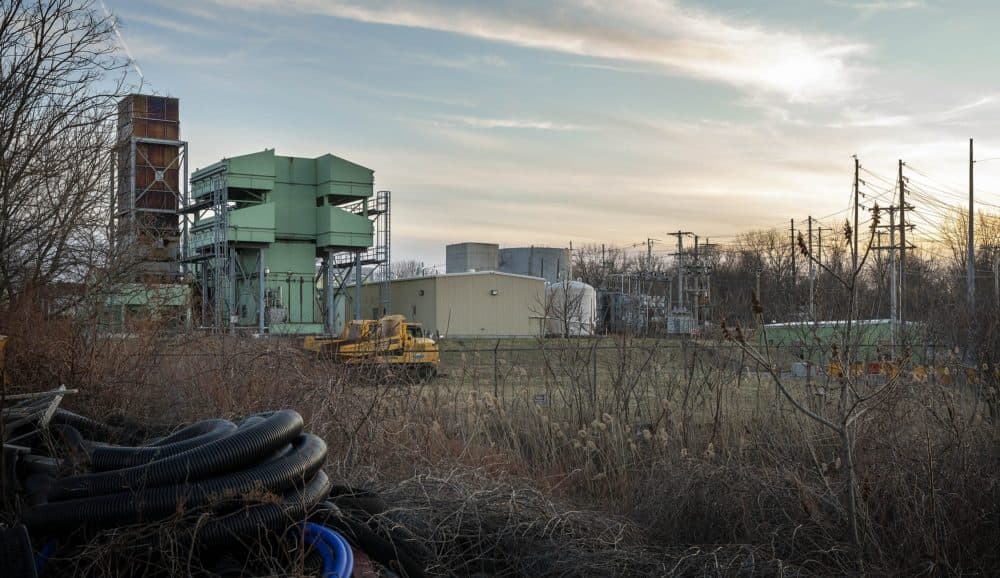 One of the most controversial fossil fuel energy projects in Massachusetts is slated to be built in an area where residents already experience higher rates of cancer, chronic kidney disease, chronic obstructive pulmonary disease, coronary heart disease and stroke. That's according to a new report from the Massachusetts Climate Action Network.
MCAN commissioned a study to look at federal census and health data about the communities within a 1.25 mile radius of the so-called Peabody peaker plant — a proposed natural gas and diesel-fired power plant in Peabody that will operate up to 1,250 hours per year when electricity demand spikes. And what it found is that building this plant will exacerbate existing health and environmental justice disparities.
"The communities near the peaker plant are designated as environmental justice communities on the basis of race and income level [by the state], they have a higher percentage of elderly residents and very young children, and they are already dealing with a number of other polluting facilities," says Logan Malik, interim executive director of MCAN.
"When you factor all of this in, I see no way that anyone could come to the conclusion that moving forward with this project is the right thing to do."
Susan Smoller, who lives near the proposed plant and co-founded the community group Breathe Clean North Shore agrees.
"At the very least, the state should step in to require further assessment and prevent this new facility from causing further harm and exacerbating these existing health outcomes," she wrote in a press release.
The proposed 55-megawatt project, which is currently under construction and slated to come online sometime next year, is located in and around eight state designated Environmental Justice neighborhoods. The study found it's also within a few miles of two hospitals, four schools, and four long-term care facilities, as well as 19 miles of major roadways and 13 facilities regulated by [the Massachusetts Department of Environmental Protection.]"
Philip Landrigan, a prominent epidemiologist at Boston College who was not associated with the study, says its methodology and conclusions "are sound."
"In my professional opinion, it is both unnecessary and unjust to build this peaker plant in Peabody," he adds. Unnecessary because of renewable energy alternatives, and "unjust because, as the report notes, Peabody is a disadvantaged community that already has elevated levels of air pollution and suffers excessively high rates of air-pollution related disease and premature death."
Despite being located in an environmental justice neighborhood, the relatively small size of the project meant that the state did not require a full environmental or health impact review. But the project will emit as much as 51,000 tons of the carbon dioxide and other harmful pollutants through its 90-foot smoke stack every year.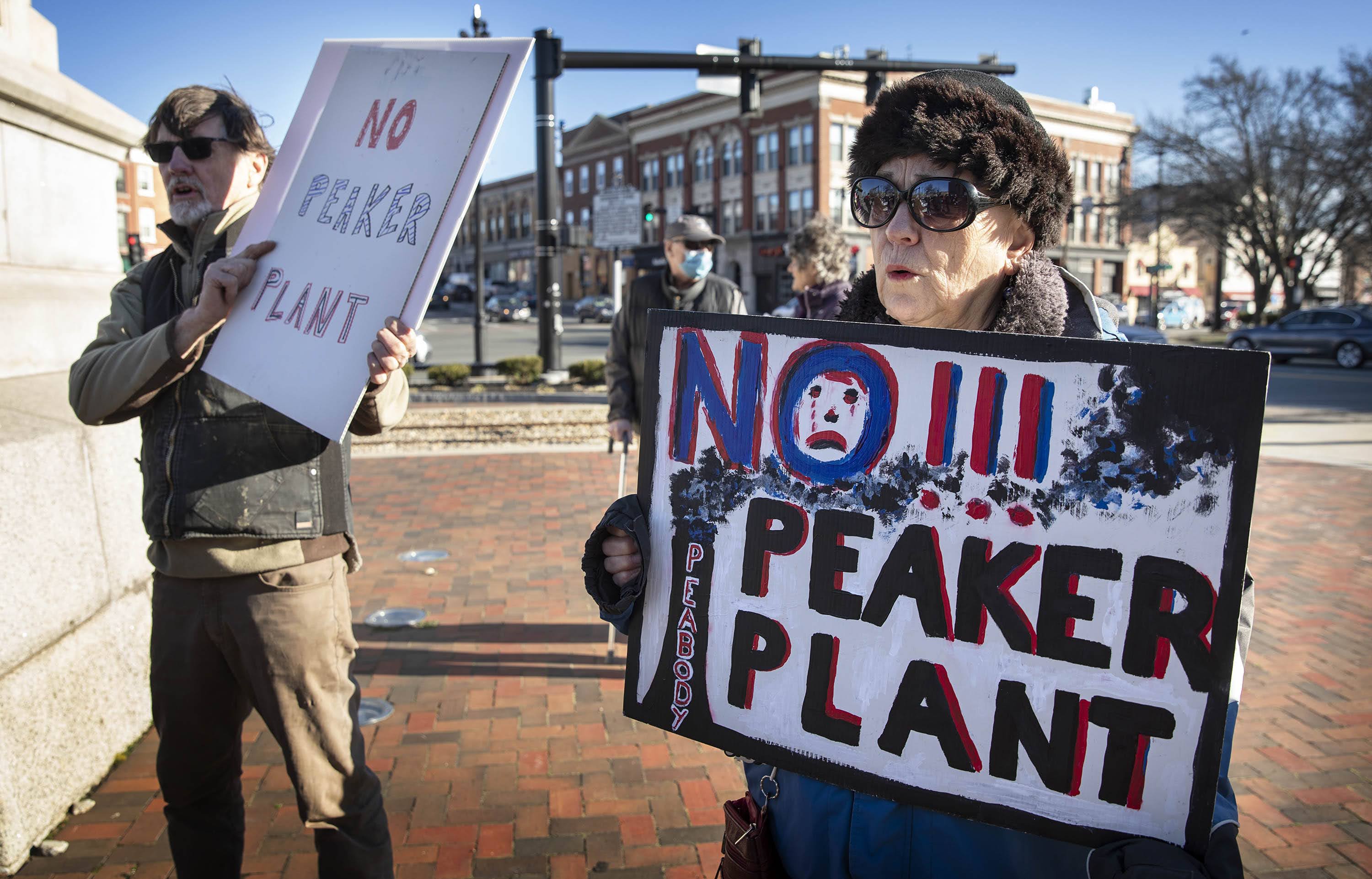 As noted in a letter written by the Peabody Board of Health to Gov. Charlie Baker last year, it is a well-documented fact that people living near fossil fuel power plants have worse health outcomes.
"Emissions such as sulfur dioxide, nitrogen dioxide, carbon monoxide, and other hazardous pollutants can contribute to cancer risk, birth defects, and harm to the nervous system and brain," the board writes. And "emissions of particulates increase risk of heart disease, lung cancer, COPD, and asthma," the board wrote.
The group behind the project, the Massachusetts Municipal Wholesale Electric Company — better known as MMWEC (pronounced EM-wick) — has said in the past that it's following all state environmental guidelines, and that the plant is necessary to keep the lights on for municipal customers in 14 cities and towns. MMWEC did not respond to a request for comment about the MCAN report.
The Peabody peaker plant was first proposed in 2015, but many in the community say they only learned about it in 2021. Since then, it's been the subject of great local and statewide opposition. Several prominent environmental groups and politicians have called for the project to be stopped, and two towns that originally signed up to buy its power have since withdrawn their contracts.
Brita Lundberg with Greater Boston Physicians for Social Responsibility says that given the findings in the MCAN analysis, it would be a "huge mistake" to go forward with building this project. She says it reminds her of a study her group did in 2019 about the health of the community living near another controversial energy project: The Weymouth Natural Gas Compressor Station.
"The conclusions of the two studies are remarkably similar: these expansions of natural gas infrastructure are being carried out in the midst of environmental justice communities who already live in the shadow of excess air, water and soil pollution that is having measurable negative health impacts," she writes in an email.
"I just saw a 71-year-old patient dying of end-stage COPD who lives not far from the proposed peaker in Peabody," she adds. And while "it is difficult to 'connect the dots' with certainty in any individual case," this is the sort of health outcome we can expect to see more of should a project like the Peabody peaker plant move forward.