New $50 million grant program will help 'decarbonize' low-income housing in Mass.
There are more than 2.6 million homes in Massachusetts. A lot of them are old and leaky, and use fossil fuels for heating and cooking — in fact, about 30% of the state's carbon emissions come from buildings. If Massachusetts is going to meet its legally binding climate goals, the building sector will need a massive overhaul.
To help jumpstart the process of "decarbonizing," or dramatically reducing emissions, the Healey administration announced on Thursday a new $50 million grant program to fund retrofits in low- and moderate-income housing. The money will be administered by the Department of Energy Resources and can be used for things like swapping fossil heating systems for air or ground-source heat pumps, upgrading electrical panels, replacing old windows, adding insulation and installing rooftop solar panels.
"Wherever I go across the Commonwealth, I hear about the high cost of energy and housing," Gov. Maura Healey said in a statement. "We're taking these intertwined crises head-on with this new grant program. Massachusetts residents who need help the most will be able to benefit first from healthy, affordable electric heating, cooling, hot water, and energy efficiency."
The state hopes to achieve multiple goals with its new grant program. It aims to reduce carbon emissions from buildings and boost public health by improving indoor air quality. It seeks to maintain the affordability of existing affordable housing. And it wants to make sure those who have been most impacted by fossil fuels and other pollution, or who can least afford to do this work on their own, are not left behind.
"By retrofitting homes first in low-income communities, we'll deliver healthier air and lower utility bills to the people who need that the most," said Rebecca Tepper, Secretary of Energy and Environmental Affairs. "This grant program at its core is about environmental justice— righting past wrongs and building a healthier, more equitable future."
As anyone who has ever tried to do a renovation project in their home or apartment knows, this work is expensive — retrofitting a single-family home or apartment can easily cost more than $30,000.
Current state and federal programs that help pay for retrofits usually use rebates that require paying in full up front, which don't necessarily help lower and moderate income residents, said Kerry Bowie, president and executive director of Browning the Green Space, a nonprofit devoted to creating diversity, equity and inclusion in the clean energy space.
"Most Black or brown people in our environmental justice communities — our most vulnerable communities — they're not sitting on wads of cash where they can go, 'oh, yeah, we can cover that [initial investment].' And so they're they're missing out."
What's more, he said, a lot of lower and moderate income residents rent their homes, which means they need their landlords to pay for a retrofit. And landlords don't always have much incentive to do this work, even if it results in lower utility costs and healthier living spaces for their tenants. By making a big pot of money available, Bowie hopes more building owners are swayed to decarbonize.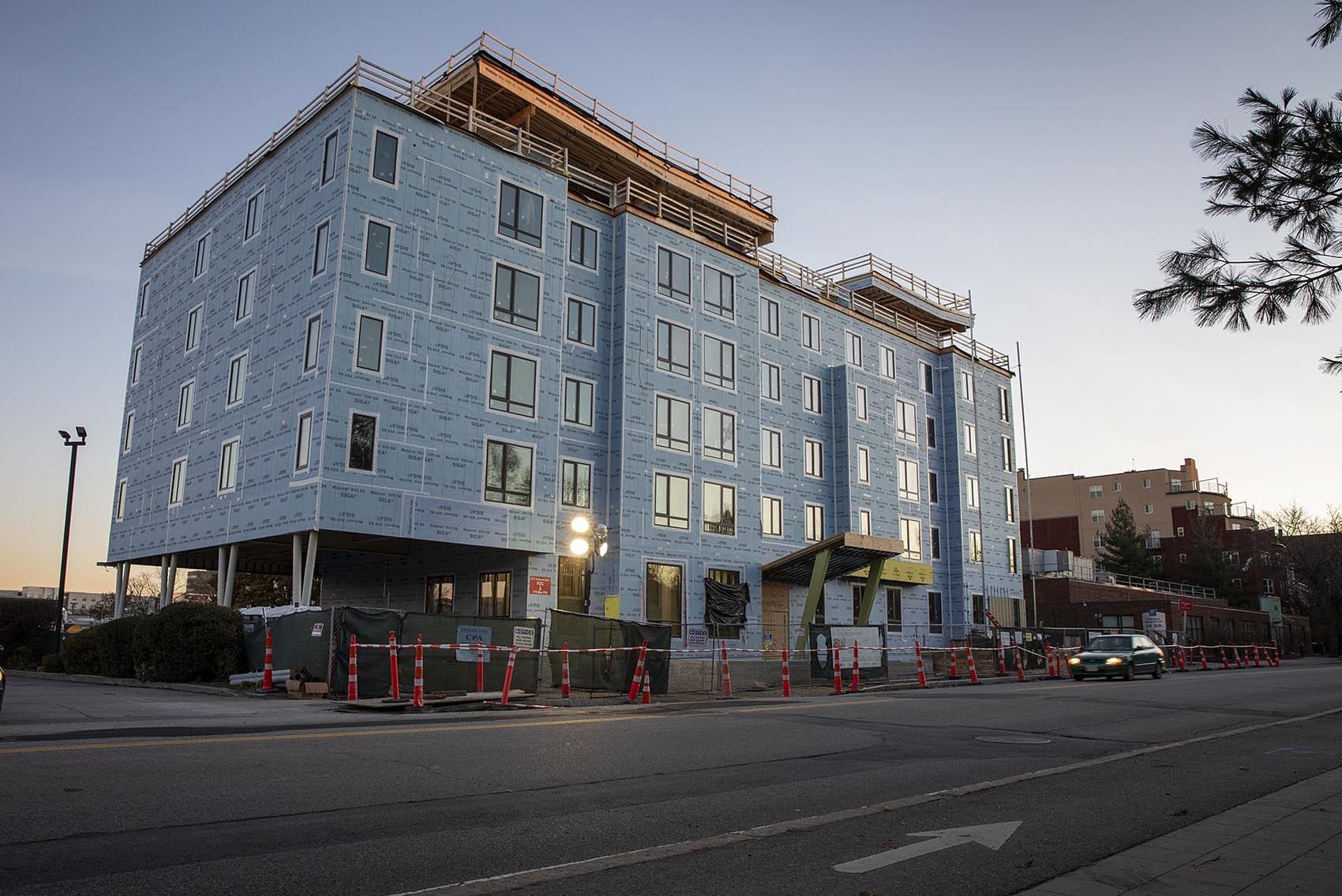 According to a report release late last year, Massachusetts needs to decarbonize 500,000 homes by 2030. Achieving this will requiring retrofitting 20,00-25,000 homes per year until 2025, and then scaling up to 80,000 homes per year by 2030.
Realistically, $50 million could only achieve a fraction of what's needed. But Pat Stanton, executive director of the environmental nonprofit E4TheFuture, said every bit helps.
"There's never going to be enough [money]," she said. But "I tend to be a half glass half full person and say, 'Let's get going. Let's get some successes."
The initial investment in to so-called Low- and Moderate-Income Housing Decarbonization Grant Program is funded by the Department of Energy Resources ($25 million), the Department of Environmental Protection ($18.5 million) and some of the state's remaining federal American Rescue Plan Act money ($6.5 million).
Individual building owners, non-profits, municipalities, or other public entities can apply for money beginning on June 1. The grants will be awarded on a rolling basis, and money could be doled out as soon as August.
Earlier this year, lawmakers filed legislation to create a similar grant program known as the Zero Carbon Renovation Fund. Their idea is to use $300 million of remaining federal COVID-relief funds to help retrofit public and affordable housing units, schools and other municipal buildings.