3 people sue cardinal, bishops, over alleged sex abuse by Arlington Catholic High ex-principal
Three people who claim they were sexually assaulted by a former vice principal at Arlington Catholic High School have filed a civil lawsuit against Cardinal Seán Patrick O'Malley, leader of the Archdiocese of Boston.
The lawsuit alleges that Stephen Biagioni abused the plaintiffs, known as John Doe I, II and III, between 2011 and 2016. The former students were between the ages of 15 and 17 at the time, attorney Mitchell Garabedian told reporters Monday.
The civil suit names O'Malley and two of his top lieutenants — Bishop Robert Deeley, currently head of the Diocese of Portland, Maine, as well as Bishop Peter Uglietto, an auxiliary bishop of the Archdiocese of Boston. The three allegedly "knew, or were negligent in not knowing" that Biagioni, who is not a priest or church leader, posed a danger to children at the high school, the suit claims.
"Once again, we have to look at the secret files to see what Cardinal O'Malley has for information concerning Stephen Biagioni and concerning what his supervisors knew," Garabedian said.
"It's time for Bishop O'Malley to reveal what he has substantively in those secret files concerning the sexual abuse ... of three innocent children."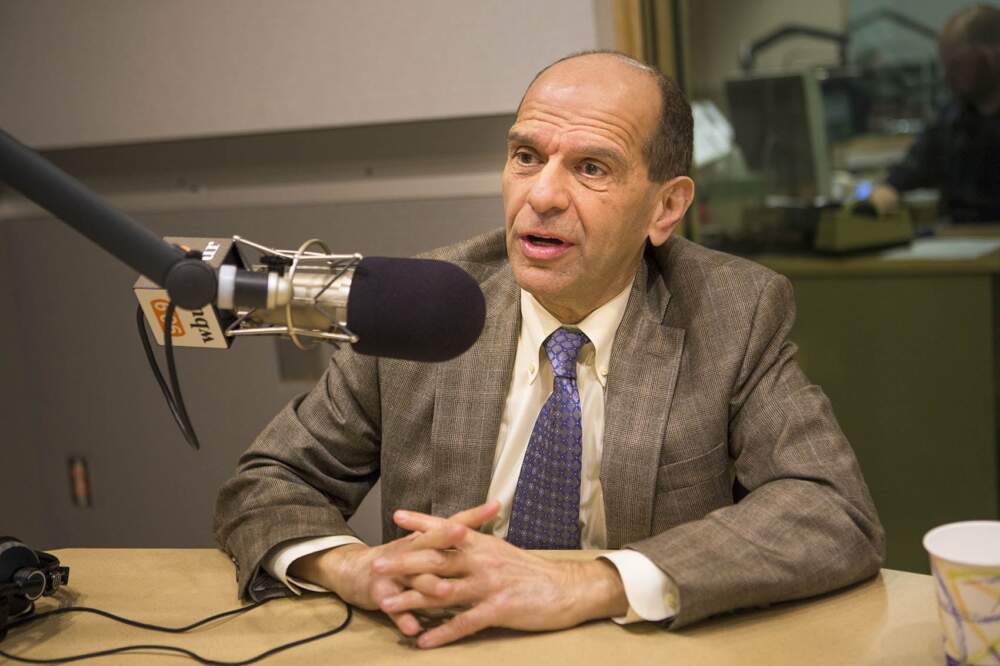 The archdiocese said it does not comment on pending litigation. But its spokesman, Terry Donilon, in a statement said church officials understand certain allegations in the suit were brought to the attention of Arlington Catholic High School in 2016, and were reported to law enforcement and child welfare authorities.
Biagioni, who was later promoted to principal, "was subsequently removed from his position," Donilon said, and staff from the high school and the archdiocese "cooperated fully with the investigating authorities."
According to news reports, Biagioni was placed on administrative leave in 2016, pending the outcome of the investigation after a complaint from a Medford resident "related to events that may have happened during a Sunday detention at the school."
Defendants Deeley and Uglietto each hold the title of vicar general, second in command to the cardinal.
Last August, another person represented by Garabedian filed suit accusing Biagioni of repeatedly sexually abusing him as a teen during detentions at Arlington Catholic High School between around 1999 until 2001.
Biagioni is not a named defendant in either lawsuit. Garabedian said Biagioni's alleged acts are being investigated by the Middlesex district attorney's office. Biagioni could not immediately be reached for comment.
The alleged victims in the new lawsuit are not named in the suit, and Garabedian said they did not wish to comment. The suit calls for a jury to determine whether and what damages may be owed to the plaintiffs, in addition to covering their legal fees.
Garabedian noted that O'Malley is the president of the Pontifical Commission for the Protection of Minors. "Cardinal O'Malley has failed woefully in protecting children within the Archdiocese of Boston, never mind worldwide," he said.
Over roughly 20 years, Garabedian has represented dozens of victims in sexual abuse lawsuits against priests within the Archdiocese of Boston.
This article was originally published on May 22, 2023.