Fire in multifamily Mattapan home sends 3 residents, 2 firefighters to hospital
A fire ripped through a multifamily home in Mattapan, sending five to the hospital and displacing more than two dozen residents, officials said.
The blaze in the three-story building was reported just after 7 p.m. Sunday, the Boston Fire Department posted on social media.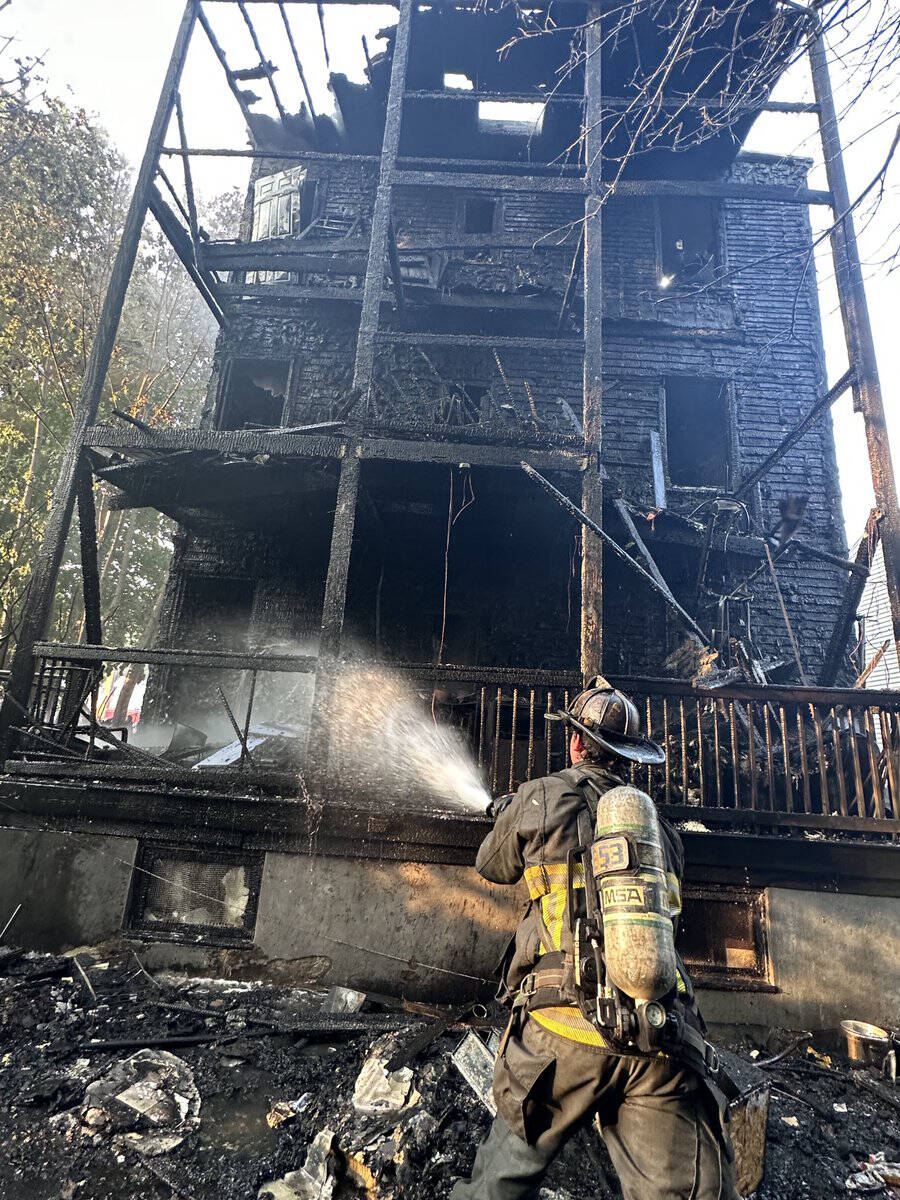 Crews arrived on the scene to find the rear of the home engulfed in flames and thick black smoke blanketing the neighborhood. Firefighters mounted "an aggressive interior and exterior attack" to prevent the blaze from spreading to nearby buildings, the department said.
Most residents had made it out of the building when firefighters arrived, but three residents and two firefighters were taken to the hospital with minor injuries.
"It is a good thing that everybody got out because if this was like in the dead of night it could have been a lot worse," Deputy Fire Chief Brian Tully said.
The porches at the rear of the building collapsed and the fire left the home charred and melted the siding.
The cause remains under investigation.
The Red Cross helped the displaced residents find accommodations.