5 things to do this weekend, including a climate crisis art show and Jacques Ze Whipper
If you're looking for me this weekend, I'll be at The Brattle, which is showing a series of movies that influenced Greta Gerwig's "Barbie." "The Truman Show," "An American in Paris," "PlayTime," "Women on the Verge of a Nervous Breakdown" and "Josie and the Pussycats" are all movies enhanced by the experience of watching them in a crowded theater, and I'm looking forward to the arthouse weekend.
If that's not your thing, don't sweat! There are plenty of other options this weekend, including a workshop for a larger-than-life model, a look back at the women who shaped the way we view our night sky and a whip-toting former WBUR newsman.
Thursday, Aug. 31
Little Amal, the 12-foot puppet of a 10-year-old Syrian refugee, is making her way across America, and her journey starts in Boston next week. Her journey is a collaboration between hundreds of national and international partners. Ahead of next week's festivities, the American Repertory Theater has held summer workshops exploring the concept of welcoming and belonging. Attendees prepare decorations, signs, gifts and even choreography for dances to welcome Amal upon her arrival. The final workshop is Thursday afternoon. This is a perfect event for those with kids looking for an after-school activity and a way to get children even more excited about meeting Little Amal in person — or maybe in puppet is more accurate — next week.
---
Thursday, Aug. 31-Sunday, Oct. 22
Before "computers" referred to technological devices, the word had a different meaning: a person who makes calculations. The group of women who mapped our night sky had several names. They were called the Harvard computers and Pickering's Harem (referring to Edward Charles Pickering, the director of Harvard Observatory). Today, we'd call them astronomical researchers. This exhibit explores the history of this group of over 80 women and the significance of their work, mapping the sky using then-state-of-the-art technology. The exhibit is free and open to the public, but reserved timed entry is required. If you're like me, you'll also find the building around the exhibit fascinating: the rotunda and dome of the Great Refractor telescope at the Center for Astrophysics, a collaborative space of Harvard and the Smithsonian.
---
Friday, Sept. 1-Sunday, Sept. 17
What's in a name? The artist group behind this exhibit call themselves i3C, and it stands for "inspiring Change for the Climate Crisis." What started as a collaboration between five artists in Cambridge has grown to include over 20 artists across New England, New York and even Canada with various disciplines. This exhibit features colorful paintings, photos, sculptures and more. A central theme of "The Non-Human is Pushing Back" is human waste, and several works are made from materials that are commonly found in trash bins and landfills. An opening reception will be held on Friday from 6 p.m. to 8 p.m. at the Piano Craft Gallery. In the spirit of the artists' "call for the flow of waste to be interrupted," two of the exhibition's curators will host a mending workshop from 2 p.m. to 4 p.m. on Sunday, Sept. 10, where visitors are encouraged to bring an item of clothing or textile in need of a quick fix. Basic sewing materials will be provided.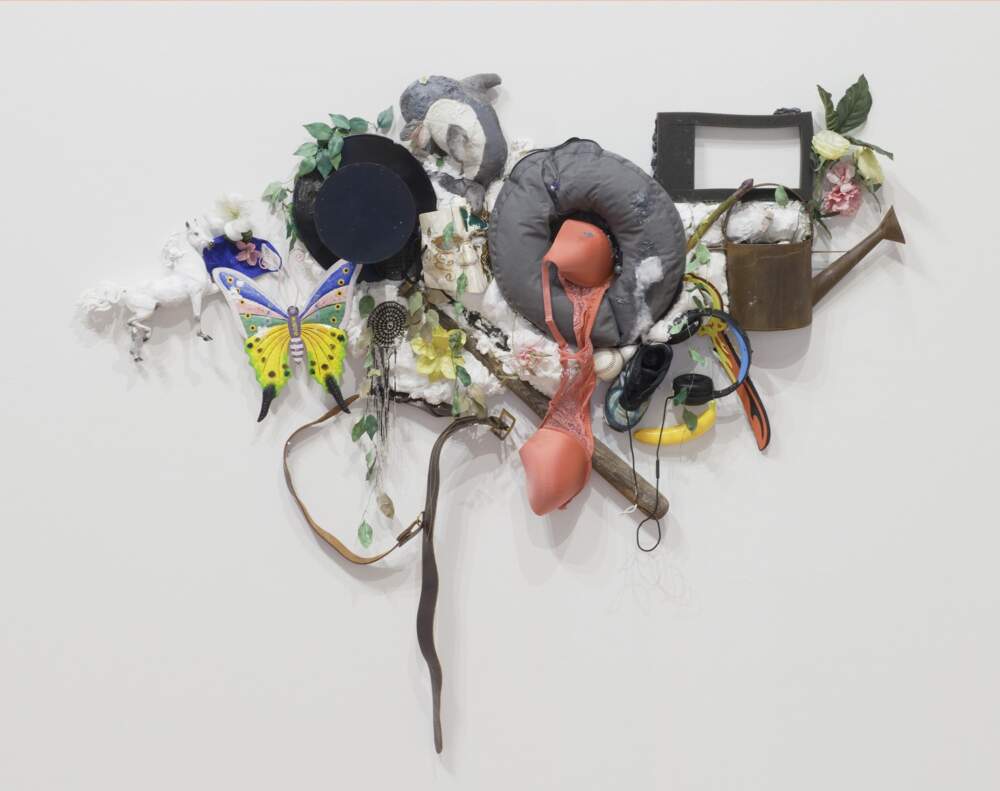 ---
Saturday, Sept. 2-Sunday, Oct. 22
Have you ever fantasized about your local midday radio host rhythmically working leather whips into a musical-comedy show? Well, you may not believe this, but dreams come true at King Richard's Faire. Now in its 42nd season, the annual event has become the go-to renaissance festival in New England. The festivities start this weekend and continue for eight weeks in Carver, MA. Adult tickets (ages 12 and up) start at $39, children's tickets (ages four to 11) start at $20 and children under three years of age enter for free. That ticket gets you admission to plenty of medieval-themed entertainment, including jousting, a human-chess game, a maypole dance and, of course, the strapping Jacques Ze Whipper, WBUR's multi-talented former midday host also known as Jack Lepiarz. If you haven't watched him perform, it doesn't take long to be won over by his humor and talent. (He even wowed on "America's Got Talent" last year.) He also holds a Guinness World Record for most bullwhip cracks in one minute. Don't be shy if you can't fit into last year's medieval garb; the festival has costumes to rent. Grab a turkey leg and a beer, and enjoy the odd experience that is the King Richard's Faire.
---
Friday Sept. 1-Sunday, Sept. 24
As much as the beach is a place for fun in the sun and sandcastles, there's an eerie nature to seaside towns. Long before "Jaws," the ocean has been an enduring setting for tellers of spooky tales. These briny stories offer snapshots into cultures from around the globe, and New England's stories certainly have their own character as well. Commissioned by Gloucester Stage and in its world premiere, "Tall Tales from Blackburn Tavern" is written by Massachusetts local John Minigan and delves into North Shore lore, including the Gloucester Sea Serpent and stories of ghost armies and witches. The production will use projection and puppetry to tell the stories based on Gloucester's oral history. The show is directed by Bryn Boice, who has displayed a talent for making tales accessible and exciting for modern audiences. Tickets start at $55, and tickets for students start at $15.
Correction: An earlier version of this article had the wrong date for the mending workshop at the Piano Craft Gallery. We regret the error.
This article was originally published on August 31, 2023.