Expect a dry and increasingly warm Labor Day weekend
A spectacular stretch of weather has arrived to New England and will stick around for an extended stay through the holiday weekend. Thanks to a sprawling area of high pressure over the region, we'll enjoy plenty of sunshine and dry conditions for the next several days.
Weekends with dry weather have been hard to come by this summer. Boston is now up to its second-wettest summer on record. Only the summer of 1955 has recorded more rainfall, so if you were born after that, then this is the wettest summer you've ever seen.
Only four of the 13 weekends in June, July and August have been totally dry in the city of Boston. So yes, it's been wet and yes, I'd say Mother Nature is finally delivering us some fantastic weather as we bid an unofficial goodbye to the season. Any and all outdoor activities and plans this weekend are good to go.
Friday's weather will be the "coolest" of the bunch: after a crisp start in the morning, temperatures will rise into the low to middle 70s during the afternoon.
With clear skies and a fairly light wind overnight, it'll be another good night to open up the windows and let the fresh air in.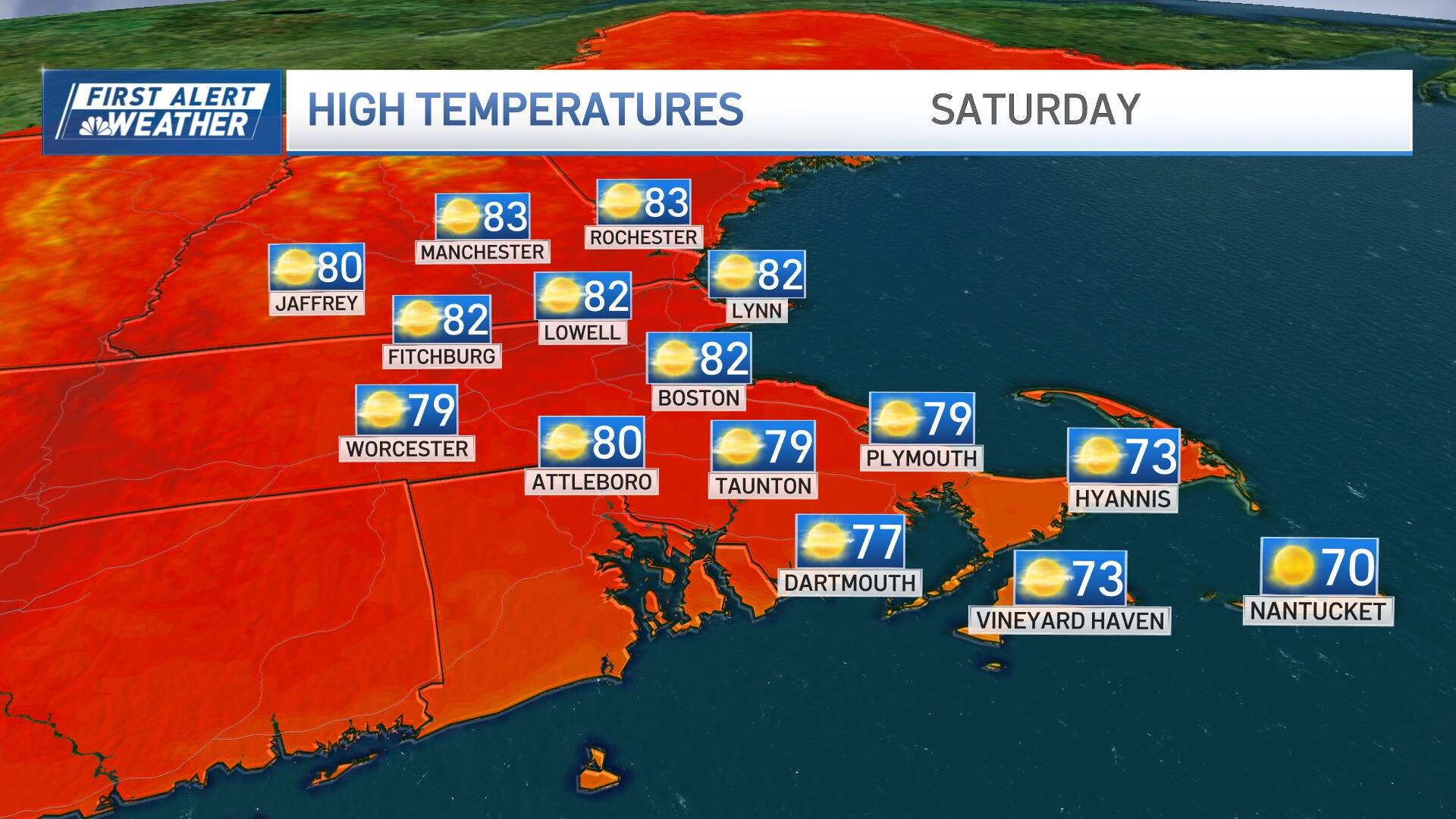 Saturday will start with sunshine and warm fairly quickly. Highs will reach about 80 degrees by the afternoon. Clouds will increase during the day, becoming thicker by the evening, yielding an isolated shower or sprinkle overnight Saturday. This marks the leading edge of increased humidity moving into the area.
You'll certainly feel the difference Sunday: it'll be sticky and warmer, with highs in the mid to upper 80s.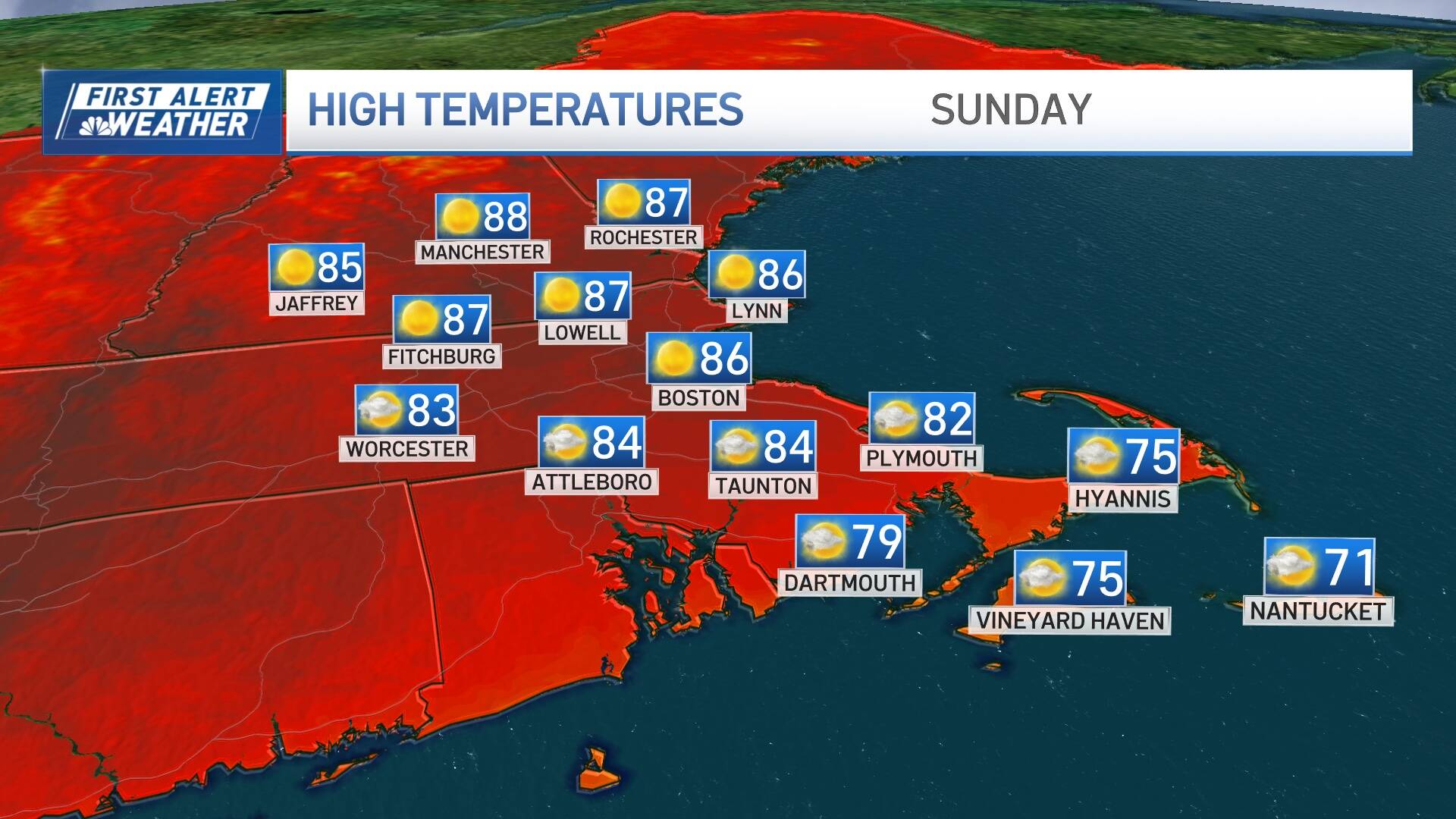 Labor Day itself will be hot and humid with highs likely eclipsing 90 degrees north and west of the city, and coming close to, but probably just shy at Logan Airport. Some relief will be found closer to Cape Cod, where highs will be in the 70s under a blend of sun and clouds.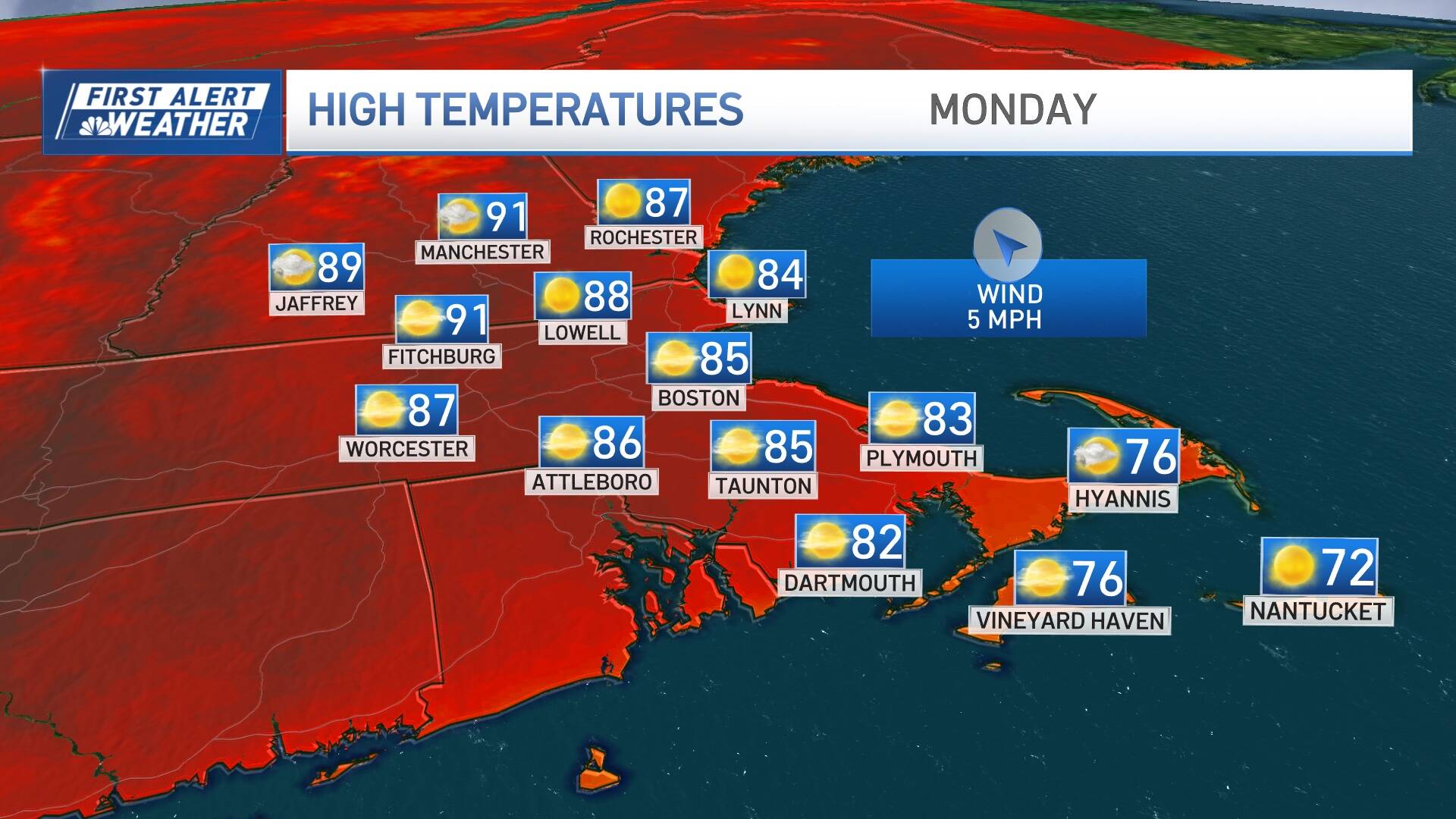 If you're beach bound, particularly Friday, be mindful of the lingering rip current risk. The National Seashore, south coast of Martha's Vineyard and Nantucket and the south coast of Rhode Island and Massachusetts still have a moderate to high risk thanks to some lingering swell and surf from a very distant but powerful Hurricane Franklin.