Maria Callas On The Move: A Diva Does D.C.
As one door closes, another opens. Last week, we shut down operations at our old Washington, D.C, headquarters; today, we walked into a brand-new building.
Making the move wasn't easy. In 14 years, I'd acquired an impressive amount of stuff, from LPs autographed by Placido Domingo and Tom Jones to books like The Essential Guide to Dutch Music. And did I really need three staple removers?
Still, there's one object — or should I say "person" — I've relied on throughout the years. It's my elegant and trusted officemate, Maria Callas, the famous opera star whom we at NPR Music have adopted as our official Diva-in-Residence.
She actually left the old building about a week ago, and was subsequently spotted gallivanting around Washington, D.C. With the help of fellow Callas chasers Anya Grundmann and Valeska Hilbig, we snapped these photos of La Divina in an assortment of locales that proved surprisingly diverse, given that she's merely a cardboard cut-out.
I'm happy to report that Callas has landed successfully in our new offices at 1111 North Capitol.
Photos: Diva On The Move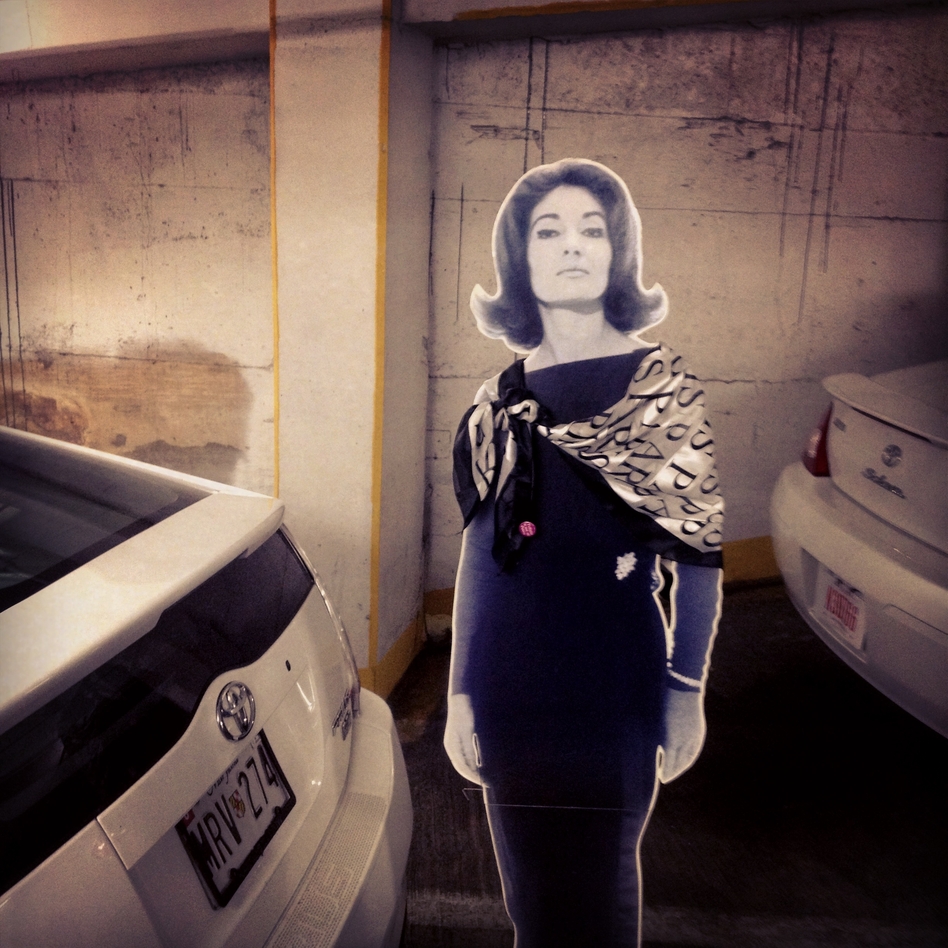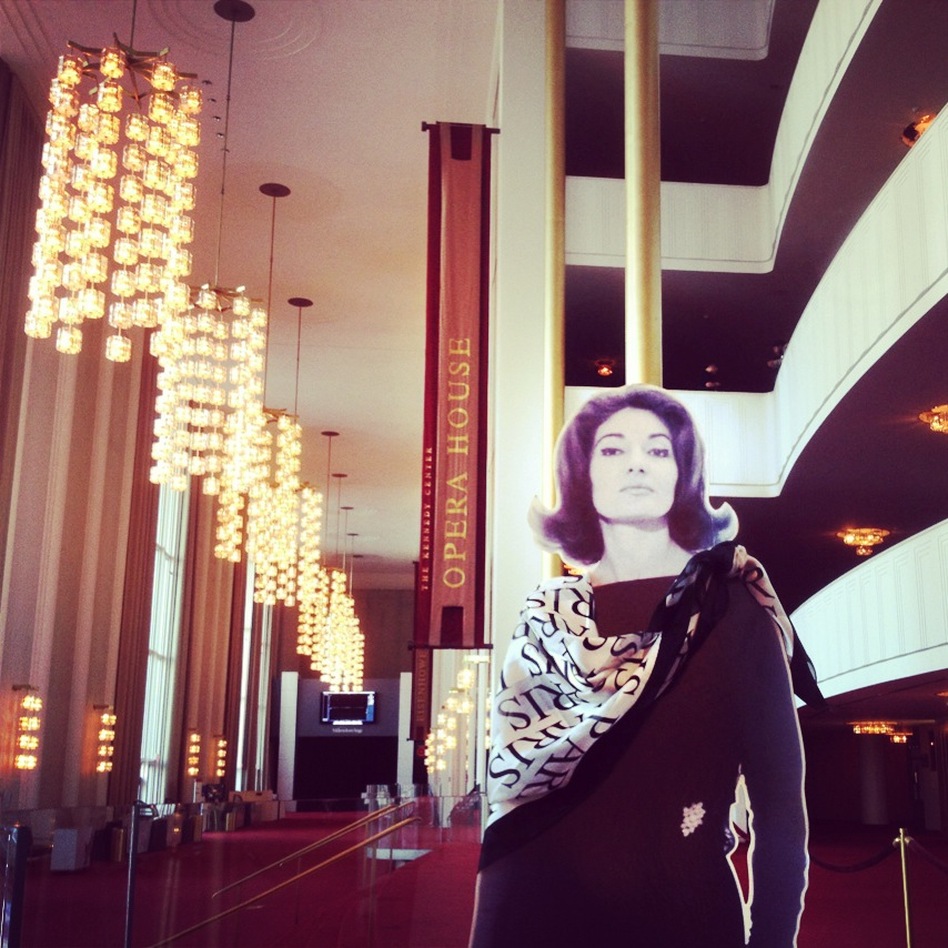 Copyright NPR 2020.