This article is more than 17 years old.
In "The Hard Way," subtitled Stories of Danger, Survival, and the Soul of Adventure, Mark Jenkins mentions that Queen Victoria once gave serious thought to making mountain climbing illegal. It seems that the Crown's citizens were falling off mountains or freezing to death on them in alarming numbers...a circumstance that did not amuse Her Majesty.
Read "The Hard Way," and you'll understand the Queen's concern. Jenkins climbs fearsome mountains, scales perpendicular rock faces, fords roaring rivers, and otherwise pursues a life of adventure, then writes about how these activities make him feel more true to the physical self than the rest of us are ever likely to feel.
Happily, he's a good writer, and he has a sense of humor. Sometimes he makes fun of himself. Otherwise some of "The Hard Way" would be a little tough to take. Like a lot of folks who embrace physical risk, Jenkins is inclined to regard folks who opt for less dangerous challenges as lesser beings: he has chosen "the hope of the unknown over the reality of the well trodden," as opposed to becoming ""flaccid, febrile, and feckless." If you can get past the implied insult (assuming you haven't spent much time in an ice cave on the side of a mountain while the wind tries to kill you) you can enjoy these adventures vicariously.
This program aired on August 17, 2002. The audio for this program is not available.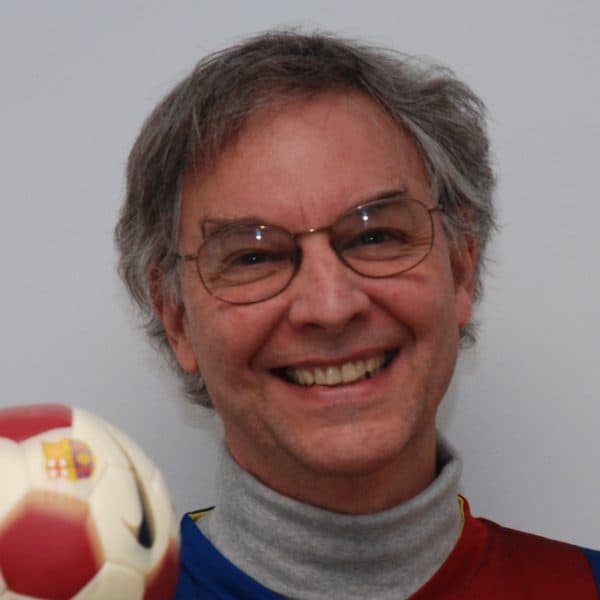 Bill Littlefield Host, Only A Game
Bill Littlefield was the host of Only A Game from 1993 until 2018.