This article is more than 16 years old.
In a new book entitled "The Punch," author John Feinstein makes a convincing case that the skull-busting blow in 1977 with which Kermit Washington, then of the Los Angeles Lakers, caught Rudy Tomjanovich, then of the Houston Rockets, changed the way players, the league, and even the public thinks about fighting in the NBA.
In a league that had been much given to fist fights, players suddenly came to understand the damage a very tall, very strong man can do with his fist; the league eventually decided to heavily penalize those who fought; fans eventually learned not to expect brawls.
Why hasn't the same thing happened with regard to the nightly battles in the National Hockey League?
Certainly it's not just a matter of damage. Kermit Washington came close to killing Rudy Tomjanovich, but a couple of years ago Marty McSorley could have killed Donald Brashear when he hit Brashear in the coconut with a hockey stick. It was only the most recent of many dangerous and bloody hockey battles. Yet most NHL teams still employ players who serve as instigators and brawlers, and lots of fans acknowledge that they're disappointed at hockey games where fighting doesn't figure.
The coverage of games and teams is part of the problem. Fights always show up in the television highlights, and more often than not if there's a photo accompanying the game story in a newspaper, it's a shot of two guys fighting rather than somebody scoring a goal. The message is that fighting is an intrinsic and exciting part of the package.
One argument runs that because hockey is characterized by fast action and guys banging into each other in pursuit of the puck, flaring tempers and fighting are inevitable. But basketball features bigger men crowded into a much smaller space within which stray, unpadded elbows fly.
Are basketball players just born better at controlling themselves? Obviously not. They have different expectations about the game they are playing, as do the people who watch them, write about them, and televise them. John Feinstein says that's in part because of the damage inflicted by a punch 25 years ago. Maybe he's right. Too bad the damage suffered by hockey players hasn't accomplished the same result. Wouldn't it be great if a similar change could settle over pro hockey without anybody else suffering a fractured skull or worse?
This program aired on November 16, 2002. The audio for this program is not available.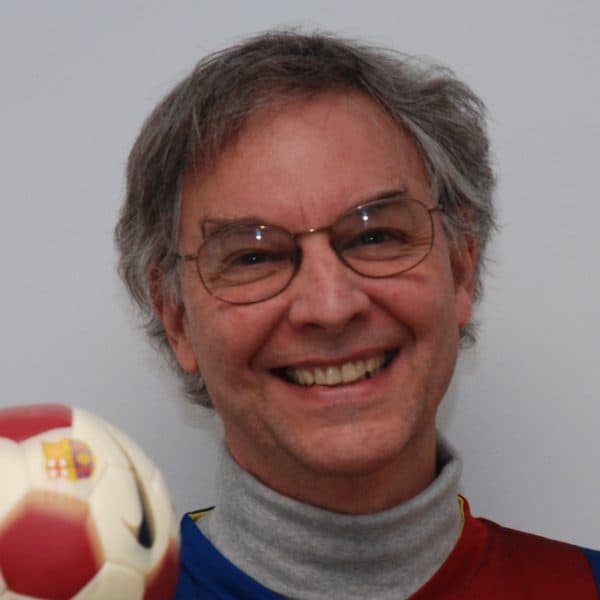 Bill Littlefield Host, Only A Game
Bill Littlefield was the host of Only A Game from 1993 until 2018.