This article is more than 16 years old.
I sing of William "Hootie" Johnson, standing brave and tall
Against the wind, against the tide, against all those who call
For "Hootie" and his golf club down in Georgia to wake up
And let some women come and tap the ball into the cup
As members. For right now, they can't. They aren't allowed to be
Among the elite golfers who can step up to the tee
Where Tiger's won three masters and say "I belong. Hot dog."
No matter if they hit one straight or shank one off a log.
But I digress, it's "Hootie" who's the subject of these rimes,
And this week "Hootie's" stand woke up the ancient New York Times,
Which called upon young Tiger Woods to make a stand and stay
Away from staid Augusta when the others go to play
The Masters. And said Tiger, "hey, I don't have voting rights."
So plainly "Hootie's" hooting don't keep Tiger up at nights.
And neither does it much dismay the cor'pret honchos who
Will not resign their memberships, as some would have them do...
Nor is that tact surprising or at all beyond the pale...
These guys are awfully busy these days staying out of jail;
In a land where cor'pret crime is rampant, rich guys need a place
To gather with the other weasels, weekends, face to face
And play some golf among the pines, a sort of white man's duty,
On green fields — thanks to Hootie — that are still scot free of bootie,
Except when it's invited by a member who's a male.
(I'll take this rime no further, lest I find myself in jail),
Except to say, does any chair in any line of work
Appear to be these days quite such a stubborn, stuffed-shirt jerk
As "Hooting Hootie" Johnson... from his name they'll never sever
Distinction as the reigning champ of "old boys' rights forever."
This program aired on November 23, 2002. The audio for this program is not available.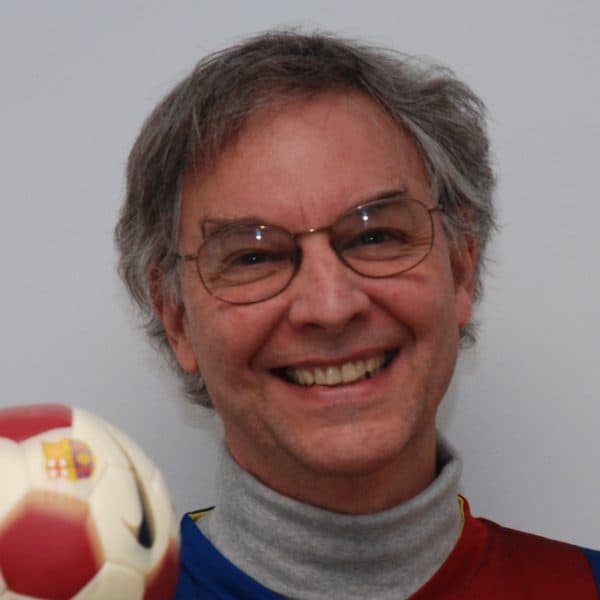 Bill Littlefield Host, Only A Game
Bill Littlefield was the host of Only A Game from 1993 until 2018.