This article is more than 16 years old.
I don't mean any harm to any club that's going well...
If you'd prefer to turn the volume down on this, hey, swell...
Come back when all the news is war, depression, falling stocks,
For I am talking bounty, pal, and teams that look like locks.
I know, I know, it's bad form to be psyched about our teams;
It might provoke a jinx to give full voice to goofy dreams...
But still, our Pats, defending champs, have rediscovered first...
Clear evidence the football bubble happ'ly hasn't burst.
The Celtics, thought to be the victims of a fire sale,
Are chasing Philadelphia along the inside rail
Of basketball's young season, and I've heard it lately said,
An eastern team might win this year, the Lakers being dead.
That brings us to the Bruins; Georgie Carter called today,
And longtime list'ners will, I'm sure, guess what he had to say...
"The Cup is comin' home," he told me, "never mind the ruins
Of seasons lost and winters wasted. This year, it's the Bruins."
Toss in the Revolution, runner-up a few months back,
When they had always trailed the field in soccer's nascent pack,
And you have got a region chockablock with promise, set
To build more shelf space for the trophies coming soon. And let
No doubter say that I've left out the Red Sox, 'cause, remember
The only baseball stuff to talk about, now it's December,
Is hot stove chat, and in that league the Sox are doing great:
They've hired a general manager who's only twenty-eight.
They could have found a pitcher, a reliever, hitters...sure...
They hired a general manager who's only twenty-eight.
So there you have the reasons that this is the best of times
To celebrate success in this cacophony of rimes
Of all the Boston teams succeeding, and those soon to be;
And if they don't, unless you're superstitious, don't blame me.
This program aired on December 7, 2002. The audio for this program is not available.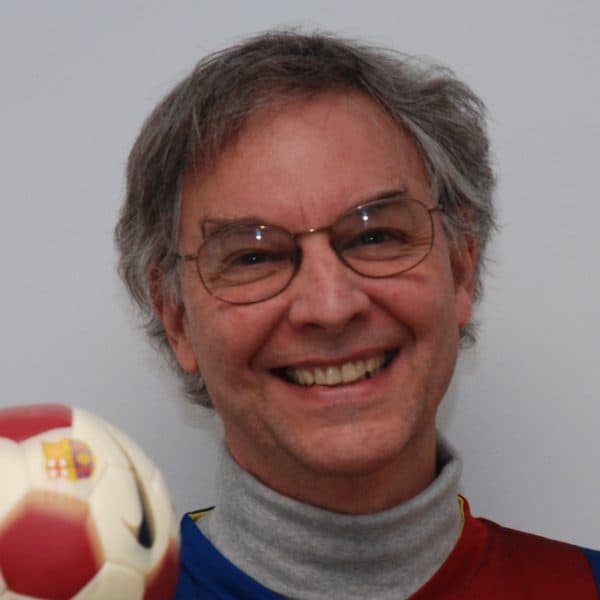 Bill Littlefield Host, Only A Game
Bill Littlefield was the host of Only A Game from 1993 until 2018.