anxThoughts on "Finished Lines"
This article is more than 16 years old.
Brendan Boyd, who wrote a wonderful book entitled "Racing Days," says the sports that inspire the best writing are horse racing, baseball, and boxing.
"Finished Lines," which contains some fragments of "Racing Days" as well as lots of other extraordinary writing, makes an excellent case for horse racing's inclusion in that trifecta.
Editor Frank Scatoni has collected some terrific work by Damon Runyon, Jimmy Breslin, and A.J. Liebling. Also represented is Bill Barich, whose Laughing in the Hills may be the best book ever involving horse racing, and Laura Hillenbrand, whose Seabiscuit broke all the sales records in the genre.
It's too bad that something from "My Racing Heart" by Nan Mooney isn't here, because it should be, and too bad, also, that some of Ernest Hemingway's best writing about the track isn't included, apparently because the keepers of the Hemingway flame wanted too much money from the anthologist. (Such was apparently not the case with those responsible for managing the literary legacy of William Faulkner, whose 1955 Sports Illustrated piece on the Kentucky derby is included.)
It would be easy to suggest that folks looking to buy holiday gifts for fans of horse racing should consider Finished Lines...too easy. The book is full of writing so fine (and in some cases so funny) that people who don't know a perfecta from a blocked punt will enjoy it.
This program aired on December 7, 2002. The audio for this program is not available.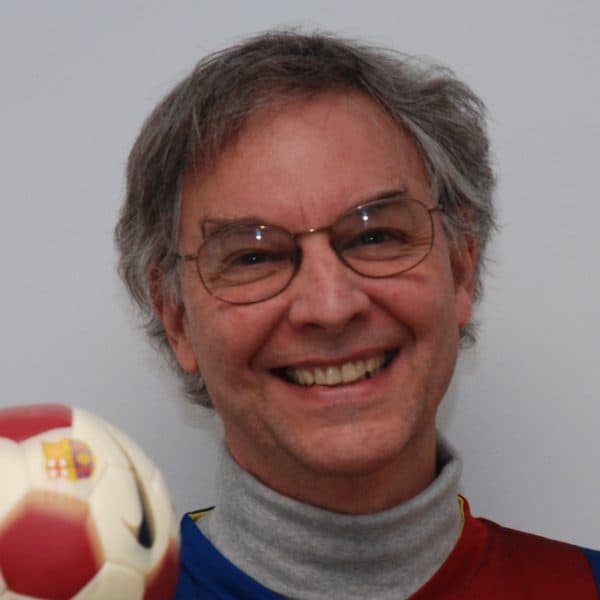 Bill Littlefield Host, Only A Game
Bill Littlefield was the host of Only A Game from 1993 until 2018.