This article is more than 16 years old.
I want Justice Now.
Or, more accurately, I want to have had Justice Now last Monday about 12:45 in the p.m., and I'm already through the tunnel into East Boston, which gives me time enough to get to Suffolk Downs to put all the money in my wallet on Justice Now in the first.
At 86-1, Justice Now, running with a herd of forgettable $4,500 to $5000 claimers, came from sixth, closed hard over the last of six furlongs, and beat My Advantage by a head to pay $173.40 for a $2.
Justice Now.
A whispered hint...a goofy notion...anything that nudges me out of my chair and away from the desk and the telephone and the word processor, anything that urges me out to the track which, on a cold Monday, one of the last, mad shopping days, had to be nearly empty, serene in the strange way of an outdoor sport on an indoor day...my friend, what a Christmas gift it would have been.
Justice Now.
The perfecta, Justice Now and the second horse, My Advantage, paid over $1,200. The trifecta was good for $27,201. But don't misunderstand me. I'm not greedy. I'd have settled for nothing more than Justice Now.
On some future morning I will open up the sports section. I'll idly glance at the thoroughbred charts to see who's running at the local oval, and there the news will be. I'll find the glowing possibility of...oh, I don't know...fair play. World peace. Equal rights. Right there in the small print I'll find war no more. Open opportunity. Feed the poor. Or maybe...share the wealth. Charity's day. Nobody hungry.
Or maybe not. Maybe Monday was my shot. I didn't interrupt my routine for Justice Now. Maybe I'd have missed 'em all. Free food. Empty shelters. Brave struggle. Maybe, secure in a routine, I'll always miss 'em all. I hope not. I'll try to be paying attention next time.
This program aired on December 20, 2002. The audio for this program is not available.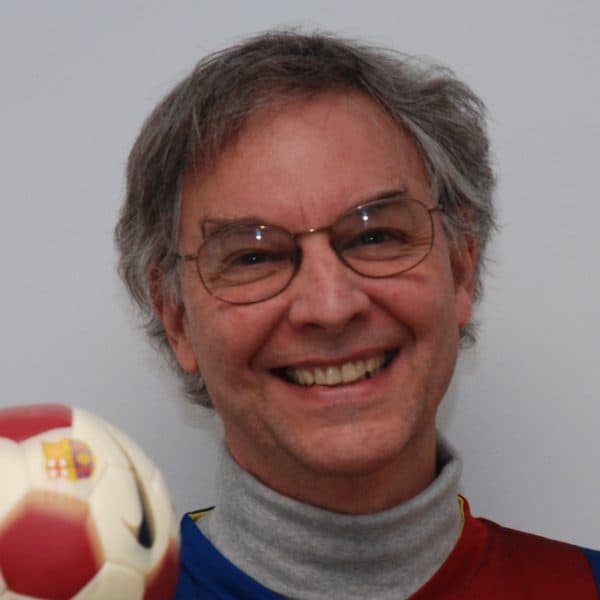 Bill Littlefield Host, Only A Game
Bill Littlefield was the host of Only A Game from 1993 until 2018.