New York's Wounded Whiners
This article is more than 18 years old.
The eyes of those who look ahead are on this weekend's games...
The Steelers and the Titans are among the eight great names
Of teams still playing with a shot a football's Super Bowl
The Jets, the Raiders, and the Eagles - each is on a roll,
The Falcons, 49'ers, and the Bucs of Tampa Bay
Have all endured so far, and each will play another day
At least. But not the Giants of New York, who lost last week,
And Giants' fans for days have been so mad they cannot speak
Without the spice of expletives. The pepper of their ire
Has burned the ears of those who've heard them with a righteous fire.
The Giants, as it happened, should have had another try
To knock off San Francisco, which, down 24, went by
The hapless Giants when official sight was less than keen,
By which, in laymen's terms, I'll say precisely what I mean...
They blew the call. They failed to note a Niner on the on his knees,
A Niner who, as sure as sin and neatly as you please,
Pulled down the Giant target when the pass was in the air,
As six officials stood around as if they didn't care,
And interference was a matter of no great import...
So now the Giants' fans would like to take the league to court,
Where they would win, because the NFL has lately sworn
That it is sorry. More, it is entirely forlorn
At how the call was missed, and how the New York team got jobbed;
That is to say, pick-pocketed, bamboozled, stung, and robbed.
And so the Meadowlands is quiet, all the lockers cleared.
The NFL has no do-overs. Niners need not fear...
And if the champ in football's game of games should be the Niners,
We'll all be drowned out 'til next fall by New York's wounded whiners...
But New York will forgive, perhaps, all Boston, where this rocks...
We thought this sort of curse could only fall upon the Sox.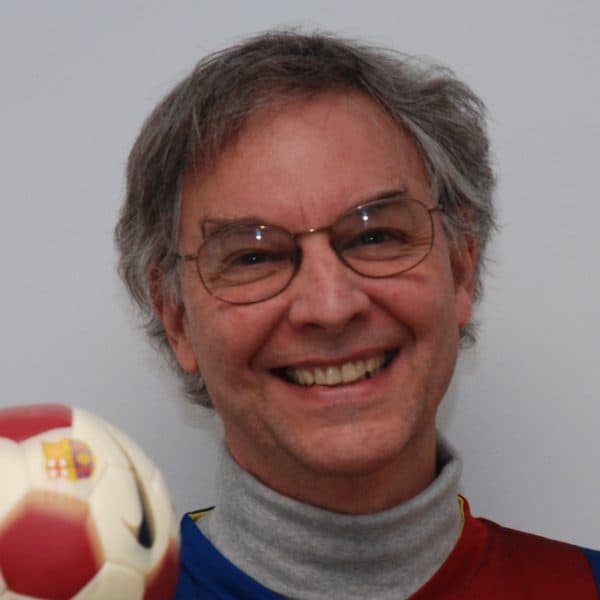 Bill Littlefield Host, Only A Game
Bill Littlefield was the host of Only A Game from 1993 until 2018.