This article is more than 18 years old.
University of Washington guard Kayla Burt decided to spend New Year's Eve with five of her teammates. They'd watch movies, eat not too much pizza, and stay up not too late, since they'd be expected at practice at 8:30 New Year's morning.
At some point during the not too festive evening, Burt, who is 20 and half way through her sophomore year, complained that she felt light-headed. Then she collapsed.
Over the next terrifying minutes, five of Burt's teammates worked to keep her alive. Giuliana Mendiola and her sister, Gioconda, pumped Burt's chest and administered CPR. Later Giuliana said, "we didn't really know what we were doing. We were just doing what we remembered from TV shows."
Another teammate, Erica Schelley, stayed on the phone, relaying instructions from the folks at the other end of the 911 call. Another player rushed outside to direct the paramedics to Burt, saving critical seconds.
The happy ending to this remarkable story of a player and her teammates is that Kayla Burt, diagnosed with an inherited heart irregularity of which she was unaware, is fine. Her condition has been stabilized by a tiny defibrillator, which doctors implanted on Monday. Her teammates remained in the intensive care unit with her until she was out of danger, and wouldn't agree to leave town for last weekend's two games until they were assured Burt was safe, and would be well enough to listen to those games on the radio. Washington lost the first one by almost 30 points to UCLA, but rallied the following night to beat Southern California in overtime on a bucket by Giuliana Mendiola.
At a press conference with her teammates a couple of days later, Kayla Burt said, "I'm as lucky as anyone has ever been lucky. They're my sisters for life."
The erstwhile shooting guard has been told that her basketball career is over, but she will continue to travel with the team, and Washington coach June Dougherty has assured Kayla Burt that her scholarship will be renewed.
In a couple months, in the small print, you'll be able to see how the University of Washington Huskies did this season. Whatever the numbers are, they'll be superfluous, as far as Kayla Burt is concerned. Giuliana and Gioconda Mendiola, Erica Schelley, Loree Payne — these young women are champions.
This program aired on January 11, 2003. The audio for this program is not available.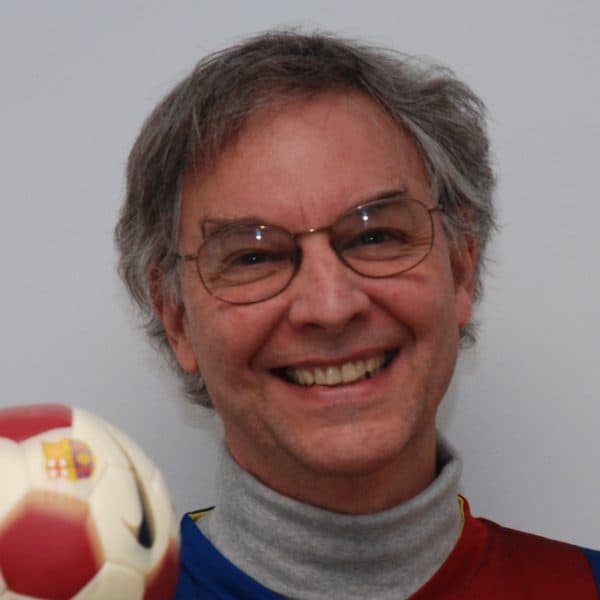 Bill Littlefield Host, Only A Game
Bill Littlefield was the host of Only A Game from 1993 until 2018.