This article is more than 18 years old.
One of the many, many tough decisions bound to face parents of teenagers regards if and when said teenager should have a car of his or her own.
Will owning a car spoil the adolescent? Or will it encourage in him or her sense of responsibility? Is the youngster mature enough to be trusted with a car? And what about the additional expenses? Gas, maintenance, insurance. All these must be considered.
Gloria James recently faced that complicated circumstance and she decided to buy her son, Lebron, a 2003 Hummer H2, equipped with several video screens. I am told the Hummer is the right choice if you want to motor across a lava field, especially with several friends, each of whom wants to watch a different movie during the trip.
Anyway, Mrs. James ordered the vehicle, which, equipped as described above, retails for something over $50,000, from a dealership in Los Angeles, although she and her just-eighteen-year-old son live in Ohio...a state which has Hummer dealerships of its own.
But the outfit in L.A. lists as clients such NBA stars as Kevin Garnett, Gary Peyton, and Antoine Walker, as well as show-biz luminaries as Britney Spears and Ice Cube. Perhaps Mrs. James was put in touch with the L.A. dealership by one or more of the above, since her son is generally regarded as very nearly a lock to be the first guy drafted when the NBA teams gather in June to create a new class of multi-millionaires. If Lebron isn't already in touch with the glitterati, he certainly will be soon, and his mom may have figured he'd better have an appropriate ride for the....ride.
Now the Ohio State Athletic Association is apparently investigating the possibility that Lebron and his mom have bent into a pretzel — if not broken — an association rule forbidding amateur athletes from "capitalizing on athletic fame by receiving money or gifts." The concern: was young Lebron's golden basketball future the collateral allowing mom to borrow the money to buy the SUV in the present?
It's an interesting question, though not, perhaps, as interesting as two other questions: one, how does a young man who's starred in a nationally televised game and sparked sales of the shoes he wears, not to mention his own jersey, stay under the auspices of an amateur athletic association? And, two, was Mrs. James thinking at all about the precedent she was setting for all of the rest of us who are parents of kids who are almost ready to drive?
This program aired on January 15, 2003. The audio for this program is not available.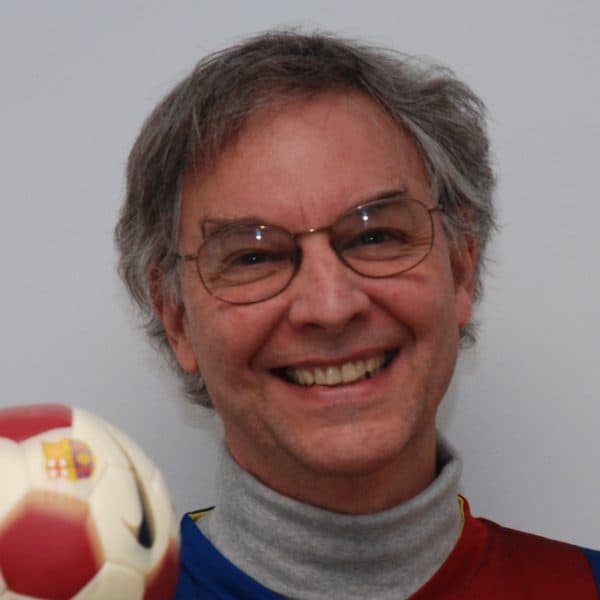 Bill Littlefield Host, Only A Game
Bill Littlefield was the host of Only A Game from 1993 until 2018.