Navratilova Crowns Her Career
This article is more than 18 years old.
Martina Navratilova won the first of her 342 two professional tennis titles 30 years ago. She was 16.
She won the most recent of those titles at a major tournament last weekend, when she and partner Leander Paes, who took his first breath 30 years ago, knocked off Todd Woodbridge and Eleni Danilidou, 6-4, 7-5, to become the mixed doubles champs at the Australian Open.
Mixed doubles is the poor relation of pro tennis, an event which many of the most successful players of both genders don't bother to enter, because they assume the late stages of the tournament will find them concentrating on winning the headline events. Still, this particular mixed doubles title was well worth the trip to Melbourne for Navratilova. Now, eight years after winning her most recent title in a major tournament, she has won every title available at Wimbledon, the U.S. Open, the French Open, and the Australian Open.
That achievement may mean less to purists than, for example, Martina's nine Wimbledon singles titles. But at 46, 13 years past her most recent Wimbledon triumph and technically long-retired, Navratilova has crowned her career a remarkable symmetry.
It's kind of cute that tennis offers players three ways to win a title in each major tournament: singles, doubles, and mixed doubles. It's also neat. Several other sports offer competitors multiple opportunities of various sorts: swimmers and runners can, of course, compete in more than one event, including relays. A great light-heavyweight boxer or a deluded middleweight champ can bulk up and compete for the big kid's title...or titles. But opportunities and triumphs within those sports are ragged, impossible to quantify.
Martina Navratilova can sit back, put up her well-traveled feet, and think on the fact that since tennis became a big deal — that is, a professional sport — nobody has done what she has done, and there is no distinction at a major event which has not been hers.
It can be argued that tennis is a small and insular world, but who can argue about the most remarkable achievement within that little space?
This program aired on January 29, 2003. The audio for this program is not available.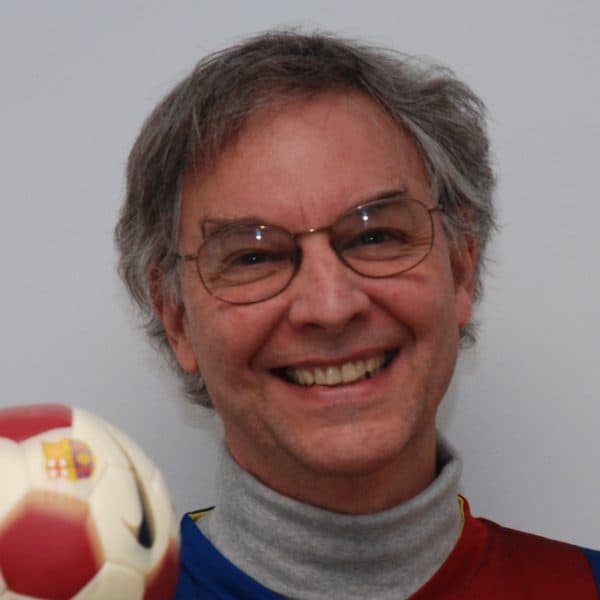 Bill Littlefield Host, Only A Game
Bill Littlefield was the host of Only A Game from 1993 until 2018.