I Wish He Still Owned the Texas Rangers
This article is more than 16 years old.
I'd like to be in Florida, or out west in the sun,
Where baseball players stretch and toss, and sometimes almost run...
Where time stands still beneath blue skies on green and glowing land,
And there is nothing much to think about or understand.
I'd like to be in Arizona or beside the sea,
Where ancient men in sun hats largely let each other be,
And talk, if talk they do, about the new kid out in left,
And listen to the "tock" of batting practice, quite bereft
Of reason for concern, or any worry big or small
That's not within the arc of that bright, painted outfield wall.
Outside the bubble of the game as its being played these days
We fret about the gutters clogged with sludge, and all the ways
That ice and sleet can wreck our plans and snow in sudden flurries,
And then of course there is another host of gruesome worries...
About the war that's coming, never mind the reservations
Of thoughtful souls, compassionates, and lots and lots of nations
That were content, in former times, to do as they were told,
But in the shadow of these days have oddly all grown bold
Enough to say that war is unpredictable, obscene,
And likely to turn more against us than we've ever seen.
So, me for the outfield bleachers in the breezes of the tropics
Where bat speed and the mascot are about the only topics
That anyone discusses if they feel compelled to chat...
And who would leave a living with six weeks built in like that?
A crazy man, that's who, and that's what leads me to conclude
The country is being led by one plumb nutty cowboy dude:
Consider this blunt truth, kind friends. Old listeners, here's the rub:
Our "W," the president, once owned a baseball club.
Had he but held his job he could be lounging as I talk
Where pitchers pitch and hitters hit and walkers likely walk,
Instead of scaring off old friends and terrifying strangers.
You understand why I wish he still owned the Texas Rangers.
This program aired on March 5, 2003. The audio for this program is not available.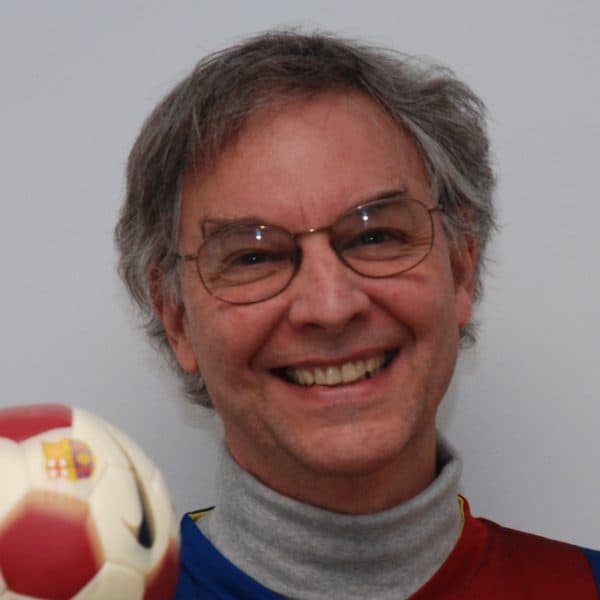 Bill Littlefield Host, Only A Game
Bill Littlefield was the host of Only A Game from 1993 until 2018.