This article is more than 15 years old.
One remarkable day at the race track, Steven Crist won over $160,000 on a single "pick-six" bet, an exotic wager that required him to figure out which horses would win each of six consecutive races. His good fortune was that on the day he got the pick six right, nobody else did.
No matter. His feeling about the attempt to make a living by betting on horses as expressed in his new book, "Betting on Myself, " was and is "that it's more like having a miserable part-time job than enjoying and winning an interesting game."
That's not to say Crist didn't enjoy and appreciate his excellent day at the races. But he's been playing the horses and writing about them long enough to understand how difficult and humbling the game is. Now he's running The Daily Racing Form, which explains the subtitle of his book: "Adventures of a Horseplayer and Publisher." As a publisher he's a businessman, of course, but he's also a not-quite-reformed railbird who feels a responsibility to give the handicapper as much statistical help as he can in a game where the financial tables are tipped steeply in favor of the house. Happily, more of Crist's book is devoted to good stories than to complicated stats.
In these days when many tracks have been crying poor and claiming that they cannot survive without slot machines and keno - essentially an admission that wagering on horses isn't interesting enough or fast-paced enough to go it alone, "Betting On Myself" will remind readers of what fun it can be to scan a racing form and find a winner. Maybe the book will help the industry. Certainly it will entertain its readers.
This program aired on August 23, 2003. The audio for this program is not available.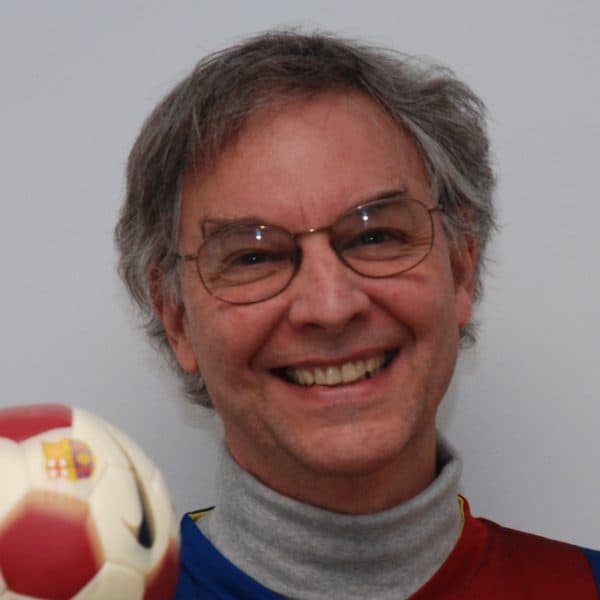 Bill Littlefield Host, Only A Game
Bill Littlefield was the host of Only A Game from 1993 until 2018.