This article is more than 17 years old.
In a New York Times story that appeared during the 1912 baseball season, Giants pitcher Christy Mathewson was praised for his "back-breaking fade-away, saucy inshoots, deceptive out-hops, a slow ball that hesitated in midair two or three times before reaching the pan, and control which kept the pill under magician-like influence all the while."
Wouldn't it be neat if today's baseball writers occasionally dropped into their game stories adjectives like "saucy?"
An appreciation for old-timey baseball writing is only one of the qualities that distinguishes Philip Seib's "The Player: Christy Mathewson, Baseball, and the American Century." At the center of this book is Seib's appreciation for Mathewson as a pitcher and as a man. The author is unapologetic in his celebration of such qualities as consistency, equanimity, fidelity, courage, and a sense of humor. I hate to entertain the thought, but I wonder if today's sportswriters and fans would mock Mr. Mathewson as "boring;" as in, "all he does is win."
It's easy to recommend this book to baseball fans. Many of them will be surprised to learn how good Christy Mathewson was. The statistics lots of fans love make a case for his excellence. (My favorite: Mathewson once won a complete game while throwing only sixty seven pitches.) But Philip Seib also demonstrates Mathewson's worthiness as a teammate, a thoughtful citizen of the world at large, and, heaven help us, a role model. At several points Seib discusses Christy Mathewson and Woodrow Wilson in the same paragraph. Of the latter, Seib points out, historian John Milton Cooper observed that "he believed that life was a serious business, to be lived according to God's purposes. But he always remained humble about presuming to know what those purposes were." Mr. Seib implies that the same could have been said about Christy Mathewson. This makes one wish it could be said of today's pitchers, too....and today's president.
This program aired on October 4, 2003. The audio for this program is not available.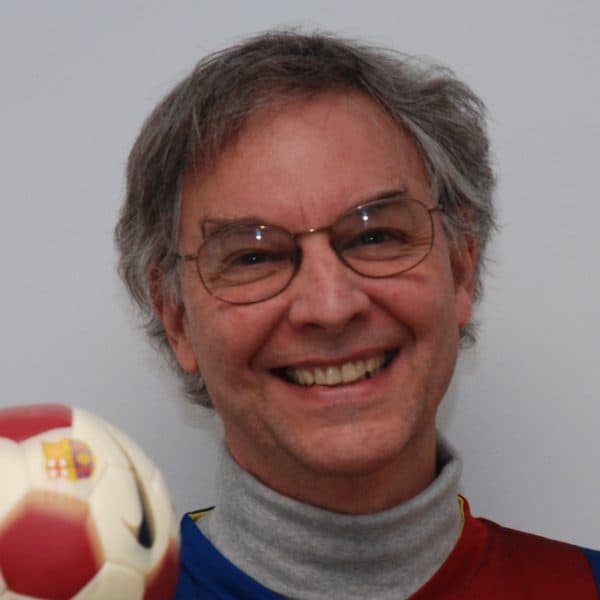 Bill Littlefield Host, Only A Game
Bill Littlefield was the host of Only A Game from 1993 until 2018.