This article is more than 17 years old.
November can't fool anyone; it has no baseball days.
It's cold, and no one with a half a brain goes out and plays
The summer game in wind and rain; yet this month gives us still
Two kinds of baseball pleasure to sip slowly, if we will.
The first? We can imagine trades of monstrous magnitude...
Rodriguez for Garciapara. Would you think it rude
To postulate, in fantasy, a Bonds for Sosa swap?
Would that trade break Chicago's heart or put the Cubs on top?
November means there is no deal about which one can't dream...
Larussa, say, to Boston, for, say, half the Red Sox team.
The second pleasure of the fall, brought in with chilly days,
Is idle thoughts of Marichal, McCovey, and of Mays...
When, though the Giants didn't win, they were the Giants, still
I rooted for them as I root for no one now. I will,
I guess, not ever feel as much again as I did then,
For children care so much about their ballclubs, so that when
They lose, as almost all do almost every year, it feels
As if the engines of their days have lost their driving wheels.
But I'd brought up November. Let's get back to cases here:
The gone days of Don Mueller and Sal Maglie were more clear
Than days I wake to now, and in November I recall
Felipe, Jesus, Matty in the same outfield. It's all
A thing Felipe shrugs off, as an old man's prone to do,
But for a kid the day that the whole outfield was Alou
Was memorable, as were the times when, at the old ballpark
'Twas Antonelli on the mound, and out at short, Al Dark.
Perhaps you have your own past lineups, live as old rock songs...
A dark November afternoon is where that stuff belongs,
And that's why baseball's still apparent as the days grow cold;
The men whom first we saw as children do, of course, grow old
Except as we remember them in parks no longer there,
On nights past playing's season, and, like kids again, we care.
This program aired on November 12, 2003. The audio for this program is not available.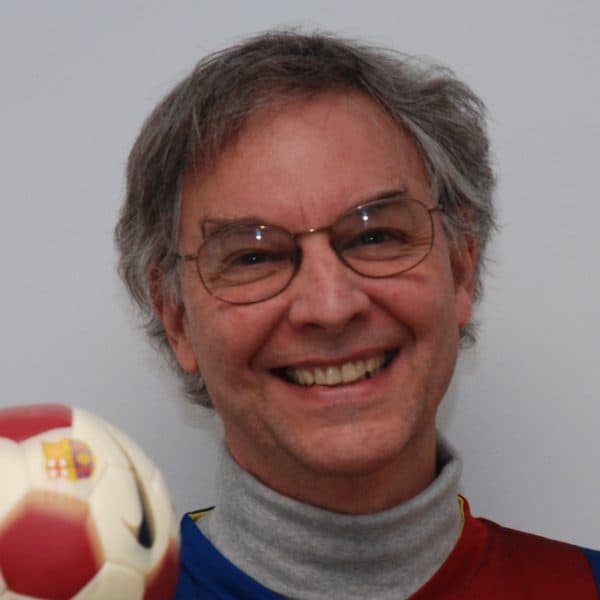 Bill Littlefield Host, Only A Game
Bill Littlefield was the host of Only A Game from 1993 until 2018.