This article is more than 15 years old.
The University of Georgia and the NCAA distinguished themselves recently by bringing down the hammer on a handful of Georgia football players who had sold the southeastern conference championship rings they earned last season.
The university determined that for this crime against the sanctity of Georgia football, the players in question would have to buy their next championship rings, should the team earn them, and the NCAA instituted a rule prohibiting players from selling the conference jewels. Incidentally, this one-two punch so discouraged the Georgia players that they preceded to lose the sec championship game to LSU.
This grotesque violation of the individual's all-but-constitutional right to make a buck — a privilege generally viewed as sacred here in the land of nothing for free and the home of the brazen — seemed simple enough, albeit heinous. But this week I learned from a University of Georgia professor how different things really are where he abides. "In Georgia," Dr. Gene Helfman wrote, "winning high school games is more important than winning wars. One local high school coach last year publicly proclaimed one of his team's losses 'a greater tragedy than September 11th.' Enthusiastic University of Georgia alumni who have never attended college contribute thousands of dollars each year to our university's 'scholarship' fund, just to be eligible to buy season tickets, and upon their death, regardless of the contribution, season tickets cannot be willed to their heirs."
What Professor Helfman wrote did not come as a complete shock. I once stood in the parking lot outside an Ohio State — Michigan game and talked with an otherwise normal man who'd painted his van in Ohio State's colors and was blasting the university's fight song from speakers mounted on the hood. He hadn't missed an OSU game, home or away, in well over a decade. Heck, I just finished reading a book about youth football in Miami, where coaches encourage teachers to fudge the academic transcripts of ten year stars to keep them eligible, and drug dealers bet thousands of dollars on games involving kids who weigh less than eighty five pounds, then spread some of the money around to the kids.
Still the e-mail from Georgia was enlightening, and I'm glad professor Helfman found just the right metaphor to make his point. "If you really want to understand what those rings symbolize," he wrote, "just think Frodo and Gollum and Gandolph."
This program aired on December 10, 2003. The audio for this program is not available.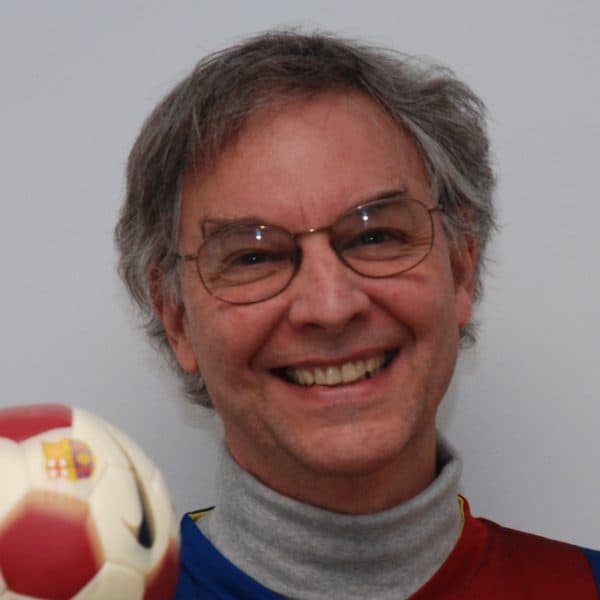 Bill Littlefield Host, Only A Game
Bill Littlefield was the host of Only A Game from 1993 until 2018.