This article is more than 15 years old.
There is a big, heavy tennis player, smiling as if she has just won at Wimbledon.
There is a tasteful little soccer ball. There is a not-especially-tasteful race horse, jockey included, that appears to have been formed from cookie dough. The horse is running across the word "Saratoga," making this one the only Christmas ornament I own that is actually sort of an ad.
These and several other sports-related baubles made their annual appearance earlier this week when my wife, my daughters and I decorated our tree.
Missing was the glass Boston Red Sox ornament that had graced our tree for a decade or so. The Red Sox ornament wasn't missing because the Red Sox failed to get past the Yankees in the fall. The Red Sox always fail to get past the Yankees in the fall, except when they don't play well enough to earn the opportunity to get past the Yankees in the fall.
No, the Red Sox ornament is no more because last year after we got the whole tree decorated, sports ornaments and all, lights a'glittering...it fell over.
The crash was devastating. The children howled with delight at the spectacle. Colorful glass balls exploded into shards. A most counter-festive ornament, Mo, the bartender from the Simpson's, lost both his feet, and, oh, the humanity, the Red Sox ball was among the casualties. Never a fan of tempting fate, I did not replace it. May the Red Sox forgive me.
Anyway, apparently a new family tradition was born. When we'd finished decorating the tree this year, my younger daughter wondered out loud if the tree would fall down again. My older daughter said something to the effect that it wouldn't really seem like Christmas until it did. Remembering that I'd had to take all the stuff off the fallen tree, drag it outdoors, hack the trunk into a shape that would better suit the stand, then, with freezing hands, haul the tree back in so we could decorate it again, I suggested that somebody should maybe take the heavy tennis player off her perch and stand her beside the fireplace. Then I silently invoked the ghost of our crashing Christmas tree past to grant us a couple of weeks of humble, upright glowing and glittering.
Not, I hope, in this season of blessings, too much to ask.
This program aired on December 20, 2003. The audio for this program is not available.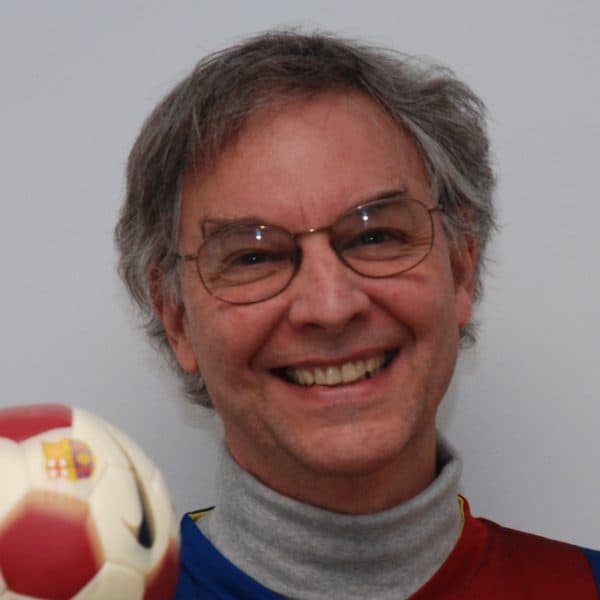 Bill Littlefield Host, Only A Game
Bill Littlefield was the host of Only A Game from 1993 until 2018.