This article is more than 17 years old.
The theory apparently has it that anything people watch together in great numbers on television constitutes a communal experience, and, further, that it's good.
The episode of Dallas in which J.R.'s killer was revealed was celebrated as a communal experience, as was the final episode of M.A.S.H. On another level altogether, the re-broadcasting, over and over, of two planes flying into the world trade center was a communal experience from which, recent research suggests, some people have not yet recovered, apparently in part because they chose to remain part of the diminishing number of people viewing that tape again and again for hours...even days.
None of this constitutes an argument against the Super Bowl, nor is it meant to. Hooray for the Super Bowl say I. Perhaps it'll be an entertaining game.
But for all but the relatively few folks jammed into Reliant Stadium in Houston, the Super Bowl will be what television always is: an electronic event broken into pieces by the network and advertisers with products to sell.
When we are cheering or jeering at players on the field below us, we are part of a community of fans. We attend the game in part for that experience. When we trade our jeans and t-shirts for suits and shined shoes to attend a wedding or a funeral, we're part of a community, as we are when we stand along the main street of town while the Fourth of July parade toots and lumbers by. I may think the patriotic display is grand and stirring. You may think it's pathetic and bellicose. But the sun burns your neck and mine, and we are a community, at least temporarily.
An army encamped in the ruins of a foreign country is a community. So is the gathering of a few dozen people at a suburban intersection on a winter night, each community member holding a sign that says "honk for peace."
I'll watch the Super Bowl. I'm as curious as anybody about how the game will turn out, and what the world's most expensive advertising will look like. But I'm not going to join the alleged community. If I did, I might be considered anti-social should I wander away or even turn the game off, because it's a stinker.
This program aired on January 30, 2004. The audio for this program is not available.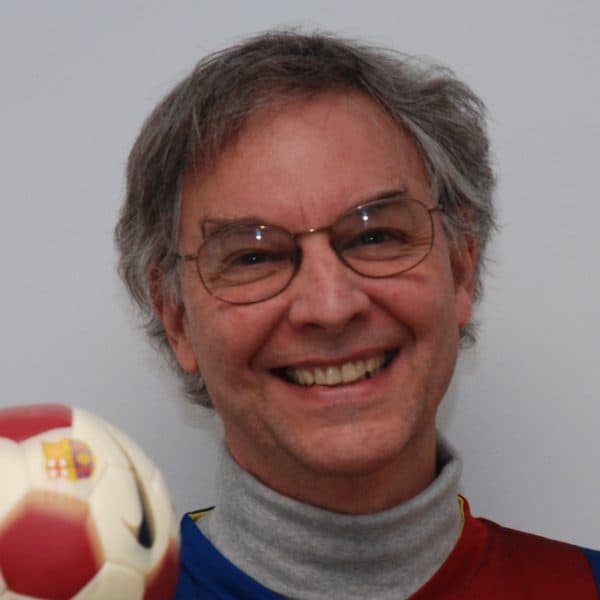 Bill Littlefield Host, Only A Game
Bill Littlefield was the host of Only A Game from 1993 until 2018.