This article is more than 15 years old.
Natural disaster has always been a possibility everywhere. Terrorism is a relatively recent frightening phenomenon, so it's a fair bet that it wasn't war, fire, flooding, landslides, or even earthquakes that provoked the International Olympic Committee to take out insurance against the cancellation of the Athens Games.
International Olympic Committee President Jacques Rogge says the $170 million policy will protect the IOC from insolvency should the games not proceed as scheduled in August.
It's probably a prudent decision.
When Palestinian terrorists murdered Israeli athletes and coaches at the Munich Olympics in 1972, most folks in the United States regarded terrorism as something that happened only in other countries, places where ancient enmities usually based on racial or religious differences inspired fanatics to apparently mad, destructive, terrifying acts.
The IOC's decision to insure itself against a terrorist threat or act that would interrupt or cancel the games is a demonstration that terrorism works. The earlier indication of that evident in the planning of the Athens games is the expenditure of nearly $1 billion on security, more than three times what was spent protecting the games in Sydney four years ago.
It's ironic that an event long-celebrated for bringing together athletes and spectators from all over the world should require a billion dollars worth of security and a multi-million dollar insurance policy. If that discouraging circumstance is to change, it will not be because the side of the righteous as defined by its politicians develops weapons so powerful, police tactics so brutal, or security measures so restrictive that even the most determined, fanatical, murderous, suicidal terrorists will be thwarted. It will be because, against all odds, something akin to the spirit that is supposed to drive the Olympics will manifest itself in the minds and hearts of the leaders and the people of the nations of the world. But those leaders and people will have to go further than embracing temporary international cooperation for entertainment purposes.
They will also have to realize that while awarding gold, silver, and bronze to the strongest competitors while sending everybody else home empty-handed may work at the games, uneven distribution of treasure is a vicious, stupid, and ultimately destructive way to run a planet.
This program aired on April 28, 2004. The audio for this program is not available.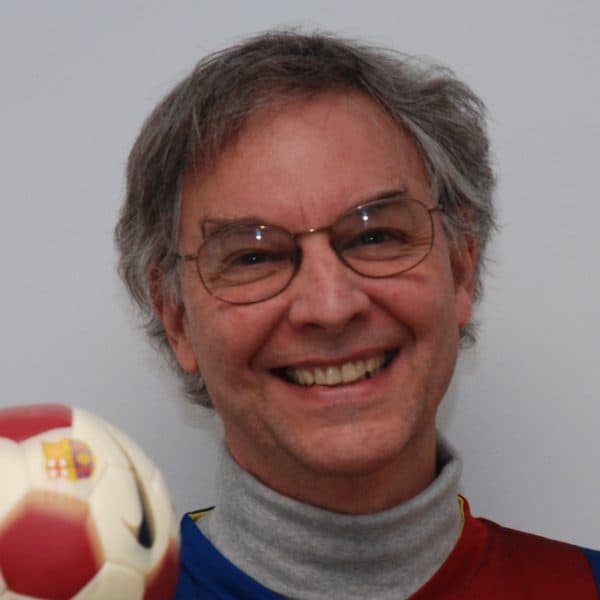 Bill Littlefield Host, Only A Game
Bill Littlefield was the host of Only A Game from 1993 until 2018.