This article is more than 16 years old.
Early in the twentieth century, black basketball players faced the same problems and prejudices as black men and women doing various other things. As Bob Kuska writes in "Hot Potato" (University of Virginia Press):
"On U Street, they were basketball players; in white neighborhoods, they were colored basketball players. On U Street, they were hailed as stars; in white neighborhoods, they were shunned as inferior athletes. On U Street, they were a team that others dreamed of playing; in white neighborhoods, they were a team that nobody could imagine playing."
Like the men who played baseball in the Negro Leagues, the black basketball players in Washington, D.C. and in New York during those days didn't just make the best of a difficult situation, they played hard and with joy, and they delighted those fortunate enough to have seen their games. The best of the clubs established rivalries that filled the halls in both cities, and when the Renaissance Big Five played The Original Celtics, fans even had the opportunity - rare at the time - to see interracial competition.
Bob Kuska's book, subtitled "How Washington and New York Gave Birth to Black Basketball and Changed America's Game Forever," is full of the stories of players and teams even most basketball fans won't know, and Kuska makes a case for the importance of these stories beyond mere entertainment:
"While the streets of Harlem had grown clogged during the 1920's with bootleggers, numbers runners, and low-society coots and criminals, the Renaissance Big Five represented class.....For many who made the journey to 'the 130's,' the numbered streets of Harlem, watching black men openly compete and outperform whites must have given them pause. It must have forced many to confront a lifetime of lies and street-corner assumptions about a 'weak and inferior' race."
This program aired on May 15, 2004. The audio for this program is not available.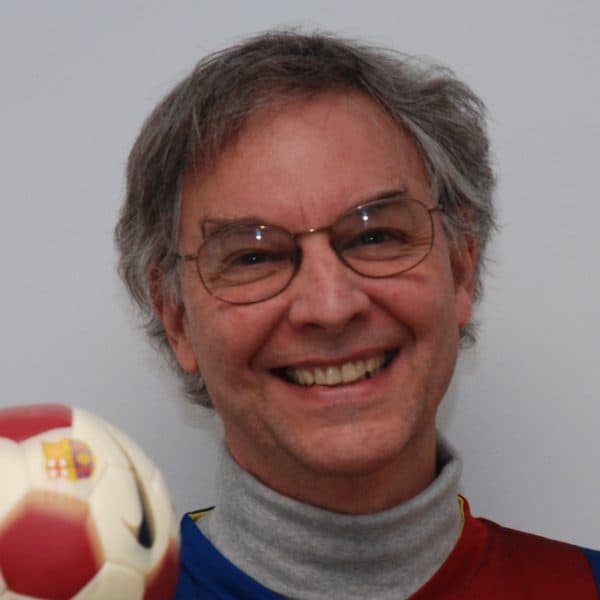 Bill Littlefield Host, Only A Game
Bill Littlefield was the host of Only A Game from 1993 until 2018.