This article is more than 16 years old.
Brock Yates' "Against Death and Time" is subtitled "One Fatal Season in Racing's Glory Years." To pick out one season as "fatal" in a sport characterized by crashing, burning, things of that nature, may seem a little weird. But Yates' contention is that 1955 was grotesque even by auto racing standards, and his book makes a fair case.
The Indy 500 that year featured a multi-car pile-up that killed, among several others, Bill Vukovich, a driver whom Yates celebrates alternately for his courage and his idiocy. (One of
Vukovich's distinctions was that he qualified for an Indy race by driving the oval at top speed in the rain on tires unsuited for the adventure after all the other drivers had quit for the day for safety's sake.)
Nor did the bad news end after the Indy track had been cleared of debris and readied for the next laps. According to "Against Death and Time," "of the thirty-three men who climbed into race cars at the start of the 1955 Indianapolis 500, eighteen of them would die violent deaths in races - three of them before the year was ended."
Yates's gimmick in this book is to create a fictional narrator to lead readers through the carnage. After Indy, that narrator makes his way to Le Mans. There a spectacular crash kills not only some drivers, but scores of spectators when two large, flaming chunks of one of the wrecked cars hurtle through the air into the crowd. As was the case at Indianapolis, the race goes on as soon as the burned cars and the charred people can be hauled away.
And that's not all. Zelig-like, the narrator finds his way back to the U.S. He turns up in California just in time to almost witness James Dean's last ride in his Porsche.
Considering the list of the dead at the end of the story, the narrator concludes that "a backward look of fifty years produces images of danger in a sport that would be intolerable today." Strictly
in terms of numbers, he may be right. Obviously speaking for Yates, the narrator maintains that "only four drivers had been killed in major league stock car racing in almost two decades." But "major league" is a spooky qualify her. Does it suggest that only the deaths of "major leaguers" should count?
"Against Death and Time" ends with the narrator, who has been following auto racing as a writer, deciding to pursue other interests. The reader can hardly blame him, and may wonder why it took him so long to turn away.
This program aired on May 29, 2004. The audio for this program is not available.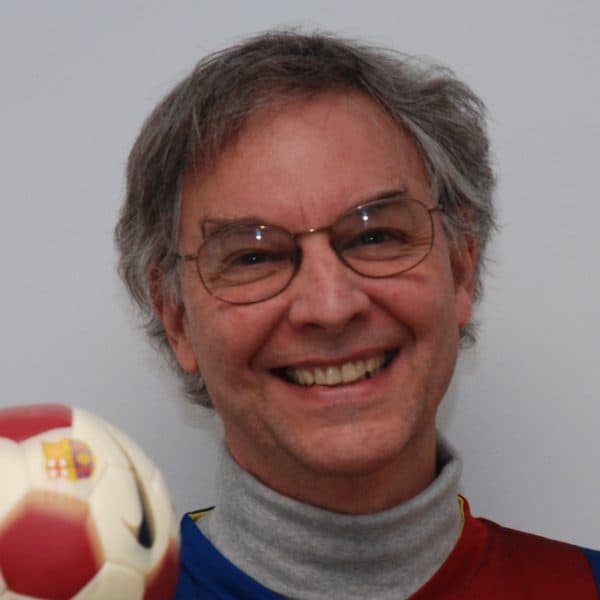 Bill Littlefield Host, Only A Game
Bill Littlefield was the host of Only A Game from 1993 until 2018.