This article is more than 16 years old.
Last Wednesday night, the U.S. Men's Soccer Team efficiently dispatched the national team from Honduras, 4-0. Brian McBride, employed these days by Fulham of the English Premier League, contributed two first half goals. The second was a perfectly timed, left-footed volley which at least a portion of the crowd thoroughly appreciated.
The larger portion of the crowd wore the blue and white of Honduras, but "larger portion" may be misleading here. The game was played in Gillette Stadium, home of the NFL's New England Patriots, seating capacity: 68,000. The announced crowd Wednesday night was just over 11,500. Many more than half the seats were covered with tarpaulins. More than half the concession stands were dark. From the upper reaches of the building, the game felt like the echo of something happening far away.
I don't subscribe to the theory that it is the responsibility of U.S. citizens who enjoy soccer to attend national team or MLS games, thereby supporting the sport. Going to a game — any game — should feel like fun, not like a duty. But on this particular night, looking down from the press box on all those empty seats, it did occur to me for about the four hundredth time that a lot of people are missing a terrific show. This is, after all, essentially the same U.S. team that upset Portugal, beat Mexico, and very nearly knocked off Germany at the 2002 World Cup.
Of course the relative obscurity of the game confers various benefits on those happy who've found it. Since soccer players in this country are not hounded by writers, they don't tend to regard writers as pests. Since the people running the venues where soccer is played are not overwhelmed by requests for credentials and tickets, they tend to be exceptionally cordial. And since the parking areas at Gillette Stadium are built to accommodate six times as many people as attended that match between the U.S. and Honduras, departing after the game was easier than leaving the shopping mall lot on a weekday evening...so maybe I ought to be hoping that the beautiful game remains in this country a beautiful secret.
The Wednesday night match provided the U.S. team with its final tune-up before Sunday's game against Grenada in Columbus, Ohio, the game with which the U.S. will begin its drive to qualify for the World cup final in Germany two years hence.
This program aired on June 11, 2004. The audio for this program is not available.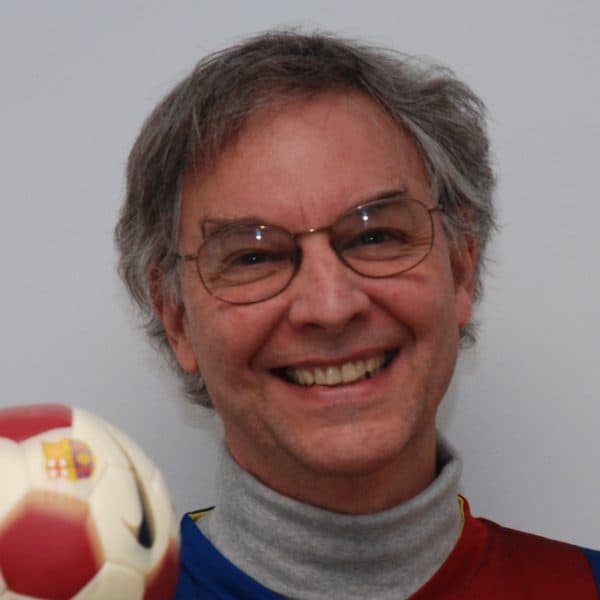 Bill Littlefield Host, Only A Game
Bill Littlefield was the host of Only A Game from 1993 until 2018.