Show rundown for 8/7/2004
36:55
Play
This article is more than 15 years old.
Built To Swim
Michael Phelps could be the best swimmer ever by the time he hangs up his goggles. Michael Sokolove wouldn't be surprised. In his article "Built to Swim", which will appear in this Sunday's New York Times Magazine, Sokolove discovers that there are few people on this planet that are designed for a life in the water like Phelps is both physically and mentally. Sokolove joins Bill from the studios of NPR in Washington D.C.
The Sounds of Athens
Listen
In six days, the relative quite that Athens has enjoyed since more than a hundred years ago, when the last summer games took place in Greece, will be broken by the strum of tourism and the drang of hype. From Athens, Joanna Kakissis reports.
Another Olympic Record
Listen
Faster, higher, stronger, dumber.
Khoa Ngyuen
Listen
Table tennis is the second-most popular sport in the world, trailing only soccer. And, like soccer, it's been slow to take the sport beyond its status as a social diversion played in basements, there are Americans who are giving table tennis a new spin. Jason Margolis of member station KQED in San Francisco met up with medal hopeful Khoa Ngyuen and has this report.
Naked Olympics
Listen
The games about to begin in the Athens cannot possibly match the ancient games ...or so author Tony Perrottet has written in his new book "The Naked Olympics": "in terms of audience satisfaction, our own revived games can hardly compare -unless they were to be combined with Carnival in Rio, Easter mass at the Vatican and a tour of Universal Studios." Perrottet joins us from the studios of NPR's New York bureau to discuss his book and the ancient games.
Commentary
Listen
As an era of women's soccer ends this month in Athens, Bill looks back fondly on some tremendous achievements ...and failures.
Olympic Basketball and More with Charlie Pierce
Listen
Bill Littlefield and Only A Game analyst Charlie Pierce discuss: Dream Team or nightmare, the slow wheels of justice and pestilent sports.
Flack at the Track
Listen
Racing fans have embraced the 300 lap NASCAR event held each year at the New Hampshire International Speedway in Loudon. But that may be as far as the Granite State's hospitality toward the sport will go as Karen Given reports.
This program aired on August 7, 2004.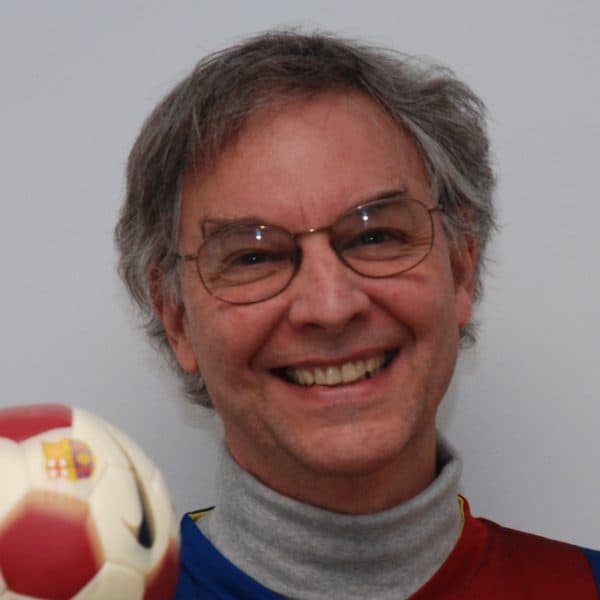 Bill Littlefield Host, Only A Game
Bill Littlefield was the host of Only A Game from 1993 until 2018.