This article is more than 15 years old.
"More Than Just a Game" is an exceptionally ambitious attempt to not only review the most significant developments in the world of sports over the past half century, but to explore the ways in which our culture's devotion to (some would say obsession with) sports has reflected and caused changes that have spread well beyond the arena and the stadium. The book's author, Kathryn Jay, is a professor of history and the director of American Studies at Barnard College. She's a fan too, and contentions in the introduction such as "this book will explore the ambiguities that arise when commerce and heroism meet" bump up against goofy delights like the ditty the Super Chicks sang at Super Bowl II:
He's a hero
He's a pro
He's mister something else
He's Broadway Joe.
In our culture, sports is a non-stop industry. The coverage of the games encourages people to regard each next contest as critical. "More Than Just A Game" provides an opportunity to step back from the daily barrage of scores, predictions, record-breaking performances, outrages, scandals, champagne-soaked celebrations, and previews to think about the cultural implications of the on-going circus. Kathryn Jay makes a convincing case that we gain a valuable perspective on issues such as racism, women's rights, and even public morality by examining how athletes, team owners, league commissioners, fans, and others involved in the production of sports have brought up these issues, or side-stepped them; how they have recognized opportunities to combat stupidity and injustice, or how they have failed to do so out of ignorance or greed.
This program aired on August 13, 2004. The audio for this program is not available.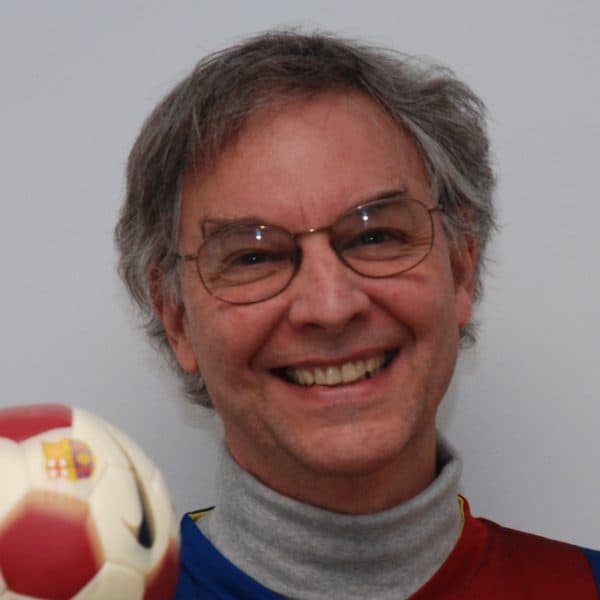 Bill Littlefield Host, Only A Game
Bill Littlefield was the host of Only A Game from 1993 until 2018.