Impressions from the Olympics
This article is more than 14 years old.
The hundreds of hours of television generated by the 2004 Olympics have left viewers with lots of images by which to remember the games: the triumph of Fani Halkia as she circled the track wrapped in the Greek flag after winning the 400 meter hurdles on Wednesday; the presentation of Michael Phelps as happy, selfless, American flag-waving spectator as his teammates set a record in the 4x100 medley relay, securing Phelps his eighth medal in the process; Larry brown and Spanish coach Mario Pesquera barking at each other after the U.S. Men's Basketball team upset Spain in the quarter finals, and who ever thought anybody would be using "upset" in that context at an Olympics?
The Olympics also leaves me with other questions. For example, what odds could I have gotten if I'd had the foresight to bet that the first Israeli to win an Olympic gold medal would be a wind surfer?
What was going through the alleged mind of the U.S. Boxer who explained his lackluster performance by saying that he figured he was going to lose anyway, so why should he risk getting hit in the head while losing?
I mean, I can see the logic in his thinking. It's part of the reason why I've never boxed. But he and I are in different circumstances, aren't we? He went to the Olympics as a boxer.
Then there's the matter of whether any event could ever do as much for globalization as these Olympics have done. Consider six-time Olympian Jamaican sprinter Merlene Ottey running for Slovenia this time around. And what about Irina Lashko, of the formerly Soviet Union Lashkos, diving for Australia, or former Kenyan Wilson Kipketer's bid to become the most celebrated Dane since hamlet.
Apparently partying has been especially hearty at these games. How else to explain how Dutch rower Simon Diederik left his silver medal in the taxi that was taking him back to the Olympic Village after a night on the town? And how to explain the state of mind that led Nicolas Massu, the Chilean tennis player who won gold medals in both the singles and the doubles competition, to leave both medals in his bedroom at the village when he returned to Chile? Were they a tip for the chamber maid?
I'm curious, too, about how long it took for the photo of Misty May and Kerri Walsh, um, celebrating after winning gold in beach volleyball to become the most-often down loaded picture from Athens.
And finally, there are the names. Think on stubby Clapp. He played second base for Canada. If anybody can think of a better name for a baseball player than stubby Clapp, please let me know, and he still came in only second in the 2004 Olympics name derby. That's because of the presence an Australian, bronze-medal-winning diver named Loudy Tourky.
Loudy Tourky. Loudy Tourky. Loudy Tourky.
You try saying that name three times fast without smiling.
This program aired on August 28, 2004. The audio for this program is not available.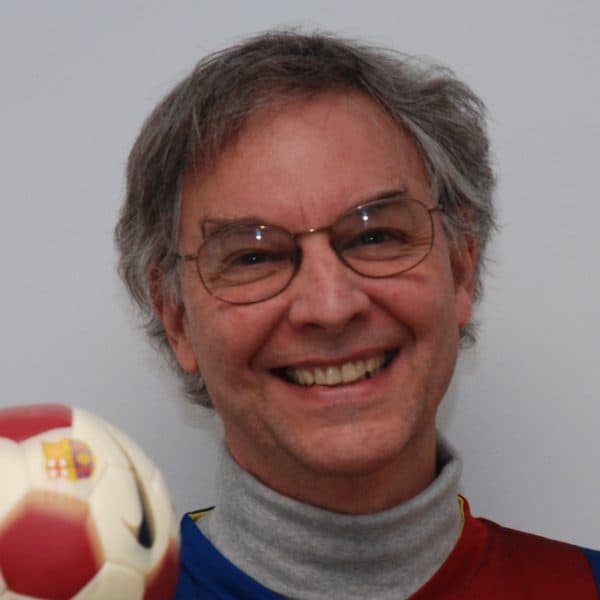 Bill Littlefield Host, Only A Game
Bill Littlefield was the host of Only A Game from 1993 until 2018.