Show rundown for 9/4/2004
36:55
Play
This article is more than 16 years old.
Kobe Leaves Court
This week, a judge in Colorado dropped the criminal charges against Kobe Bryant. Now that the NBA superstar only has a million dollar civil case to worry about, we'll look at what happens when money, sports celebrity, and the justice system collide. We'll talk to ESPN's Marc Stein.
NASCAR with Lee Spencer
Listen
If you haven't been paying attention to NASCAR this season, you've missed a change or two. No longer sponsored by the makers of an addictive, cancer causing agent, the series is now supported by our latest addiction... cell phones. And, in an effort to make the late season more exciting, the Chase for the Cup is now proceeded by the Chase for the Chase for the Cup. Lee Spencer of The Sporting News joins us from Fontana.
A Major League Potty Training Guide
Listen
Kansas City Royals vs. Huggies
College Football with Dan Wetzel
Listen
Following a smattering of games last weekend, today the college football season kicks off in earnest...as well as in South Bend, Philadelphia, Worcester, Annapolis, San Diego, and Columbus...among many, many other places. Dan Wetzel of Yahoo Sports joins us for a preview of what is sure to be the greatest college football season ever.
Letters
Listen
Bill Littlefield opens the Only A Game mailbag.
Kobe and More with Charlie Pierce
Listen
Bill Littlefield and Only A Game analyst Charlie Pierce discuss: Kobe Bryant leaves court, Romanian gold, and a very popular game of basketball.
Namath
Listen
Late in his new book about Joe Namath, Mark Kriegel writes of his subject, "he was never one of the guys." That was, as Kriegel discovered, the quarterback's blessing and his curse. Mark Kriegel joins us to discuss Namath: A Biography.
This program aired on September 4, 2004.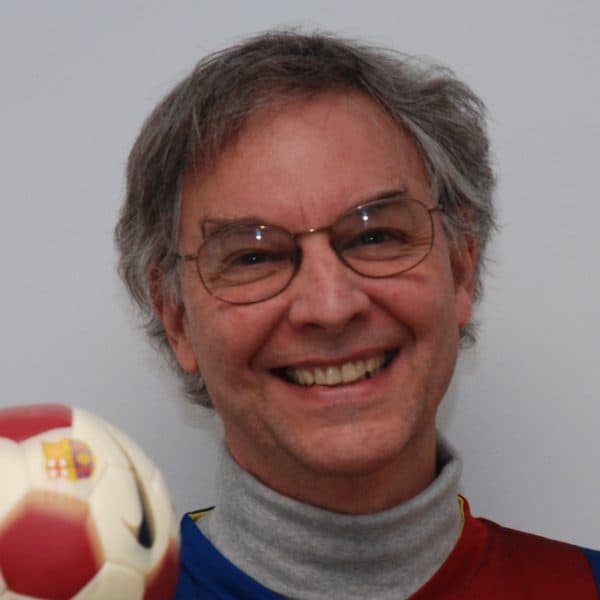 Bill Littlefield Host, Only A Game
Bill Littlefield was the host of Only A Game from 1993 until 2018.