Show rundown for 11/6/2004
25:16
Play
This article is more than 14 years old.
NBA Preview
It's year one after the great divorce in Los Angeles. We wonder how Kobe Bryant will do without the Big Aristotle at center for the Lakers. We don't doubt that Shaquille O'Neal will become even bigger than life in Miami as he throws a young superstar and an entire Heat team on his back in a quest for a first Kobe-less title. There's also the Detroit Pistons to consider, after all, they are the defending champions. Mary Schmitt Boyer of The Cleveland Plain Dealer will ponder these things and more with us this week.
Dallas Referendum
Listen
On Tuesday, Cowboys fans in Arlington, Texas were urged to avoid face paint and leave their big blue stars at home. That's because, in Texas, wearing political slogans to the polls is illegal, and in Arlington, 20 miles west of Dallas, residents were voting on a 325 million dollar tax increase to ring the team to town. As Glenn Mitchell of member station KERA reports, despite the lack of blue and white at the polling stations, America's team still won.
Glued Shut
Listen
Vandals discover an ingenious way to curb gambling addiction.
College Football with Dan Wetzel
Listen
It's November so it's about time for the fine people with the Bowl Championship Series to anger a worthy, yet shunned, school from the national championship game. Dan Wetzel will talk about all that and the teams that have surprised thus far this season. Plus we'll get his thoughts on situational anarchy.
Mathias Kiwanuka
Listen
Bill meets Mathias Kiwanuka. A Boston College defensive end and one of the best in the country. While he dreams of a successful pro career he also has another goal that is worthy of his family's storied past.
Commentary
Listen
Bill wonders at how basketball still clamors for Michael Jordan.
Championship Hubcaps and More with Charlie Pierce
Listen
Bill Littlefield and Only A Game analyst Charlie Pierce discuss: An NFL battle in the Keystone State. Spurrier spurns the Gators, and the bet of a lifetime.
Dream Season
Listen
Lots of thirty-year-old former high school athletes dream of returning to the playing fields of their former glory...which tends to seem more glorious with each passing season. Bob Cowser, an English professor at Saint Lawrence University, stepped from that fantasizing crowd and actually played football for a semi-pro team in Watertown, New York. Then he wrote "Dream Season," a book chronicling the adventure. Bob Cowser joins Bill from the studios of North Country Public Radio in Canton, New York.
Dream Season
Listen
In the subtitle to his book, "Dream Season," Bob Cowser describes himself as "a professor" who "joins America's oldest semi-pro football team."
This program aired on November 6, 2004.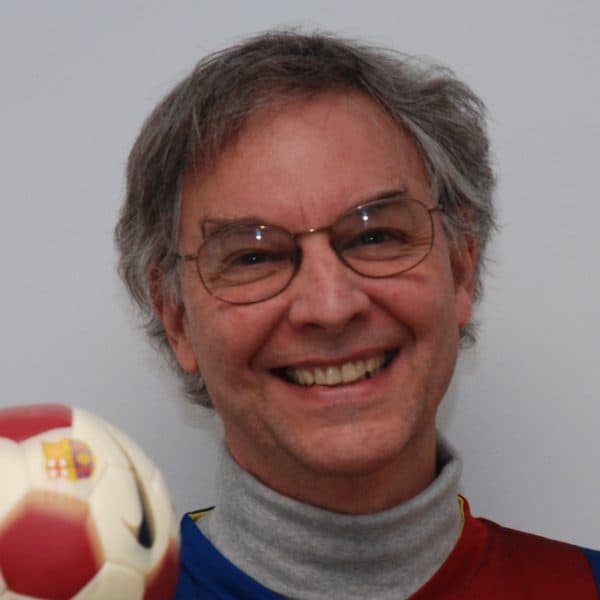 Bill Littlefield Host, Only A Game
Bill Littlefield was the host of Only A Game from 1993 until 2018.