This article is more than 16 years old.
During one of the 1988 American League Championship Series games in Fenway Park, I watched Wade Boggs strike out.
Behind me, a child who looked like he was about 14 shouted, "Boggs, you stink!"
I couldn't help myself. I turned in my seat, met the boy's eyes, and said quietly, "He's the best hitter you've ever seen."
Wade Boggs was Ichiro before Ichiro. He won five batting titles between 1983 and 1988. He led the American League in number of times reaching base eight years in a row. He had over 200 hits for seven consecutive seasons.
At the age of 36, he won his first Gold Glove. The following year he won another one.
I don't know what Wade Boggs is like in retirement, but as a player he was a strange fellow. He so thoroughly stunned his teammates with his consistent success as a hitter that they confessed they could not learn from him; he was operating in another realm. They just shook their heads.
When Barbara Walters asked Boggs to appear with his wife on Walters' show to discuss the woman who'd been Boggs's mistress for four years, he jumped at the chance.
Then Red Sox General Manager Lou Gorman tried to convince him the appearance on national television to discuss his adultery was a spectacularly bad idea. Boggs went anyway.
After he escaped injury at the hands of a knife-wielding assailant outside a Florida bar, he claimed he'd willed himself invisible. That no doubt surprised the would-be assailant. It certainly mystified the writers.
Having won the aforementioned honors as well as a World Series Championship with the Yankees, Boggs demonstrated a flair for the dramatic as a Tampa Bay Devil Ray when he hit a homerun for his 3,000 hit. Nobody else has done that.
While he was playing out the string with Tampa, I had an opportunity to talk with Wade Boggs. I wondered out loud how he'd managed to so successfully keep his mind on hitting a baseball despite distractions ranging from the loss of loved ones to the jeering of thousands of fans who were wearing paper masks in the image of his former mistress.
Wade Boggs shrugged. "I'm a survivalist," he said. So maybe when they have to decide how to dress him for his Hall of Fame plaque, they'll go with a camouflage cap.
This program aired on December 2, 2004. The audio for this program is not available.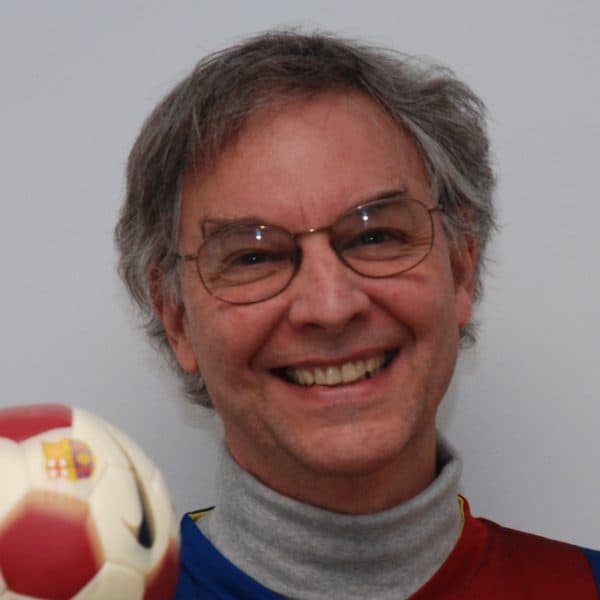 Bill Littlefield Host, Only A Game
Bill Littlefield was the host of Only A Game from 1993 until 2018.