Verbal Stunts and Funny Stuff
This article is more than 14 years old.
In the introduction to "The Caddie Was a Reindeer: And Other Tales of Extreme Recreation," Steve Rushin

acknowledges that "there are more dignified occupations than mine." Right, although Rushin writes as if there are few professions that are more fun. This is an illusion, of course. Writing, perhaps especially writing funny, is harder than it looks and reads. But the writers most likely to delight us are the ones who appear to do what they do effortlessly, and Steve Rushin makes the cut. Nobody who reads Steve Rushin in Sports Illustrated will be surprised that this collection is full of verbal stunts and funny stuff. Take, for example, the paragraph that begins "High Rollers," Rushin's piece on people who ride roller coasters for days at a time:
"Toupees, tube tops, car keys, cameras, cares, inhibitions, and lunch. A great many things are routinely lost on roller coasters, as demonstrated by the items found on, near, or beneath the tracks. These include glass eyes, hearing aids, and - in quantities that resist rational explanation - underpants."
Some readers MAY be surprised that Rushin takes on larger issues. In a long piece entitled "How We Got Here," which he wrote ten years ago, he traces the connections between those who run pro sports and those who sell us the junk associated with pro sports and pro athletes at the shopping malls developed for that purpose. He counts the hundreds and hundreds of places in the Mall of America where you can find images of millionaire baseball, basketball, football, or hockey players associated with everything from sneakers to snacks, pain relievers to pet food, and recognizes that, God help us, "it is the mall that is emblematic of our age: from the thirteen-year-old girl who went into labor here to the trailer-park marriages performed in the Chapel of Love on Level 2 to this now familiar little postwar irony: the Mall of America was financed by the Mitsubishi Bank of Japan." "How We Got Here" is full of provocative perceptions about where our games have gone wrong, but unlike lots of writers addressing sports, Rushin doesn't have any interest in preaching. Even when he's describing the empty "pleasures" and cheeesy commerce of the mall, he's a thoughtful observer rather than a railing prophet. Beyond that, the discouraging elements of his beat notwithstanding, he never loses sight of what is beautiful, even inspirational, in the games, and what is delightful and fresh about the people who play them.
This program aired on December 3, 2004. The audio for this program is not available.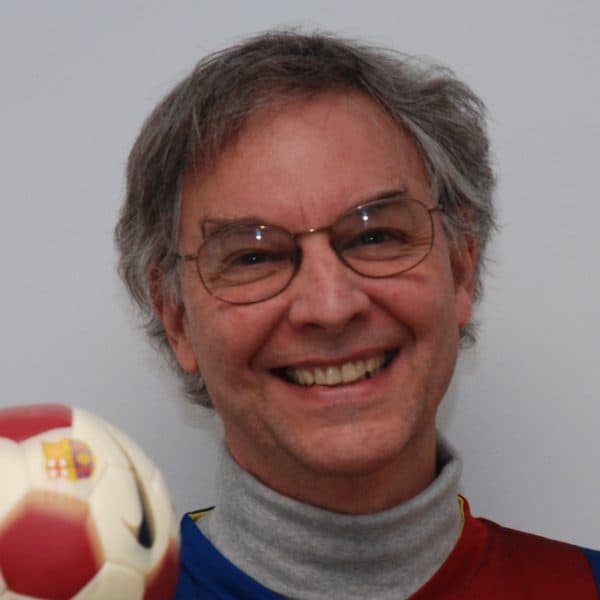 Bill Littlefield Host, Only A Game
Bill Littlefield was the host of Only A Game from 1993 until 2018.