Show rundown for 12/11/2004
25:16
Play
This article is more than 14 years old.
The BCS Does it Again
It's college football bowl season and that means it's BCS bashing season. Once again, the much-maligned Bowl Championship Series has stirred up the anger of fans across the nation with some controversial selections. Dan Wetzel of Yahoo Sports will join us to talk about that and the top candidates for this year's Heisman Trophy.
Jonesing in Nashville
Listen
While the NHL continues its lockout, some of the most dejected fans are not in Boston or Montreal, but Nashville, home of the Predators. Kim Green reports on how Tennesseans are coping without major pro hockey.
One Potato, Two Potato
Listen
Tubers rescue a Croatian soccer team.
Women's College Basketball
Listen
We recently previewed the college basketball season for the men. Now it's the women's turn. The San Francisco Chronicle's Michelle Smith joins us and, believe it or not, this time the conversation will include teams beside Tennessee and Connecticut.
"This is a Game, Ladies"
Listen
With 700 career wins, C. Vivian Stringer is one of the most successful basketball coaches in history. The Women's Basketball Hall of Fame inductee is profiled in a PBS documentary "This is a Game, Ladies." set to air nationally Wednesday. Peter Schnall. the film's producer, joins Bill from the NPR studios in New York.
Heisman Trophy and More with Charlie Pierce
Listen
Bill Littlefield and Only A Game analyst Charlie Pierce discuss: The NHL's sliver of hope, Heisman posing and three wise men.
The Holiday Gift Guide
Listen
The holiday season is at our throats once again. That means it's time for the 12th annual Only A Game Holiday Gift Guide.
This program aired on December 11, 2004.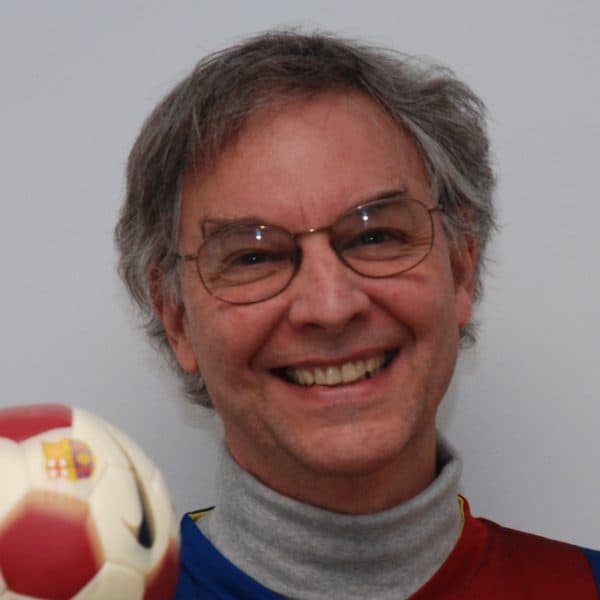 Bill Littlefield Host, Only A Game
Bill Littlefield was the host of Only A Game from 1993 until 2018.