This article is more than 14 years old.
When I spoke with Geoffrey Ward, the author of "Unforgivable Blackness," he discussed an essential distinction between the book and the Ken Burns film of the same title, for which Ward wrote the script. In the book, Ward had the opportunity to include all the sidebars and ancillary tales that didn't fit in the movie. The story of Jack Johnson and the world of boxing provided Ward with so much material that it's the rare page of "Unforgivable Blackness" that doesn't include footnotes, and many of the footnotes are memorable freestanding stories.
All this is by way of saying that even if you see "Unforgivable Blackness" on public television this month, you should also read Ward's book. Subtitled "The Rise and Fall of Jack Johnson," this 448 page volume is also a damning chronicle of this country's racist past and an exceptionally thorough examination of an individual's power to change how people think about themselves and their culture. Jack Johnson achieved that distinction not only by winning and defending the heavyweight championship, but through
his determination to live his life as if prejudice did not exist, no matter that he encountered it everywhere he went. Johnson was no saint. But he was a perceptive and ambitious man whose talents and interests were not limited to ring science. As such, he made a mockery of the role black citizens were supposed to play in this country during the early part of the 20 century, according to both the prevailing mores of whitecitizens and the precepts of the most revered Black spokesman of the time, Booker T. Washington.
"Unforgivable Blackness" is a terrific sports book in that it tells the story of an extraordinary athlete and presents in glorious detail the foul, larcenous, and hilarious world of boxing as it existed in the early part of the 20th century. The book's achievement beyond those distinctions demonstrates Geoffrey Ward's ability to tell a great story so well that it transcends the limitations of genre and time.
This program aired on January 7, 2005. The audio for this program is not available.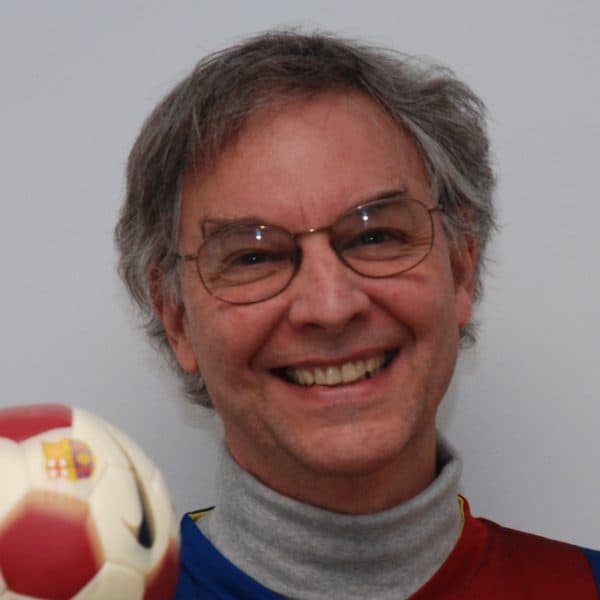 Bill Littlefield Host, Only A Game
Bill Littlefield was the host of Only A Game from 1993 until 2018.